Garage Terrace House is a minimalist residence located in Kyoto, Japan, designed by Yoshiaki Yamashita Architects & Associates. The single-story timber structure was built for a couple who were both car enthusiasts, and wanted a space in which their vehicles could be visually transparent and displayed throughout the interior.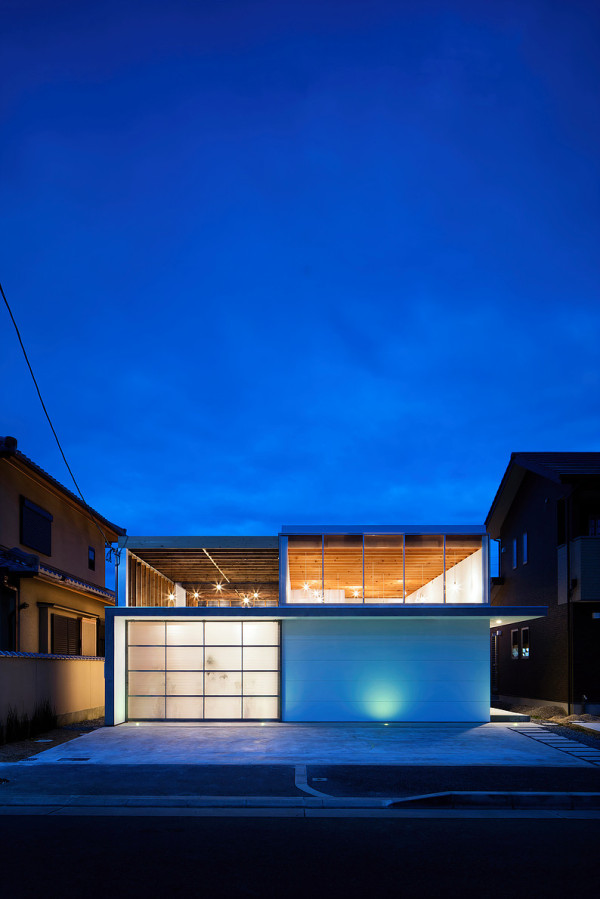 The architects placed the garage at the center of the building's layout, allowing the residents to view the space from the kitchen and main living area. In addition, the residents can choose to convert the space into an interior courtyard as well. A separate garden area is located adjacent to the bedroom and bathroom at the other side of the building.
Although the building is only single-story, double-height ceilings allow for abundant natural light to enter through glazings where an upper level would be placed, without compromise to privacy within. Structural elements, such as the timber ceiling and concrete foundation, were left exposed creating an industrial and bare aesthetic.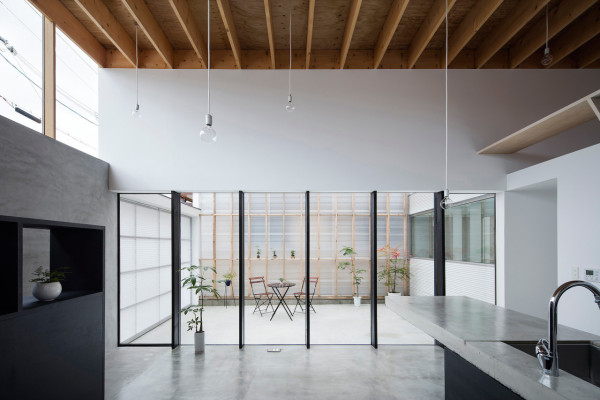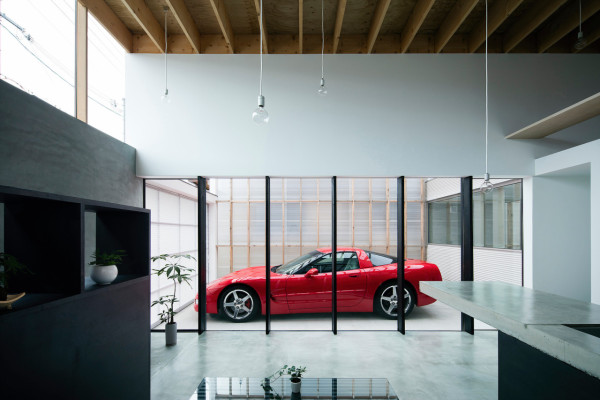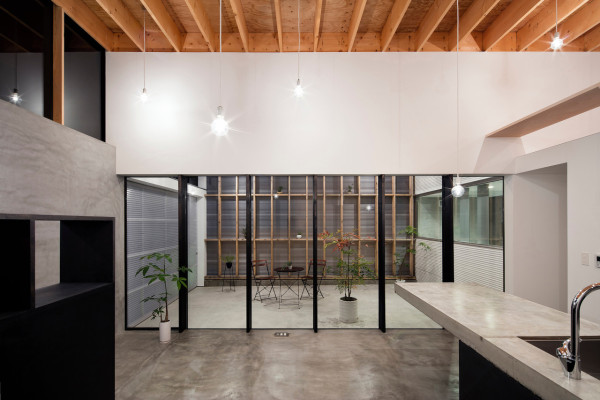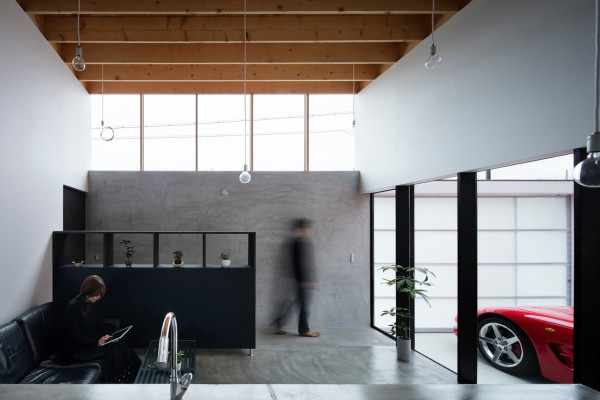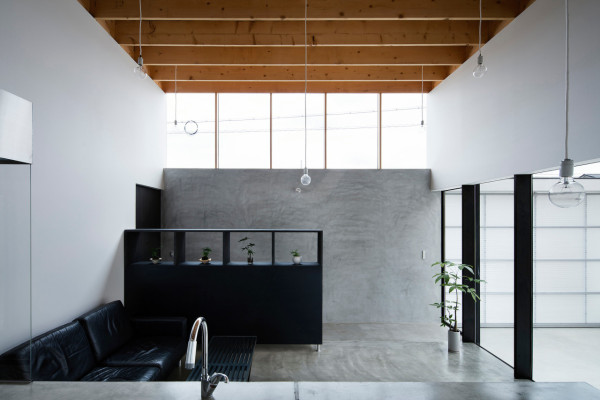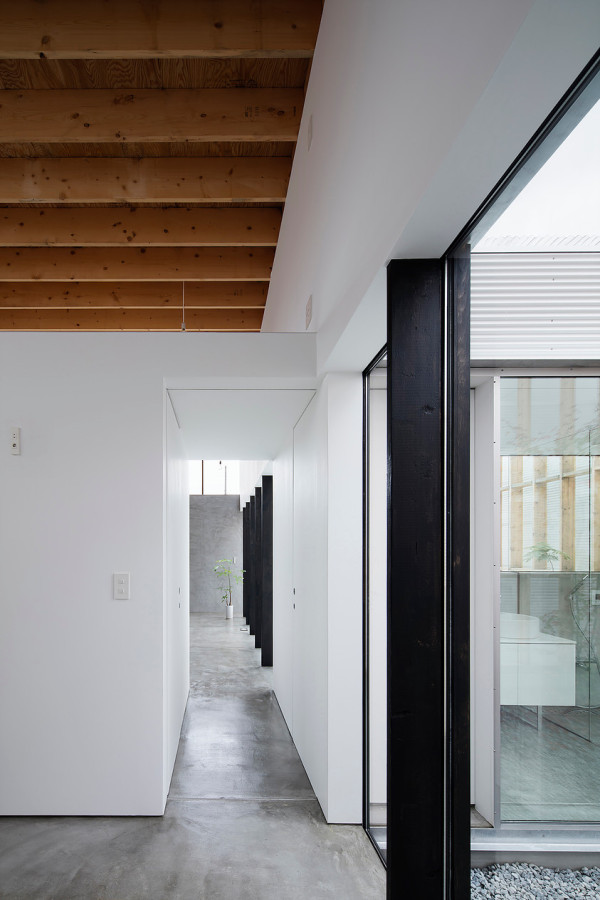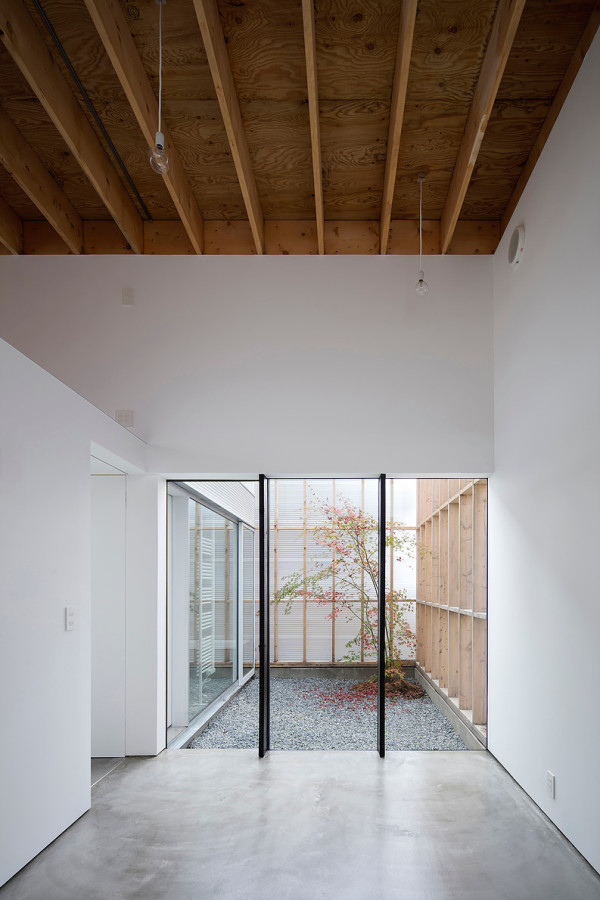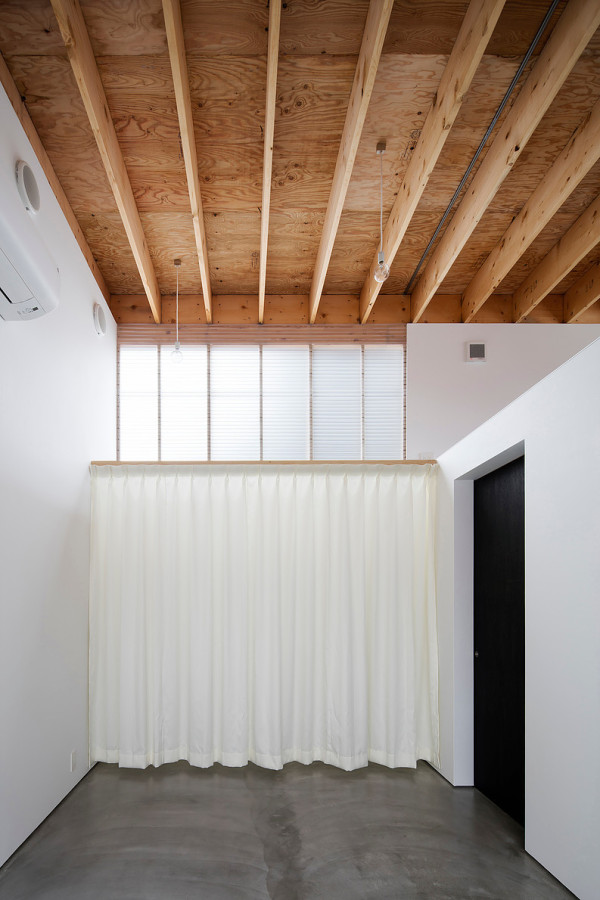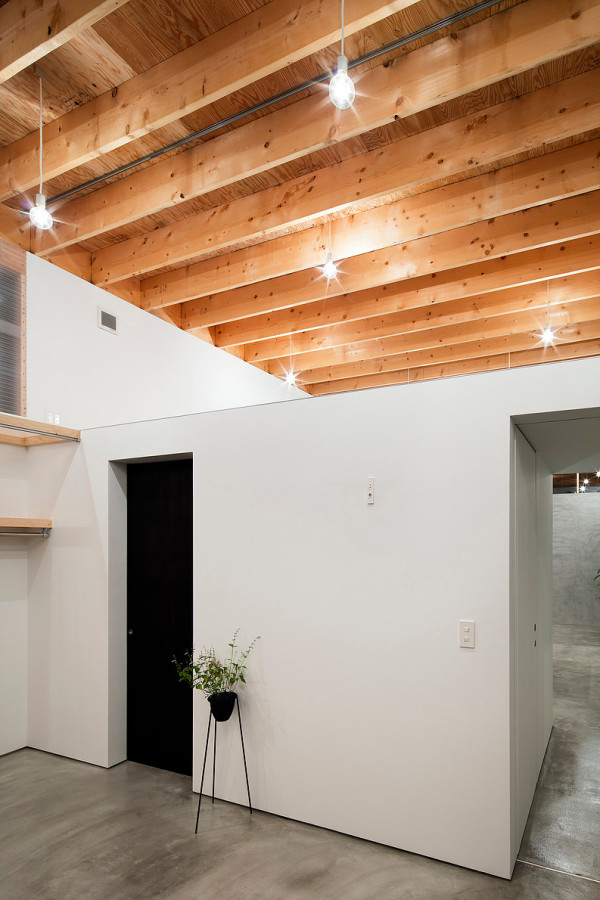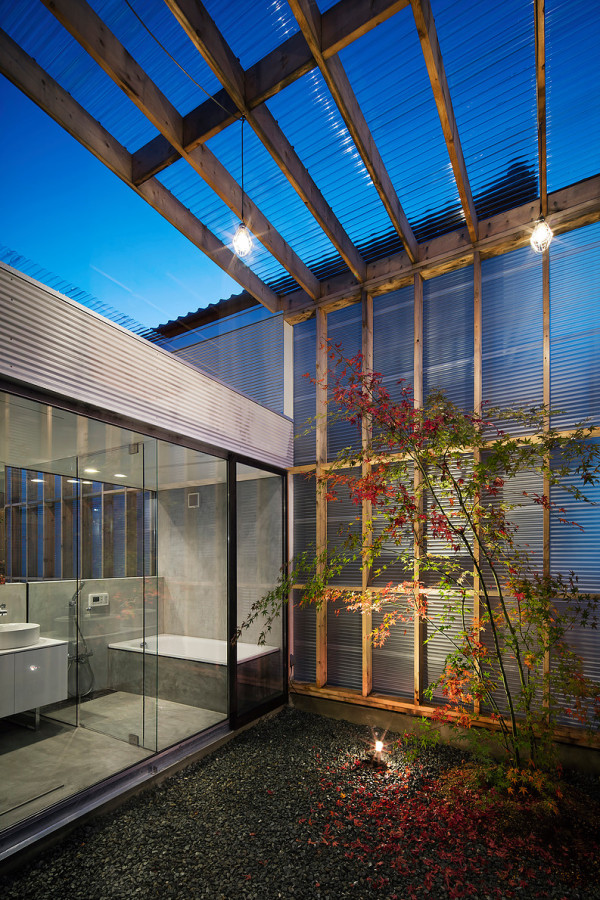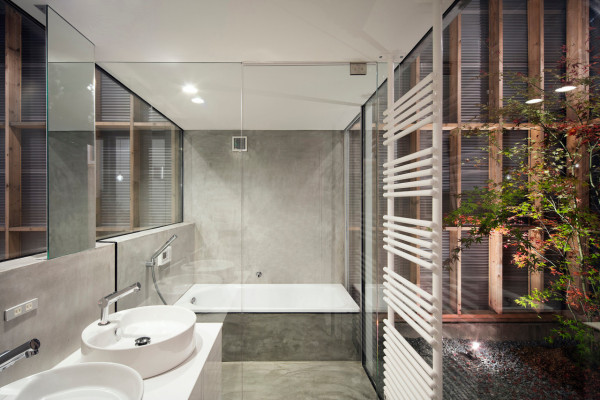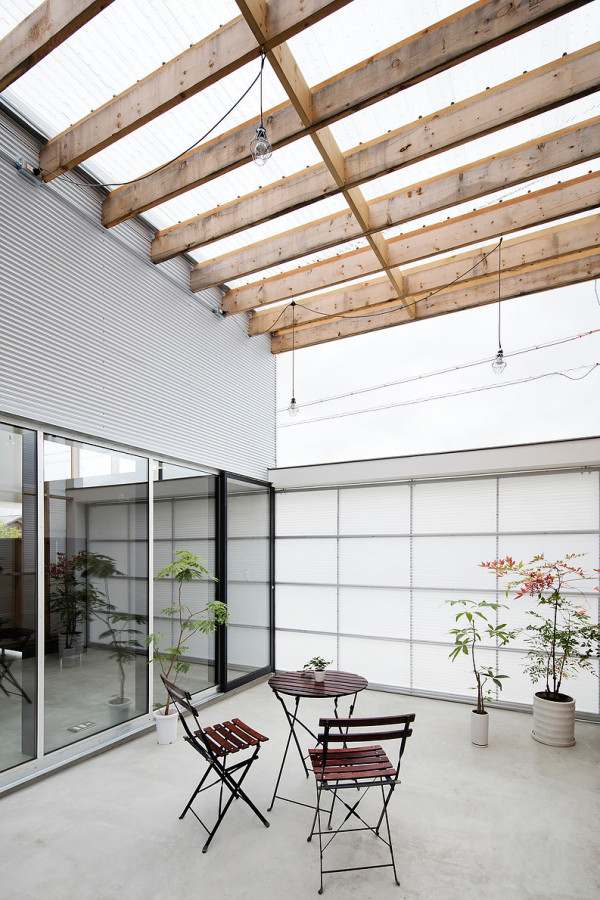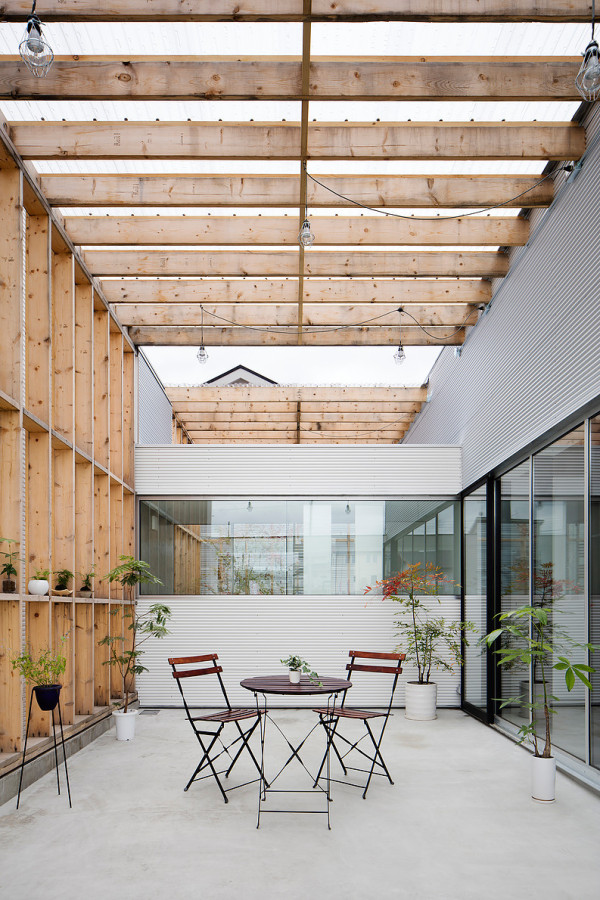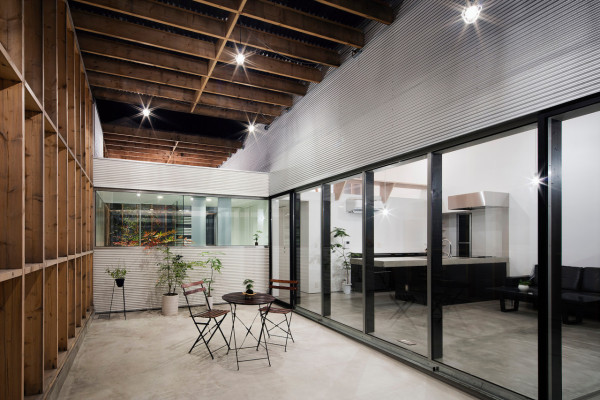 Photography by Fiji Tomita.