Get Blissfully Stoned While Typing With a Brazen MASON60 Zen Keyboard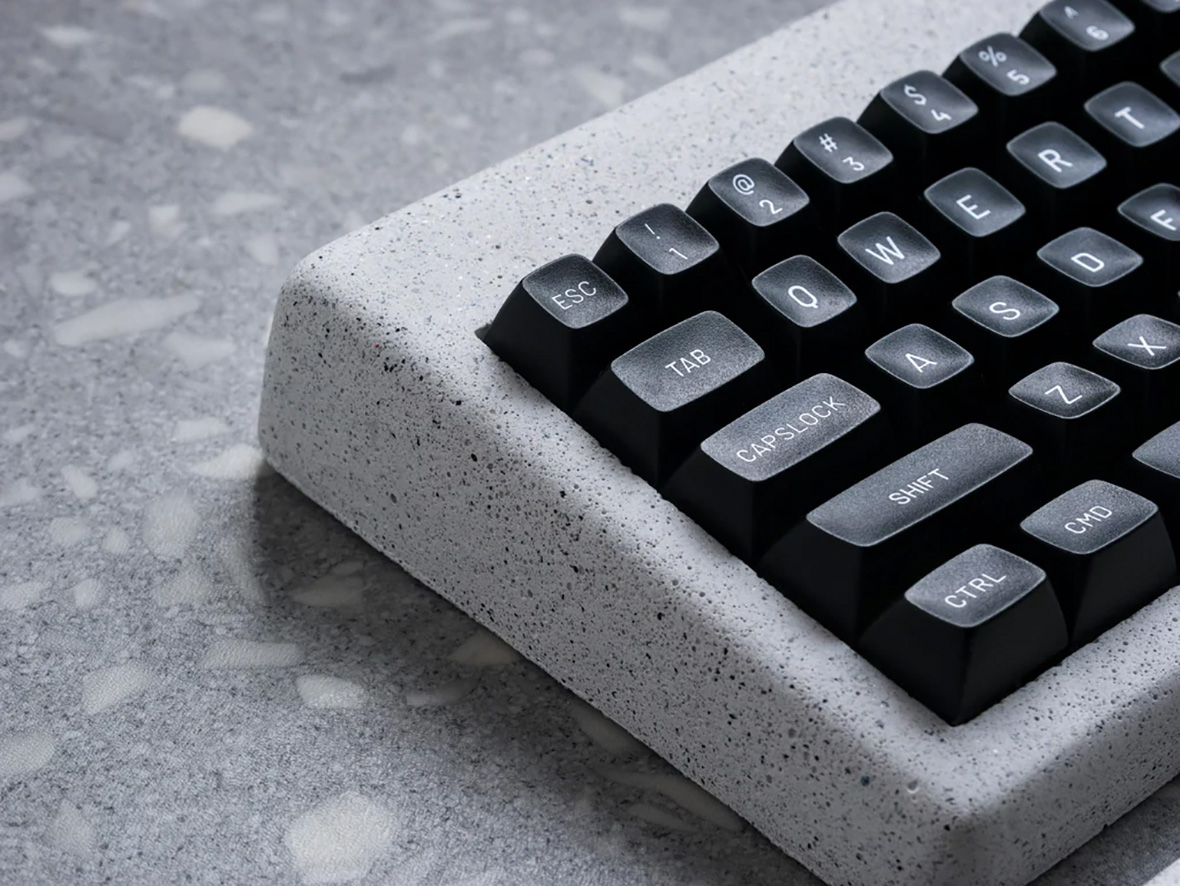 Get Blissfully Stoned While Typing With a Brazen MASON60 Zen Keyboard
1/10 Photos
2/10 Photos
3/10 Photos
4/10 Photos
5/10 Photos
6/10 Photos
7/10 Photos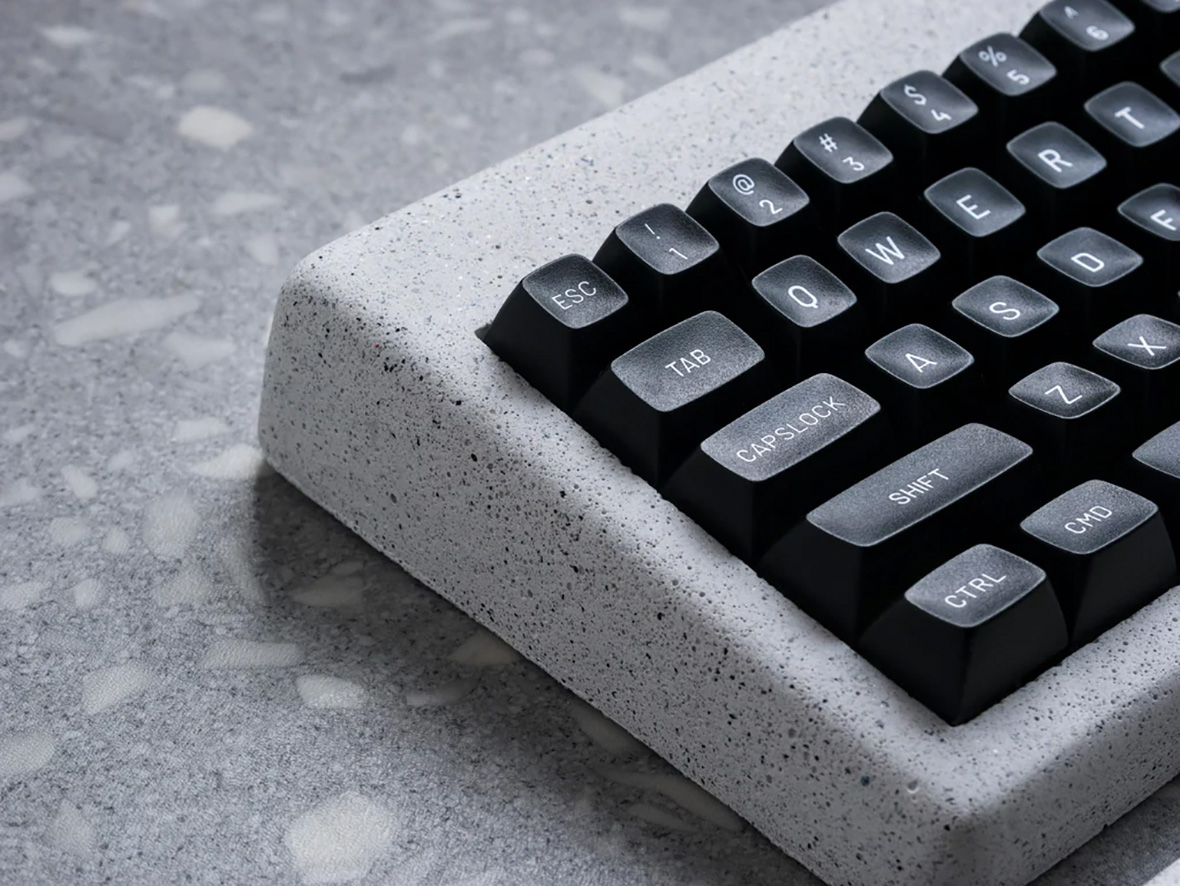 8/10 Photos
9/10 Photos
10/10 Photos
In similar spirit to the seminal 1974 bestseller, Zen and the Art of Motorcycle Maintenance – a guide exploring a life embracing the rational and the romantic – Brazen's MASON60 Zen Series presents the opportunity to inject a little bit of soul into the mundane task of typing with an earthen-inspired mechanical keyboard that would look right at home in Arcosanti or Taliesin West.
Available in five different colors and stone finishes – White Granite, Basalt Black, Sandstone, Terracotta, Slate Grey – the Zen Series is a compact 60% layout ideal for small desks. Even so, because these keyboards are made from a cement resin composite, they've got a bit of a heft to them. Brazen uses an acid etching process to produce a look and feel of real aggregate stone, and in turn that extra weight gives the keyboard a solidity serving the mechanical keyboard's tuned keystroke notes (if you need a little preview of the keyboard's ASMR attributes, you can listen to the keystrokes here).
Some of the finishes do have a bit of that fleck stone vibe we remember from our youth, but they're also impressively and completely waterproof, and can be cleaned of dirt and stains with a dampened cloth without damaging the finish.
The Brazen MASON60 Zen Series Keyboard is available for $180 and $220 with a matching wristrest, with additional options to add cork, EVA foam, or both materials for dampening.