French brand MIIING is all about keeping their designs simple while at the same time remaining functional. Head designer Laurent Minguet uses traditional methods to create the collection of sleek, modern furniture, like these three pieces that can work both indoors and out.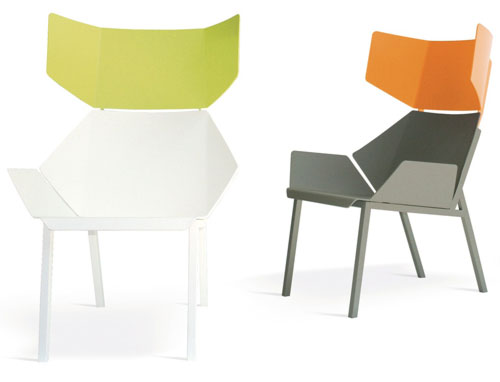 The RACING armchair is a re-imagined version of the famous Ear Chair but with 18 different ways to customize it your liking and color scheme. The durable chair is made of 5mm thick aluminum that's coated with a baked polyester powder finish.
The easily packable KAMI stool is made with the same durable aluminum as the RACING chair and comes in 10 colors. The playful 'X' pattern gives the stool a distinct look.
The matching KAMI chair is just like the stool and easily stacks but it also has the added benefit of having a solid wood backrest.