Danny Cantarelli, the designer and principal behind DCAM Homes, recently completed The Glass House in Burlington, Ontario, Canada, just outside of Toronto. The modern design displays an open floor plan, a sophisticated simplicity, and a strong indoor/outdoor connection.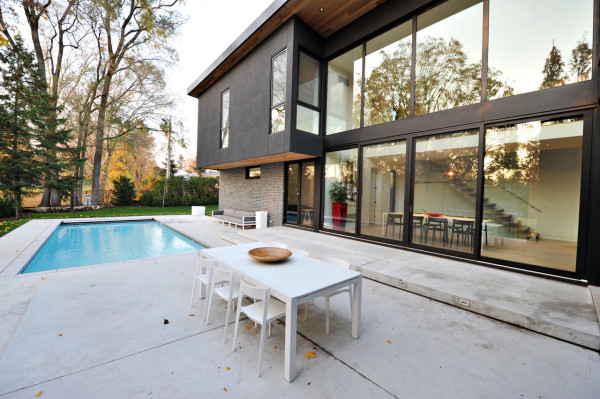 The back of the house features a double-height glass wall of windows and sliding doors that open up to the pool and patio.
A mini courtyard with a reflecting pool is surrounded by floor-to-ceiling windows that bring extra light into the interior.
The minimalist kitchen is kept streamlined by using all black and white materials.
A floating staircase keeps the dining room feeling open and bright with its glass panels.
Upstairs, a bridge that overlooks the dining room and backyard leads to the private areas of the home.