Go Al Fresco With the Venexia Outdoor Lounge Collection
Go Al Fresco With the Venexia Outdoor Lounge Collection
1/13 Photos
2/13 Photos
3/13 Photos
4/13 Photos
5/13 Photos
6/13 Photos
7/13 Photos
8/13 Photos
9/13 Photos
10/13 Photos
11/13 Photos
12/13 Photos
13/13 Photos
With the best seasons for al fresco dining nearly upon us, it only makes good sense to prepare. The Venexia lounge collection, designed by Luca Nichetto for Ethimo, is a tribute to functional outdoor design for city life in the late 19th century. The thin aluminum slats used to form so much of the furniture are reminiscent of old-fashioned railings, creating large proportions that are visually lightweight yet robust.
Comprised of lounge armchairs, a two-seater sofa and a chaise lounge, pieces can be used on their own or arranged to create a large sofa or daybed. Venexia also includes occasional tables with either lava-stone or enameled terracotta tops that are available in a few various sizes. The welcoming cushions are made from recycled materials and completely waterproof. The dark grey structure of Venexia is treated with a powder coating to guarantee durability and all the outdoors can throw at it.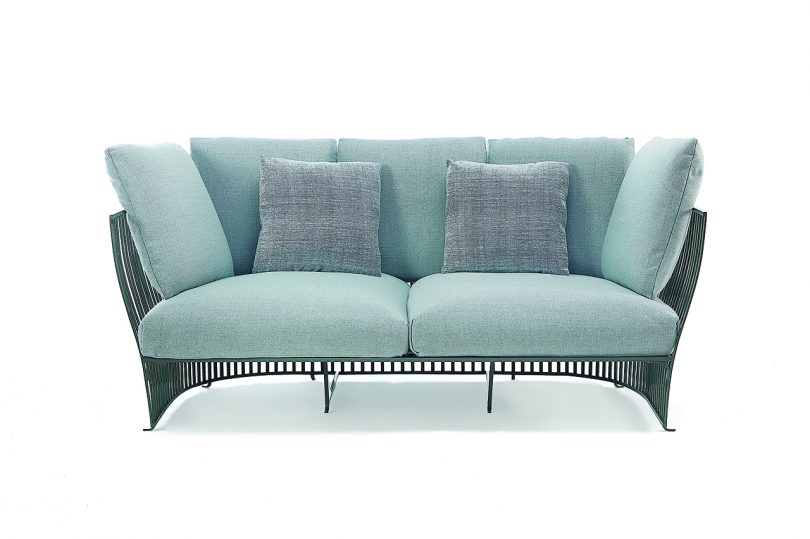 To learn more about the Venexia outdoor collection, visit ethimo.com.
PANTONE Color of the Year 2022
The Pantone Color of the Year 2022 is… PANTONE 17-3938 Very Peri! Check out this curated collection of our favorite finds on Design Milk Shop that give nod to the Pantone Color of the Year 2022 to get ahead of the New Year!