Go Deep With Aivaras Ligeika's Orpheus Paper Sculpture
Go Deep With Aivaras Ligeika's Orpheus Paper Sculpture
1/17 Photos
2/17 Photos
3/17 Photos
4/17 Photos
5/17 Photos
6/17 Photos
7/17 Photos
8/17 Photos
9/17 Photos
10/17 Photos
11/17 Photos
12/17 Photos
13/17 Photos
14/17 Photos
15/17 Photos
16/17 Photos
17/17 Photos
More than 350 pieces of paper make up Aivaras Ligeika's Orpheus paper sculpture installation. The cuts reveal the illusion of "a mute symphony of dreams and ideas" that explores the relationship between human and matter, ultimately reflecting the fragile moment and image of a thought. A custom-made glass showcase was designed to create a unique experience for the viewer, using a light installed in the base to gently illuminate the piece of work at night for a striking effect. The only materials used in creating Orpheus are drawing paper, double-sided tape, mirror, LED lights, tempered glass and painted wood.
Cinematography: Dominykas Stelmokas \\\ Composer: Sugam Khetan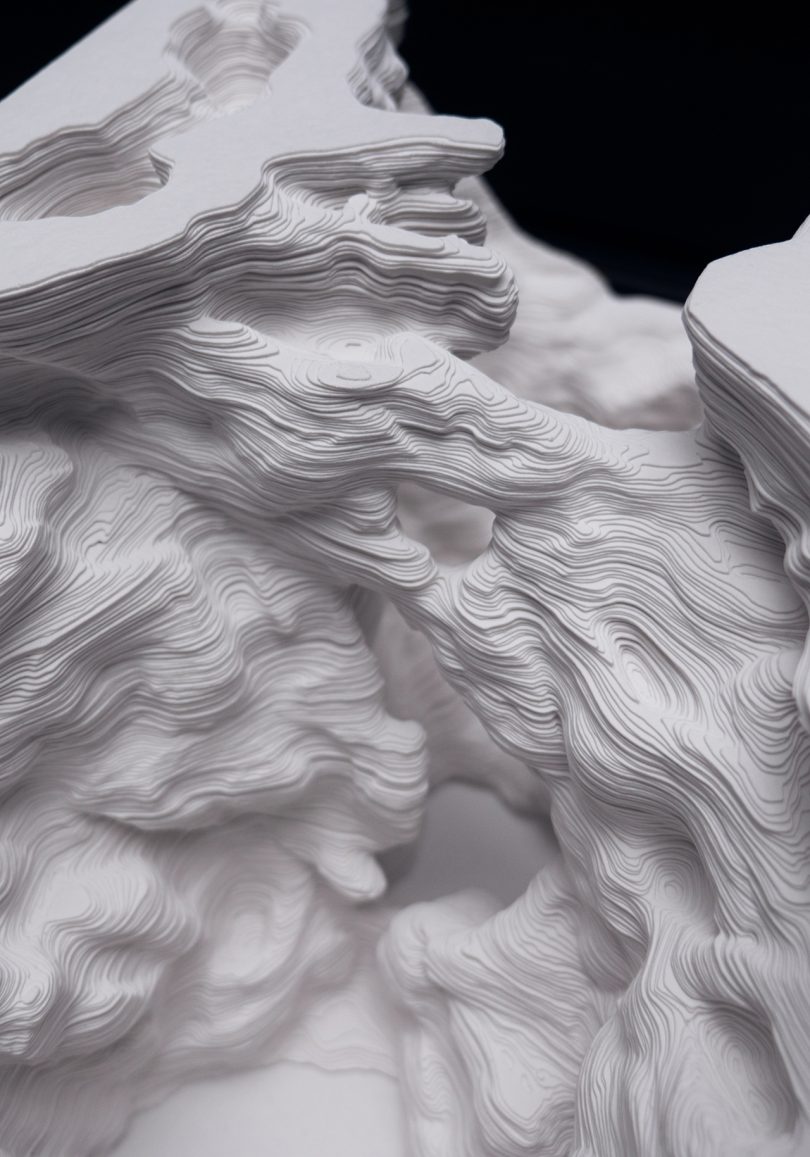 To learn more about Orpheus, visit bside.lt.