Graffiti Artist Felipe Pantone Digitizes the Iconic Archibald Chair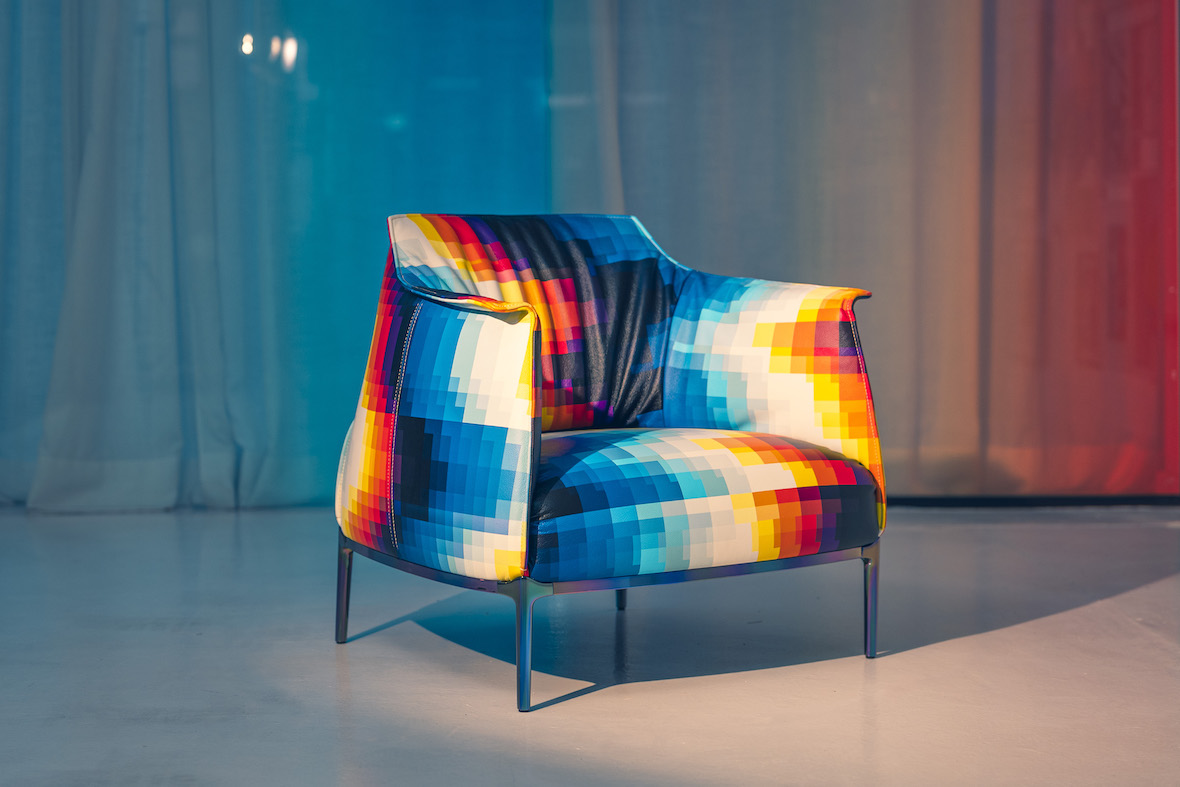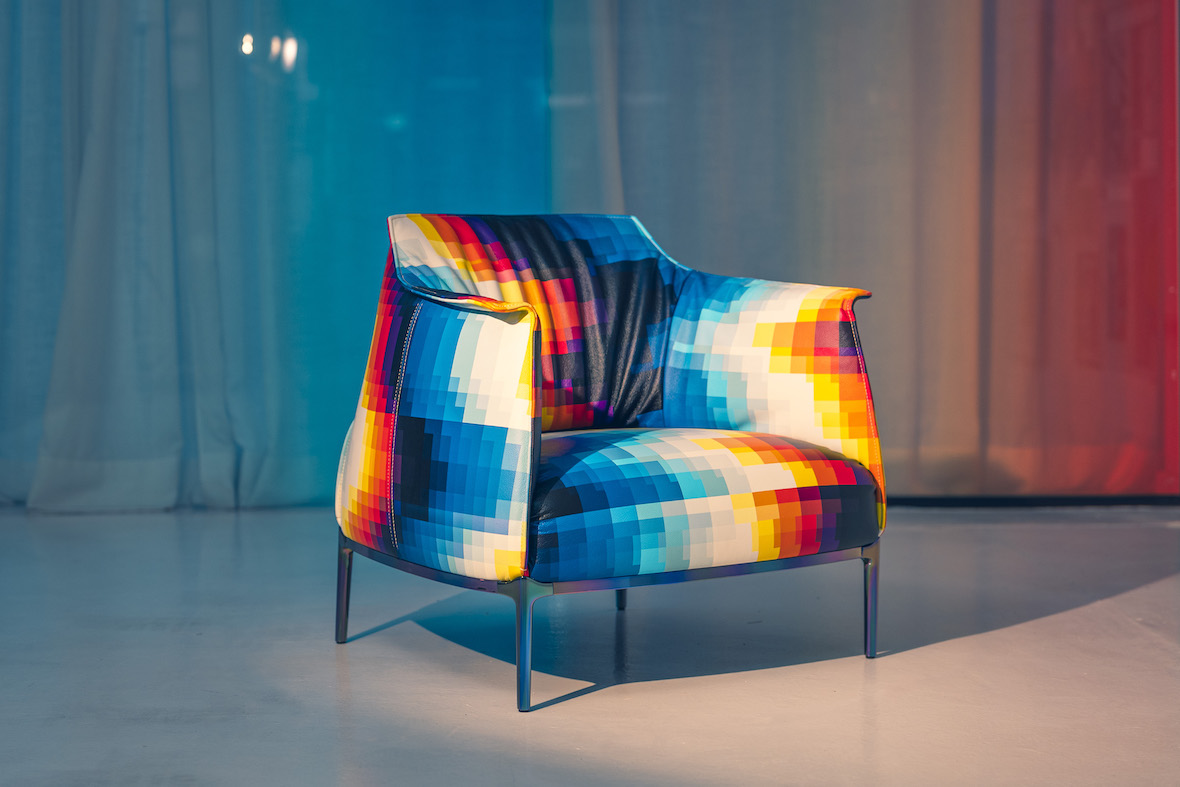 Graffiti Artist Felipe Pantone Digitizes the Iconic Archibald Chair
1/19 Photos
2/19 Photos
3/19 Photos
4/19 Photos
5/19 Photos
6/19 Photos
7/19 Photos
8/19 Photos
9/19 Photos
10/19 Photos
11/19 Photos
12/19 Photos
13/19 Photos
14/19 Photos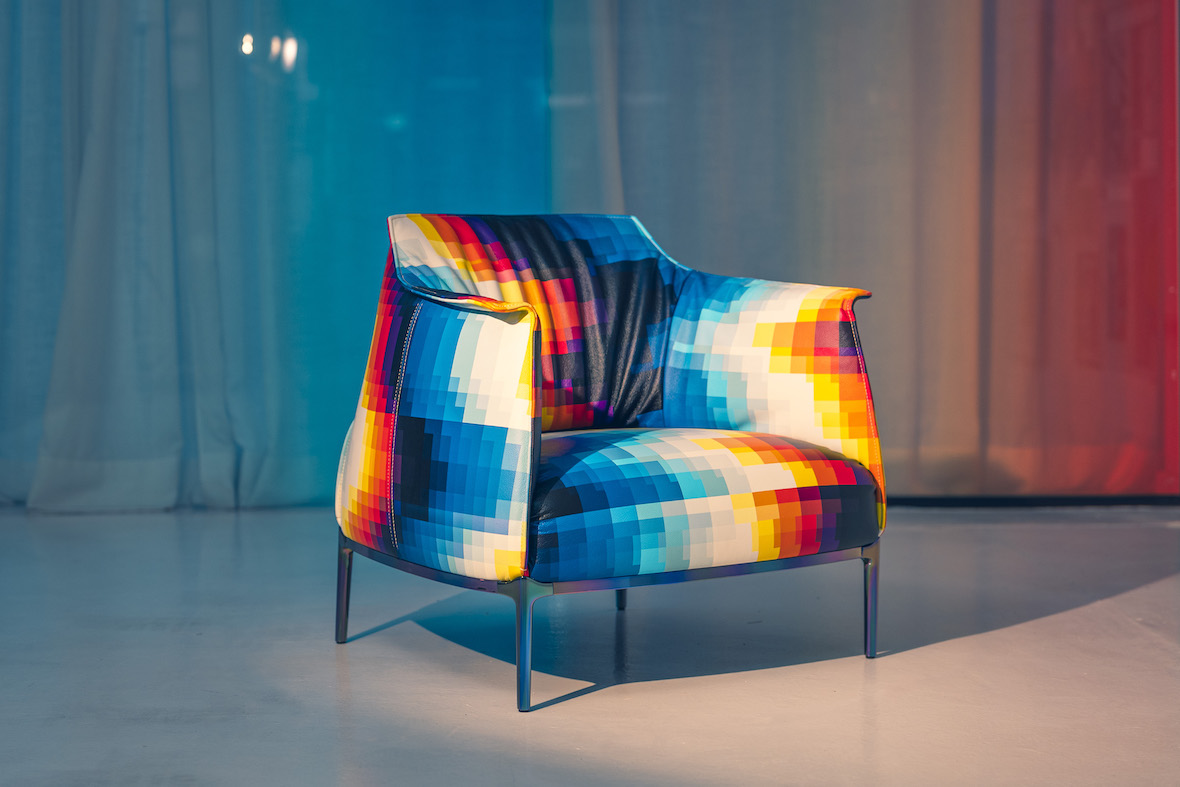 15/19 Photos
16/19 Photos
17/19 Photos
18/19 Photos
19/19 Photos
For its 110th anniversary, Italian furniture brand Poltrona Frau marked the milestone with the brand's first ever artist collaboration with Felipe Pantone, a graffiti artist who has gained worldwide fame for his frescoes, murals, paintings, and sculptures that blend an "analog past and a digitized future." Felipe and Poltrona Frau settled on the iconic Archibald Chair, originally designed in 2009 by Jean-Marie Massaud, which got a digitized gradient pattern on Poltrana Frau's new sustainable Impact Less® leather.
In selecting the Archibald Chair as the final choice out of Poltrona Frau's extensive collection, Pantone shares, "We ended up choosing Archibald as the base for my work because of its minimal frame, but also the unique characteristics like the arms of the chair and the details on the backrest. The idea was to use a very minimal and iconic design and to juxtapose it against my graphics, which are very loud and very dynamic."
The reimagined Archibald Chair uses a chrome-free leather that uses less and cleaner water to minimize the chemical waste from production. Additionally, Poltrona Frau's sustainable leather itself is a product of the circular economy. The graphic pattern is printed directly onto the leather, a gradient of warm and cool tones reminiscent of a heat map. To give additional color to the already colorful product, the base and slender metal legs have a Multicolor Natural Chrome finish that gives off a purple-blue iridescent shimmer under the light.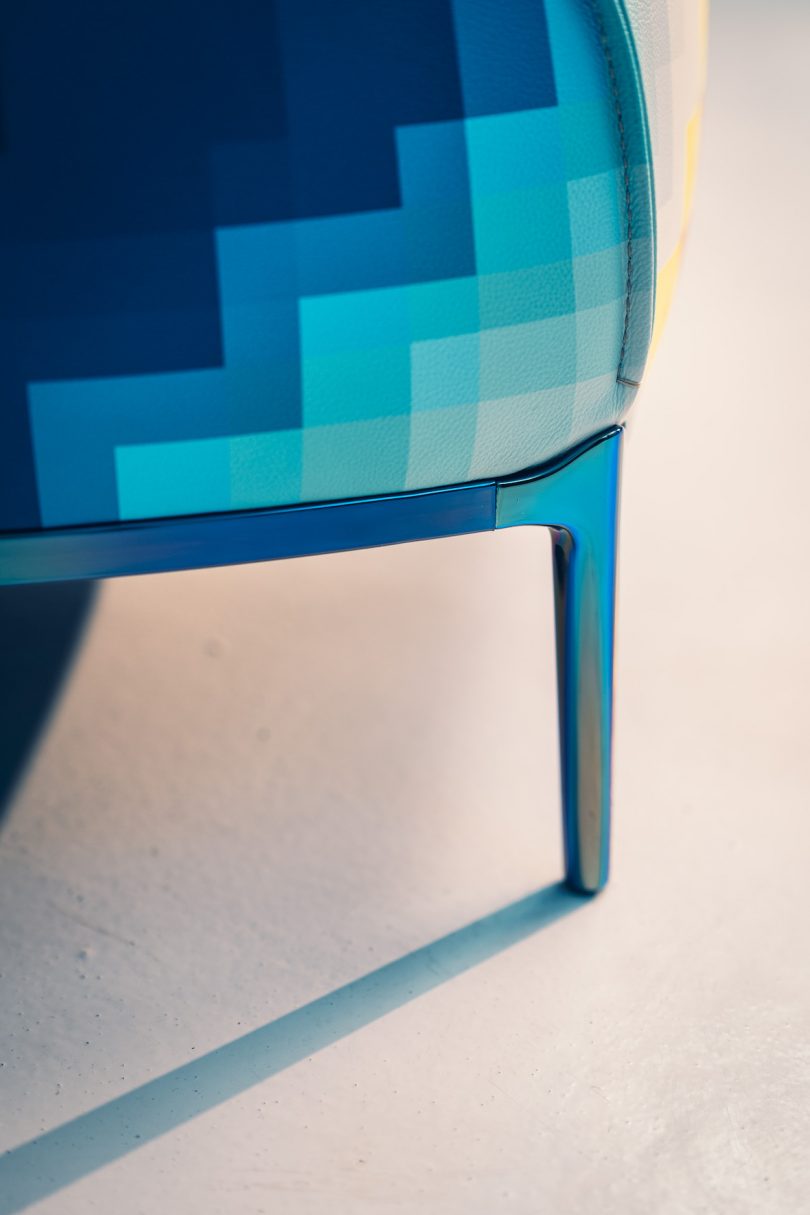 There are only 110 of the Archibald Limited Edition chairs available which can be purchased online at Poltrona Frau, flagship stores, and select dealers. Each chair comes with a custom clutch made of Pelle Frau® leather, a signed certificate of authenticity, and a Pelle Frau® leather cleaning kit. Handmade miniature scale models of the chair will also be available for purchase for fans of this special collaboration. You can also experience the project at the 2022 Salone del Mobile design week from June 7-12th, 2022 at Poltrana Frau's via Manzoni flagship showroom.