Gucci Garden Invites All Into a Surreal Virtual Roblox Installation
Gucci Garden Invites All Into a Surreal Virtual Roblox Installation
1/6 Photos
2/6 Photos
3/6 Photos
4/6 Photos
5/6 Photos
6/6 Photos
The announcement of Italian fashion house Gucci's imaginative installation in the brand's Florence palazzo celebrating their 100th year arrives as no surprise. The kaleidoscopic Gucci Garden Archetypes' network of themed rooms and corridors sparkles and glows at every corner as one might expect of the luxury goods and fashion house commemorating a centennial. But alongside this ephemeral real world manifestation, an eyebrow raising venture was announced: a partnership with online game world building platform and game creation system, Roblox, and a virtual metaverse experience mirroring the real world counterpart known as Gucci Garden.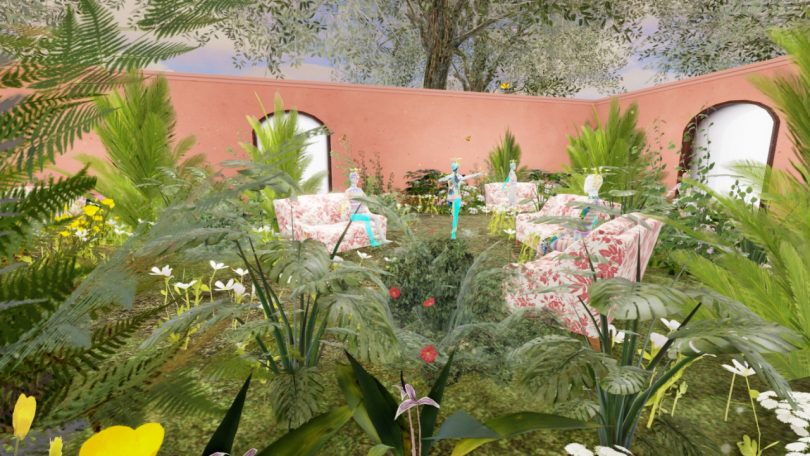 Gucci creative director Alessandro Michele's 100th year celebratory Gucci Garden Archetypes designed in collaboration with ephemeral architects, Archivio Personale, already delves into the imaginary as a multi-room exhibition where campaigns of the House from the last six years are revived as a "sensorial journey".
"I thought it was interesting to accompany people in these first six years of adventure, inviting them to cross the imaginary, the narrative, the unexpected, the glitter. So, I created a playground of emotions that are the same as in the campaigns, because they are the most explicit journey into my imagery," says Alessandro Michele.
But it's the Gucci Garden on gaming platform Roblox which has whiplashed heads in equal parts surprise and curiosity. The online metaverse installation invites guests to don the shape of a blank digital avatar – a mannequin – and absorb elements of the exhibition, in turn embellishing their online counterpart with digital artwork and patterns. Visitors may also choose from a boutique of limited-edition items for their avatars, created for this experience, including a Gucci Dionysus Bag, Gucci Diamond-Framed Sunglasses, Gucci GG Marmont Bag and Gucci Headband.
With COVID-related restrictions dampening real world events, alongside the ascension of NFTs within the creative sphere, Gucci Garden represents yet another example of the blurring between virtual and real. One wonders if the game-creation engine popular with teens "that allows players to customize their own sandbox worlds, create mini-games on multiplayer" will prove to be the first of numerous popular incursions into the digital realm by fashion brands or a one-off experiment appealing only to most devoted of Gucci's gang.
Can't make it to the centennial Gucci Garden Archetypes installation in Florence? Check out the Roblox Gucci Garden Experience virtually,  accessible via Roblox till the end of this month on May 31st.