Vancouver-based Studio Bup set out to experiment combining silicone and wood together in a series of products called Gum. The contrasting materials merge into really fun, yet practical pieces, like tables and wall hooks.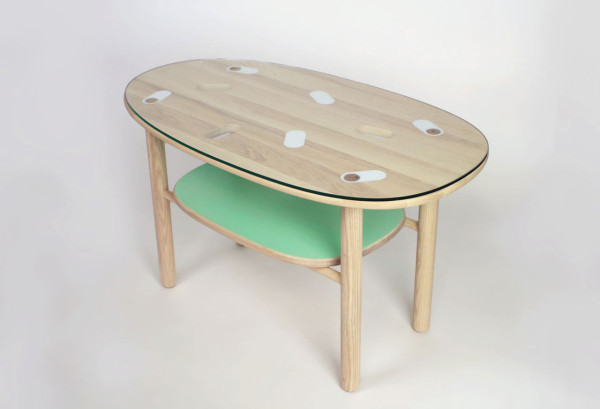 Silicone and its non-slip properties act as a bonding agent, like gum, which help to showcase the way each object is constructed. The material also lets the wood joints expand and contract as they naturally do without leaving gaps.
Most importantly, the silicone adds color and pattern to each of the pieces giving them a distinct look that makes you want to reach out and touch them.