Min-jon is an Etsy shop that makes laser-cut wooden lampshades. Essentially, there are two lampshade: the inner shell made of cloth and an outer shell made of real oak wood. Pretty cool!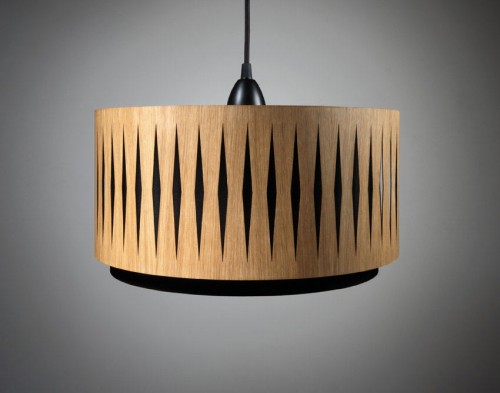 The shop is run by Nadine Fliegen and Andrea Steckner, who hail from Germany.
You can swap out the inner shade to change up the look, too. Get one on Etsy.
Photos by Andreas Fechner.