We have top-notch equipment to play our vinyl on, but what about to store it? There are far less options, yes? Montreal, Canada-based furniture designer/maker Kai Takeshima has designed the handmade Record Display I that not only holds and stores your records, it displays them too.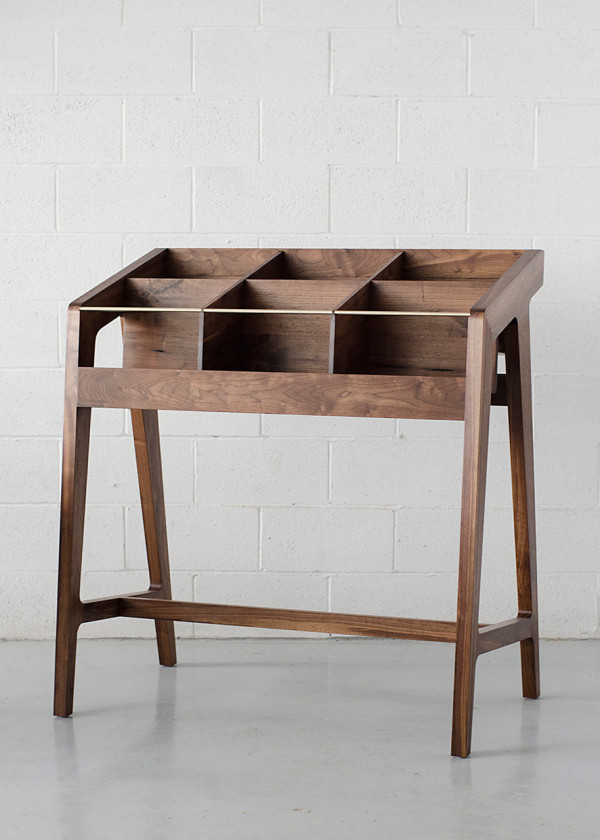 Made of walnut and brass, the unit holds approximately 290 records total with each section being 9″ deep by 13″ wide. The open leg base helps reduce the visual heaviness of the storage piece.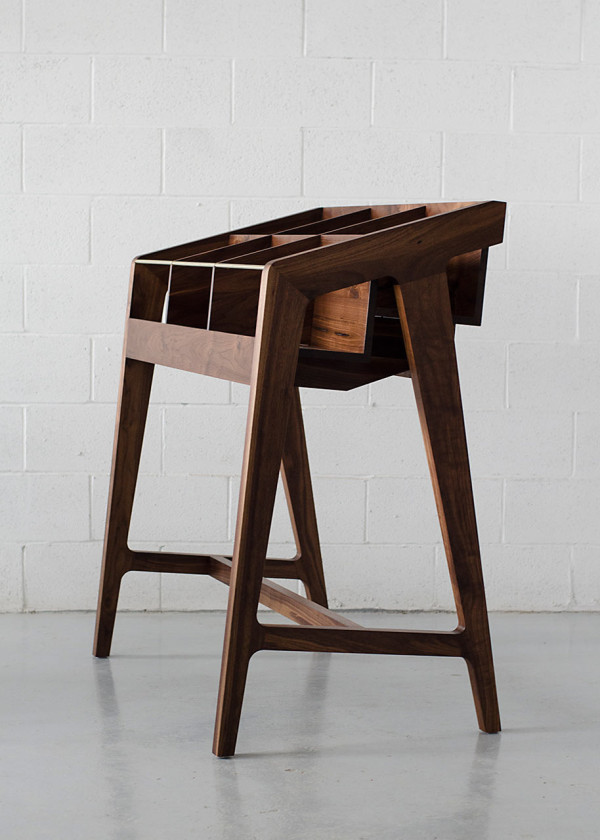 The shelves are tilted back at 6 degrees to ensure they stay put in the rest position.