Colombian-born Yaiza Dronkers Londoño was raised in The Netherlands but never forgot her roots. Handcrafted 'hamacas', the Spanish word for hammocks, have always been a part of Colombian culture but with the armed conflict in the country, the hammock-making tradition has mostly faded away. Looking for a way to help support the artisans there, she formed MAKA, which merges contemporary designs with traditional weaving techniques. The hammocks are available in three handwoven designs in various colors.
The Poncho design was inspired by the traditional Colombian woven ponchos and it combines two different artisanal weaving traditions with bold colors.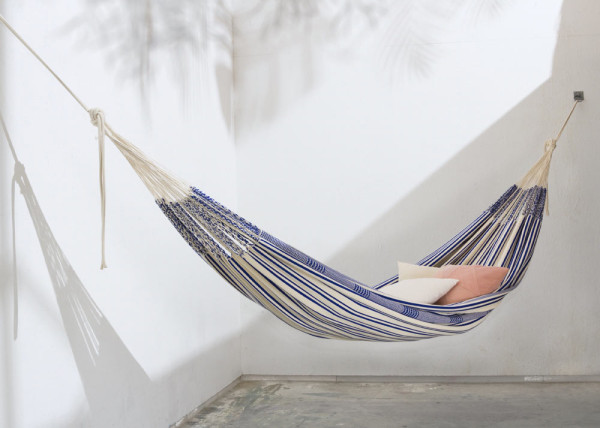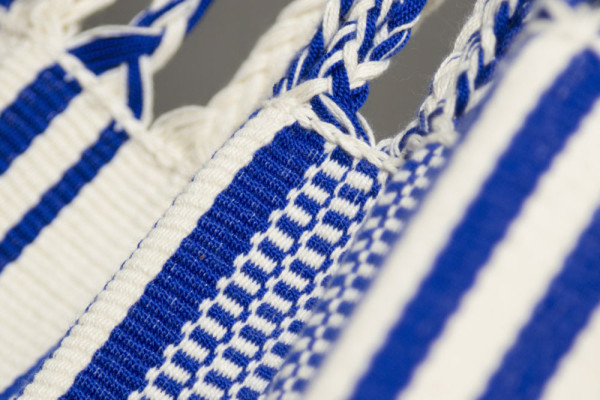 Looking to create a blending effect, the Frangipani design was made using a new way of weaving.
Inspired by Pablo Picasso, the Pablo P. design features minimalist stripes in either black or grey that are woven in alternating thicknesses.