Located in Nagoya, Japan, the Hansha Reflection House by Studio SKLIM was completed earlier this year. The home is situated at the entrance of Misakimizube Koen, a picturesque park that fronts a lake and is flanked by cherry blossom trees. The architects designed the house with the public areas on the upper level in order to take advantage of the scenic view from the living/dining/kitchen spaces. It also allows for easy access to and enough room for three parking spaces.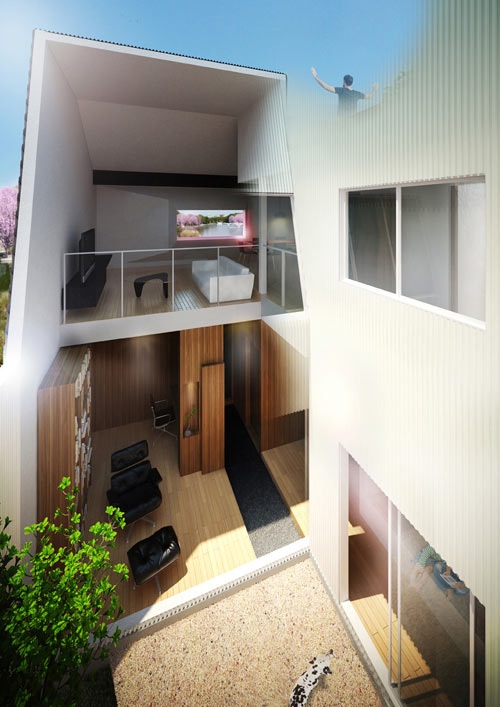 Like a large percentage of low rise Japanese houses, this one is constructed out of timber, a material that has the strongest weight to strength ratio of building materials. Using timber from a renewable source, coupled with building technology that uses a hybrid of a traditional mortise and tenon joint system with steel bracketing, the house pushes the ubiquitous "boxed" building envelope for timber residential construction in Japan.
A view of the house as it integrates with other neighborhood dwellings.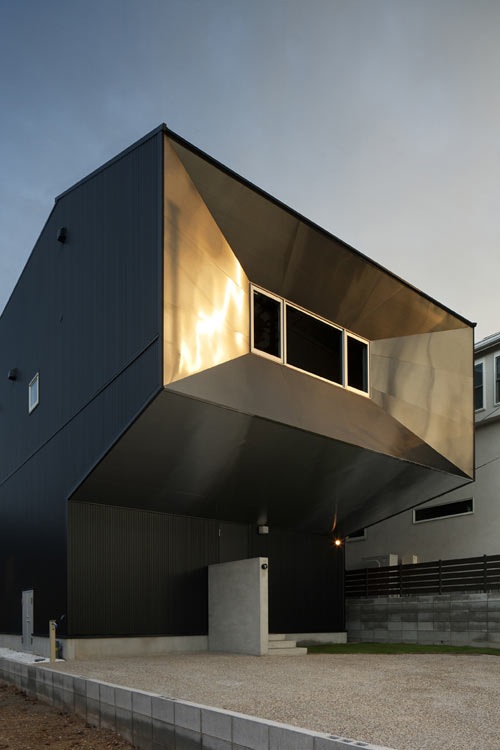 The reflective surface of the home's exterior is apparent here.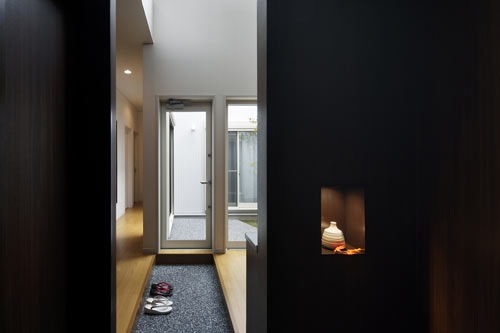 The entry from the library, looking towards the courtyard. In the foreground you can see the festival niche.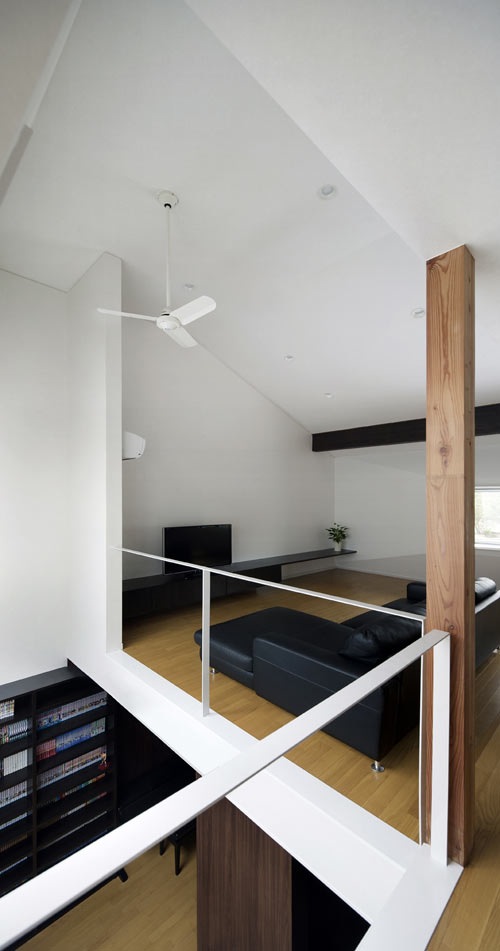 In this shot you can see the relationship of the first floor library with the second story living room.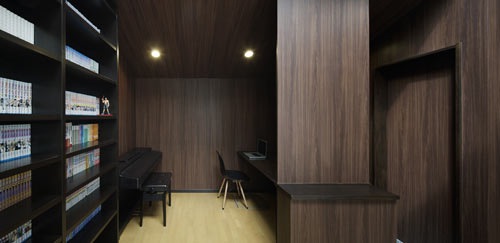 The bookshelves in the library holds the homeowner's manga collection.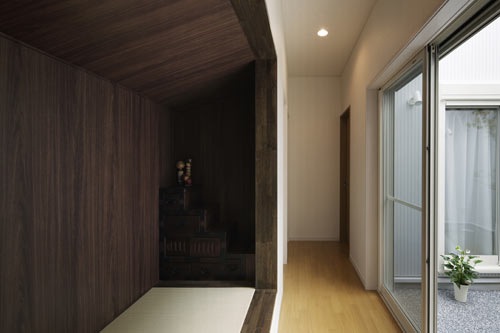 Tatami room looking out to the courtyard.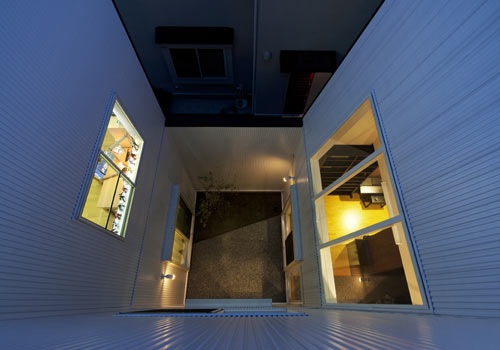 The courtyard, an intimate private garden, forms part of the environmental funnel to dissipate hot air during summer.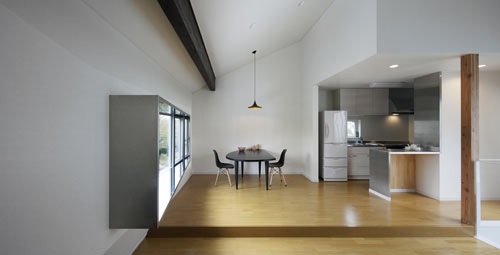 The dining room has an asymmetrical window ledge that protrudes into the interior space.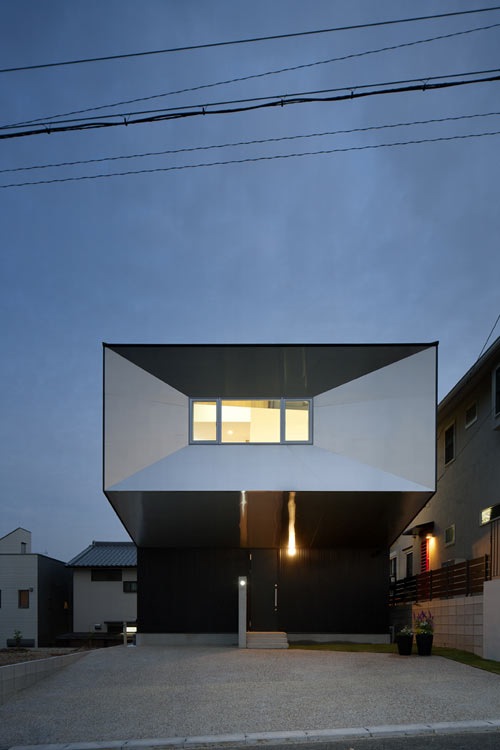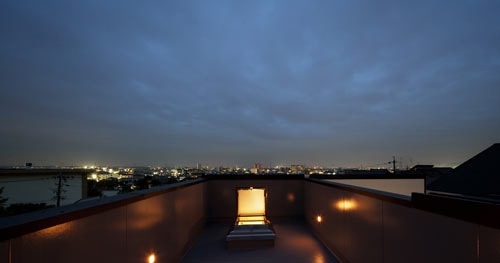 The roof deck heightens the sense of being at one with the surroundings and provides the perfect viewing platform not just for the cherry blossoms, but also the hanabi (fireworks) festivals.
Photos by Jeremy San / Studio SKLIM.