Haute Couture + Upcycled Textiles Come Together in the FLOW Collection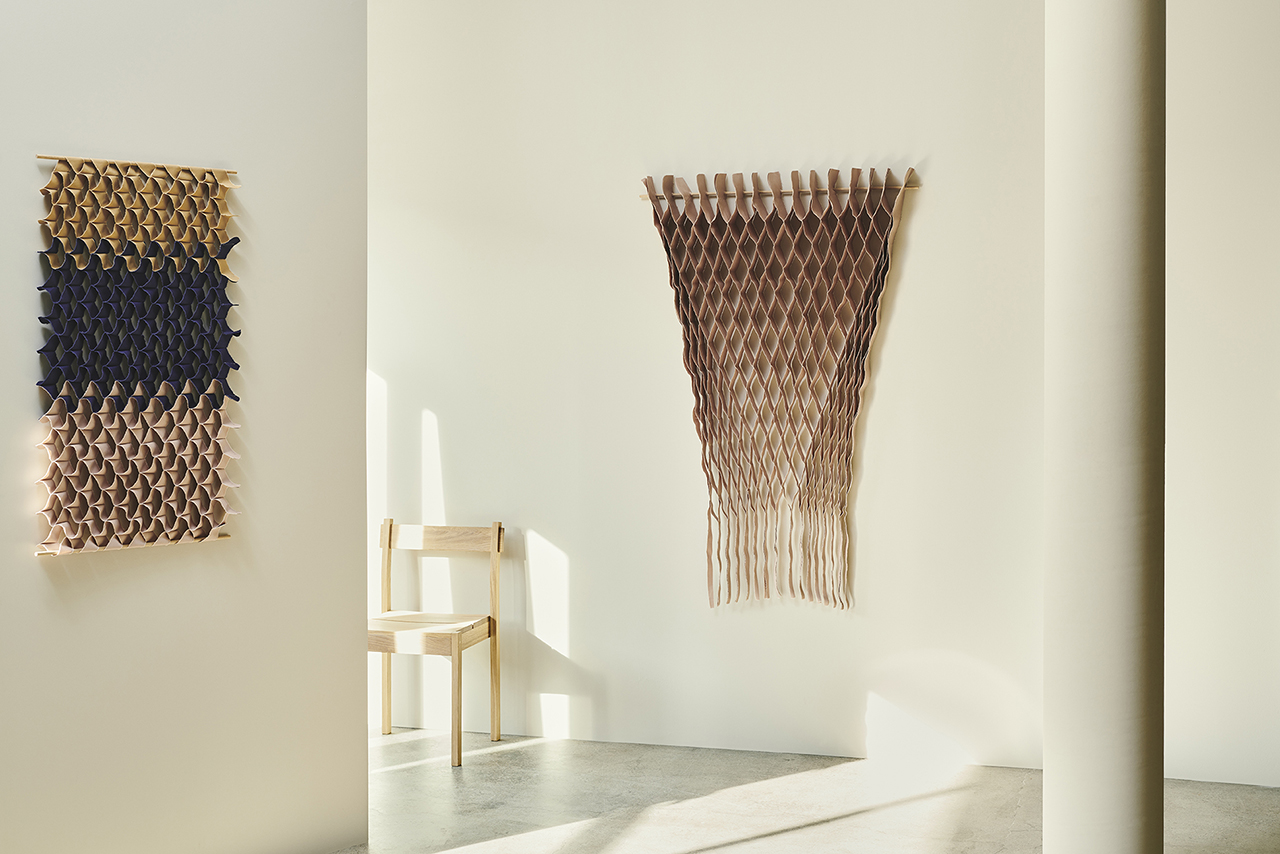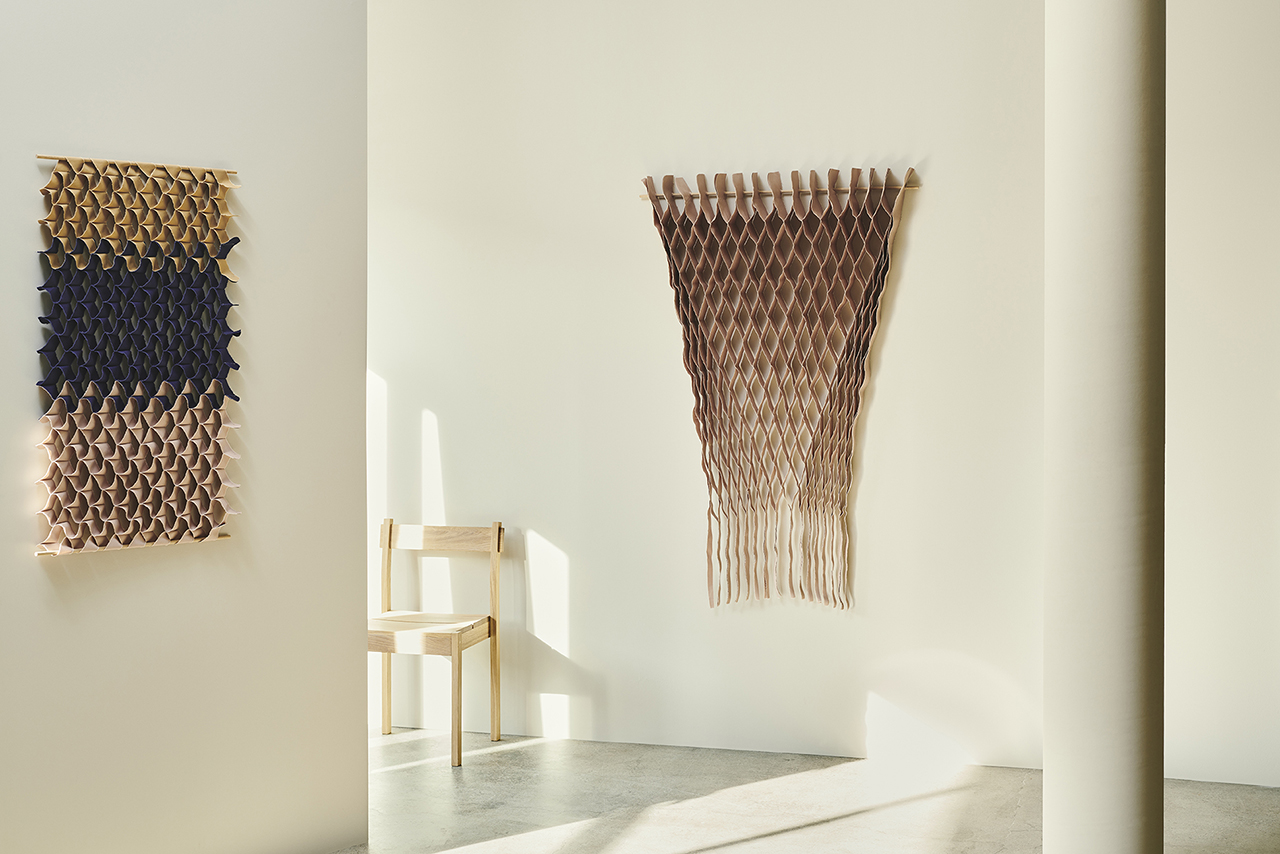 Haute Couture + Upcycled Textiles Come Together in the FLOW Collection
1/20 Photos
2/20 Photos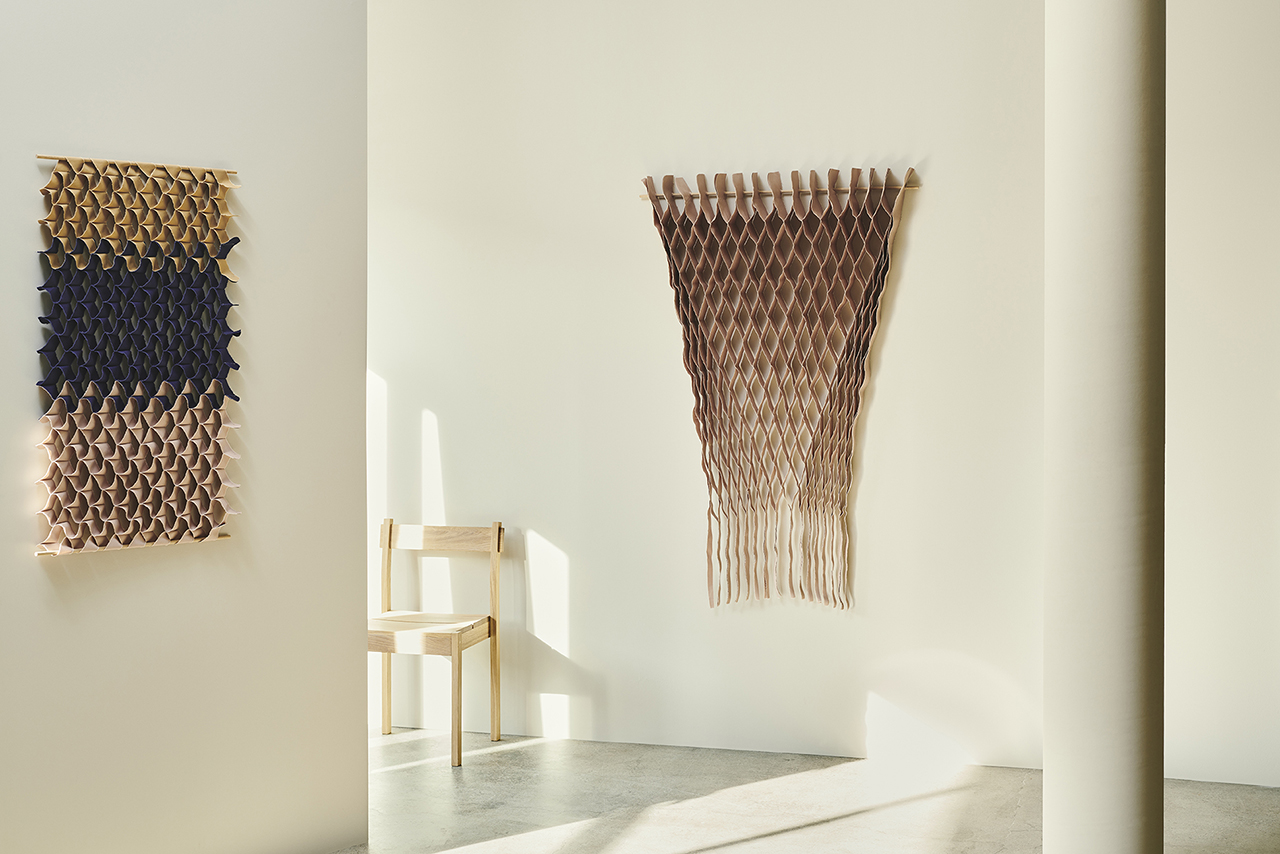 3/20 Photos
4/20 Photos
5/20 Photos
6/20 Photos
7/20 Photos
8/20 Photos
9/20 Photos
10/20 Photos
11/20 Photos
12/20 Photos
13/20 Photos
14/20 Photos
15/20 Photos
16/20 Photos
17/20 Photos
18/20 Photos
19/20 Photos
20/20 Photos
A collaboration with a focus on upcycling, the FLOW Collection of textile wall art was brought to life by circular product creators applicata along with Martha von Guenther and Solveig Søndergaard of the socio-economic design studio Sheworks Atelier. The handmade series brings together flowing design techniques from haute couture and upcycled textiles from the design industry to make something new. When technique and material come together you'll see a 3D effect with visible tactility and shadow play.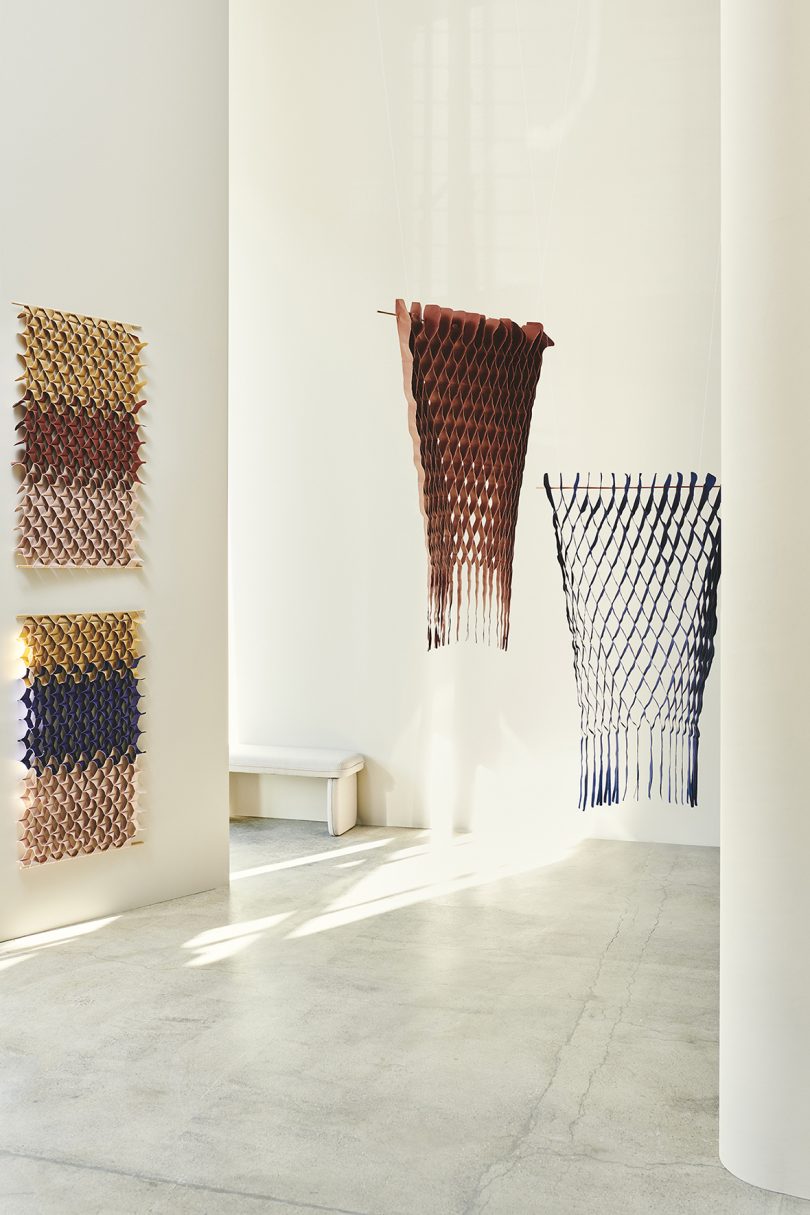 Playful yet elegant, both designs in the FLOW Collection are handmade in Denmark using 100% upcycled cotton that's very durable. The first is a multi-colored rectangular version in a combination of either rose/brown/sand or rose/blue/sand. The second is triangular in shape, with a choice between plain blue, brown, rose, or sand. Each comes with an oak mount for hanging the piece as wall art or free-hanging decor.
"The collection is an honest attempt to create a zero-waste design that takes into account the environment, aesthetics, and function. FLOW demonstrates how simple and beautiful something can be when we rethink waste materials and transform them into a new creation. We believe this series is a fusion of aesthetics, touch, and sustainability all in one," said Søndergaard and von Guenther.
To learn more about FLOW, visit applicata.dk.