This four-bedroom residence is located in the Fresnaye section of Cape Town, South Africa and was designed by the incomparable SAOTA (Stefan Antoni Olmesdahl Truen Architects). Built for a young family, Head Road 1816 provides luxury with optimal indoor/outdoor connectivity.
The main living space opens up to the outdoors, optimizing the coastal views and making the area perfect for entertaining.
Open the siding glass doors and hop in the pool for a swim.
Wood slats are a prominent feature throughout the house, including on these sliding screens that offer privacy and shade.
The upper floor houses the private areas of the home, including the bedrooms. The parents wanted close proximity to the young children, as well as being able to close off the upstairs for "family only."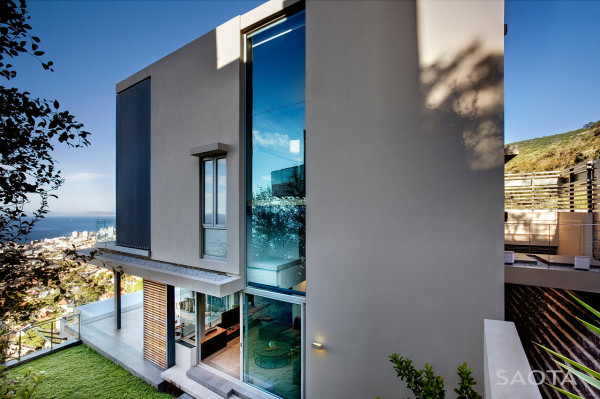 That view! Everything completely sides open so it feels like you're sitting outside when you're at the dining room table.
I love that they utilized an open floor plan because it makes the house feel extra huge.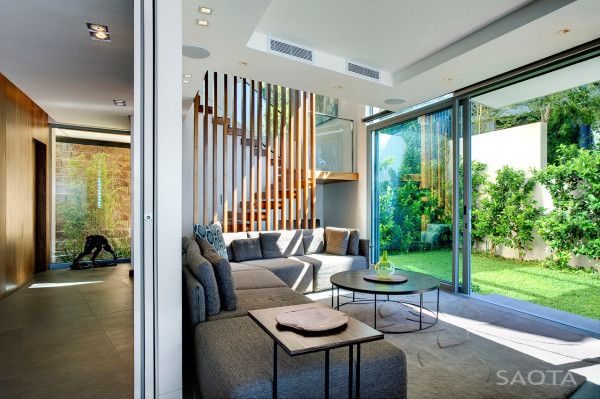 This cozy seating area sits adjacent to the main staircase. The staircase is flanked in the same wood planks you see on the screens and throughout the interior.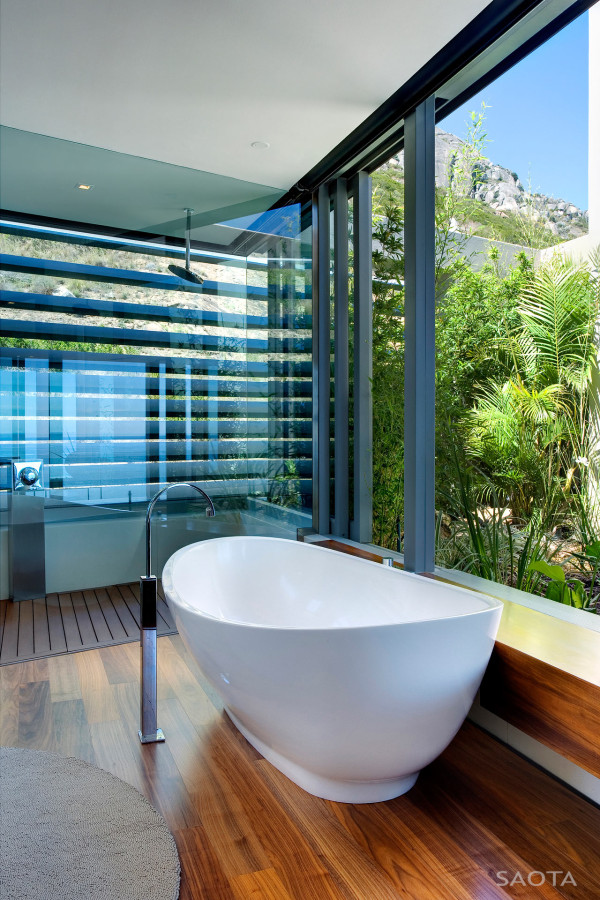 Photos by Adam Letch.