Herman Miller Brings Back 8 Archival Alexander Girard Originals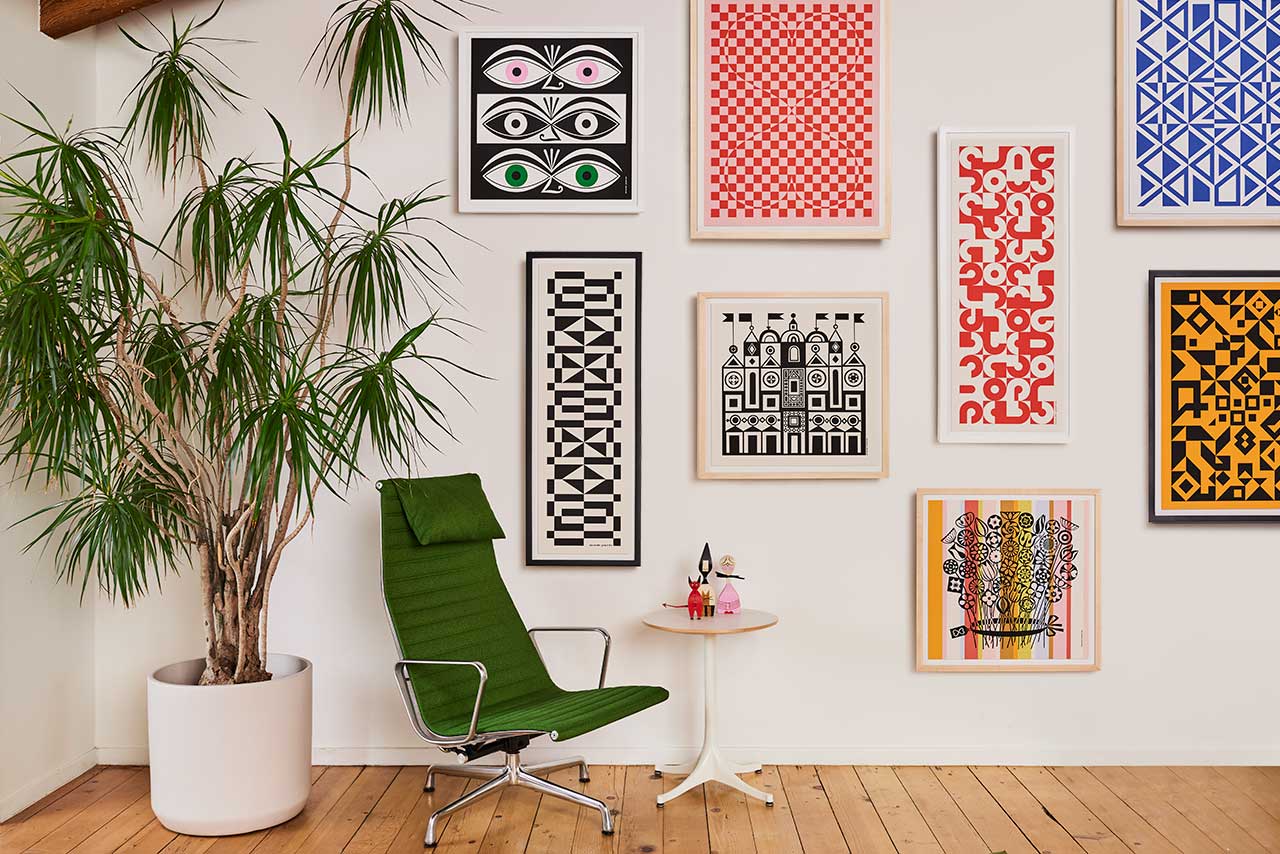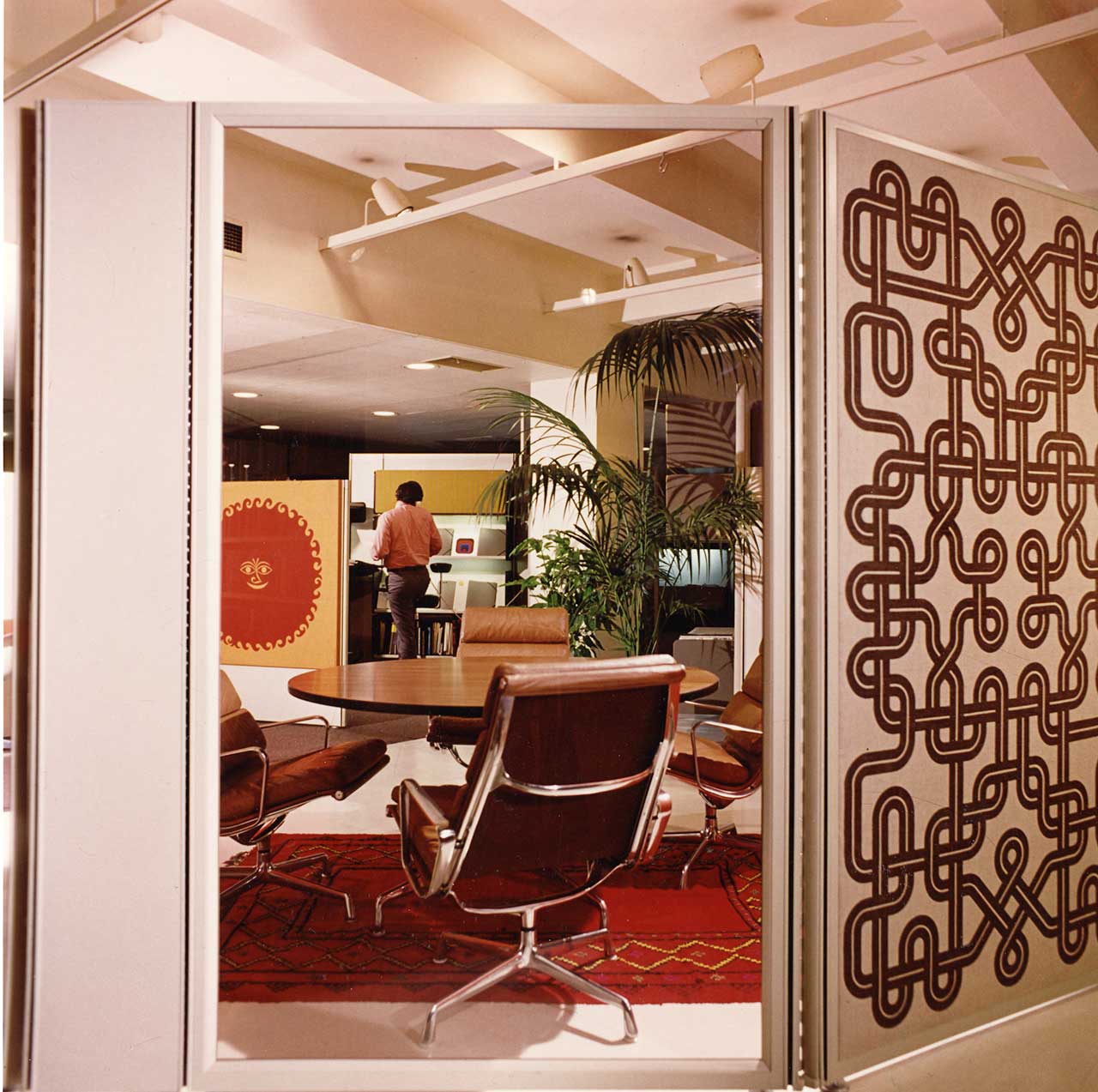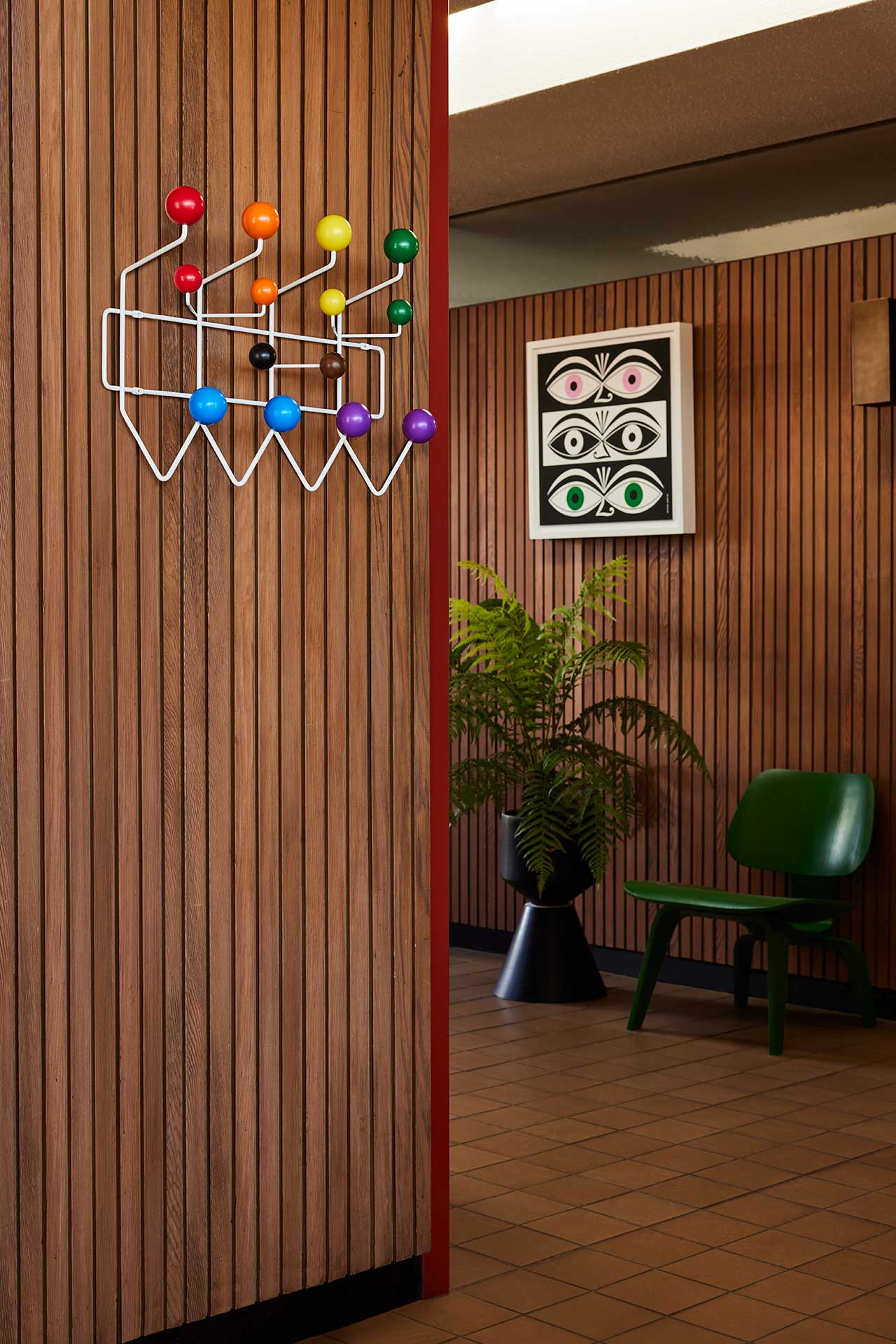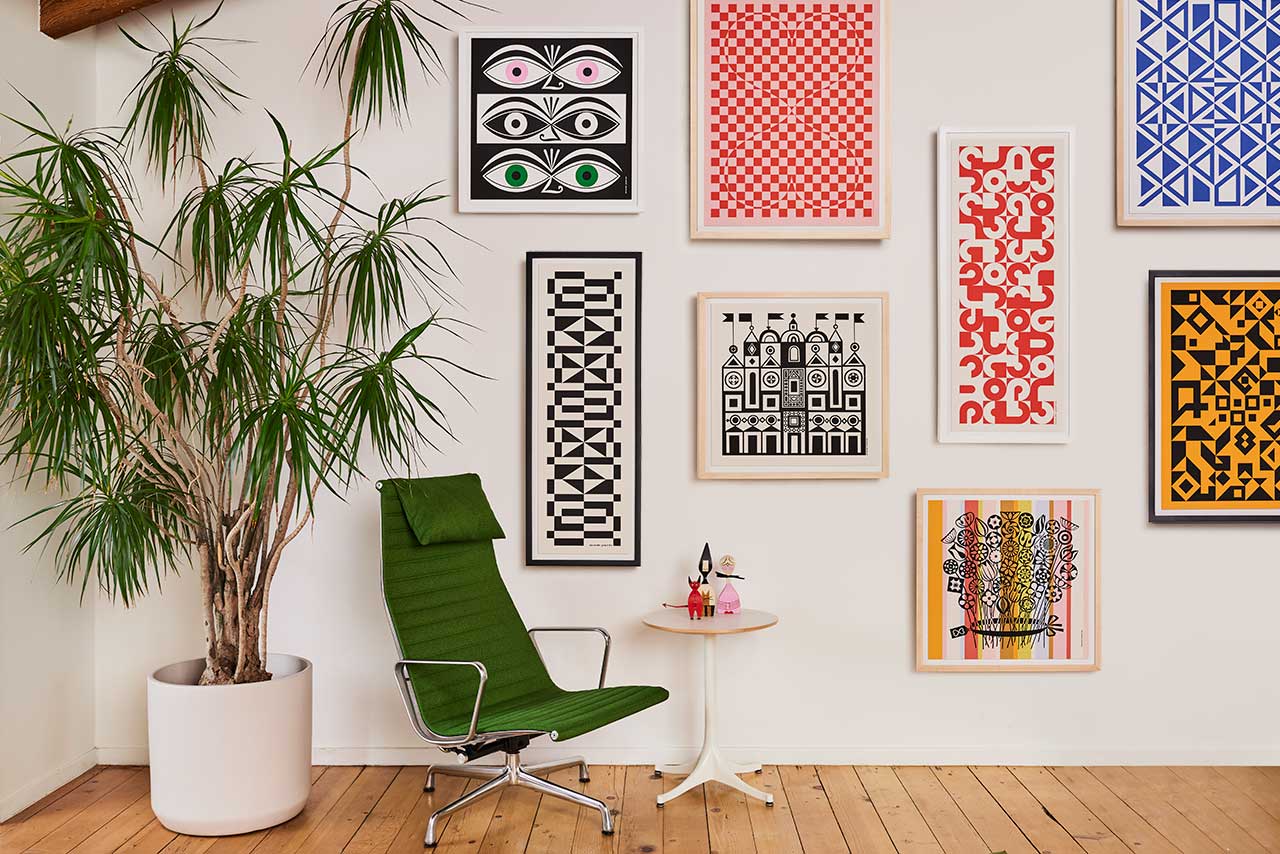 Herman Miller Brings Back 8 Archival Alexander Girard Originals
1/14 Photos
2/14 Photos
3/14 Photos
4/14 Photos
5/14 Photos
6/14 Photos
7/14 Photos
8/14 Photos
9/14 Photos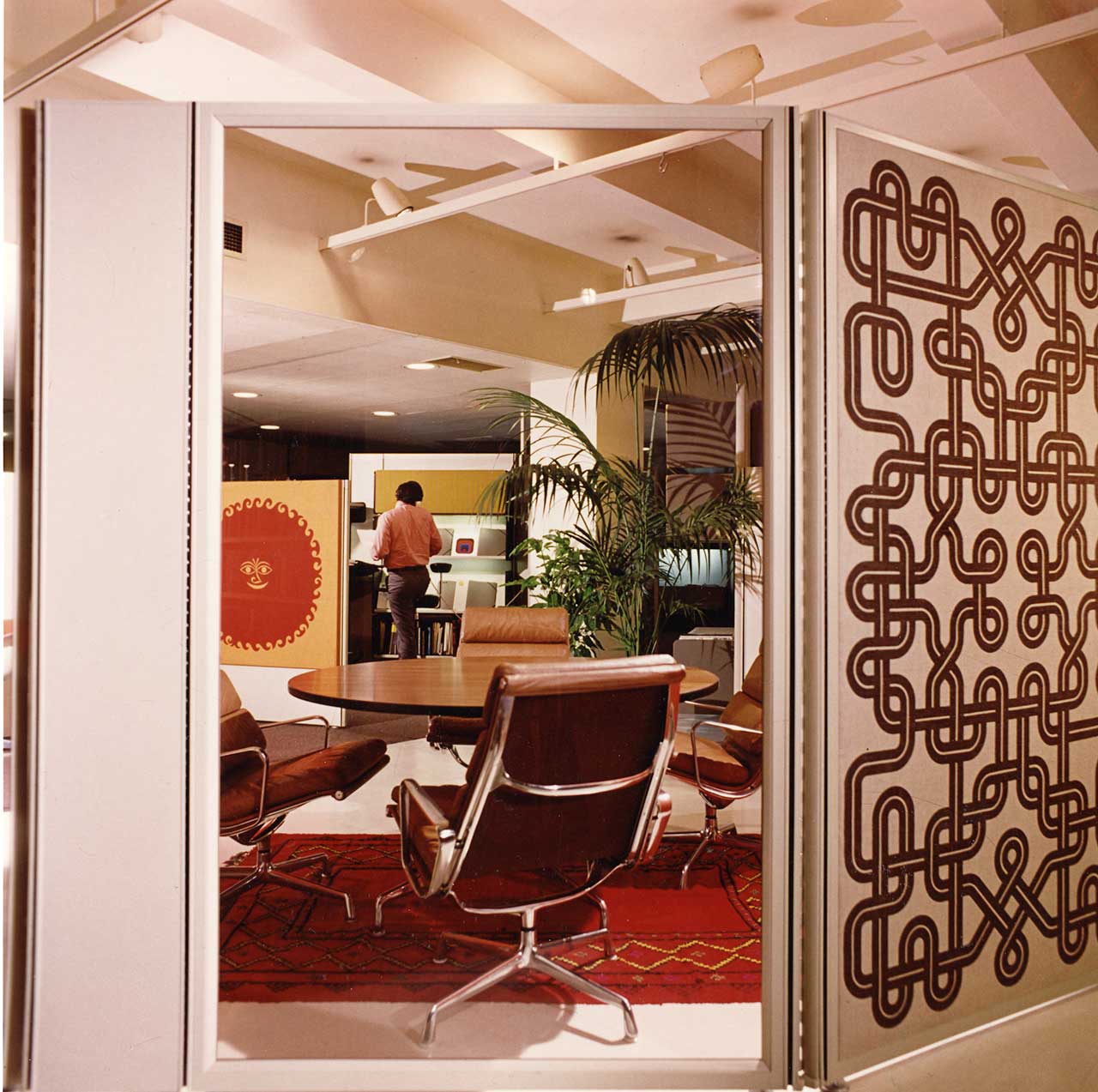 10/14 Photos
11/14 Photos
12/14 Photos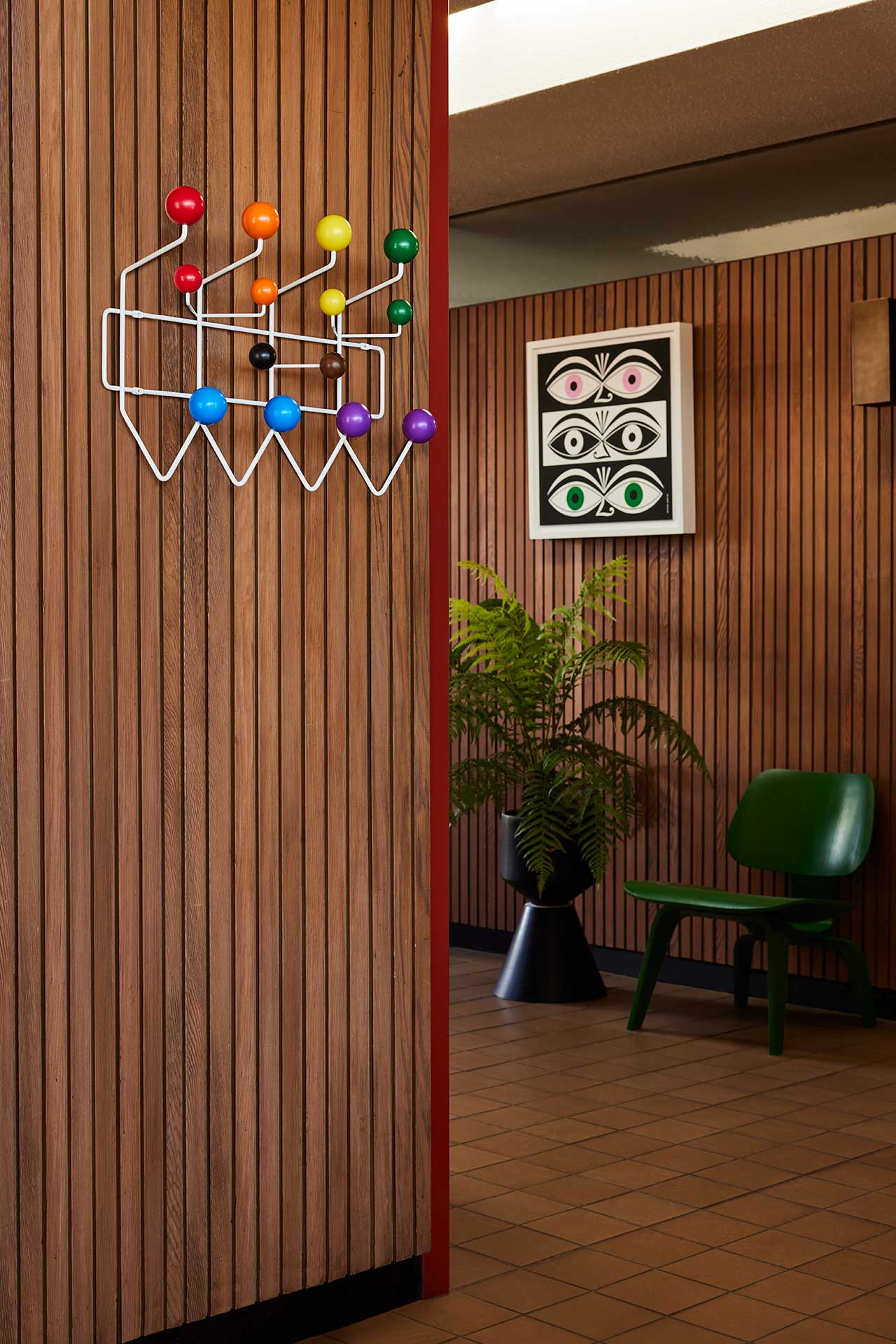 13/14 Photos
14/14 Photos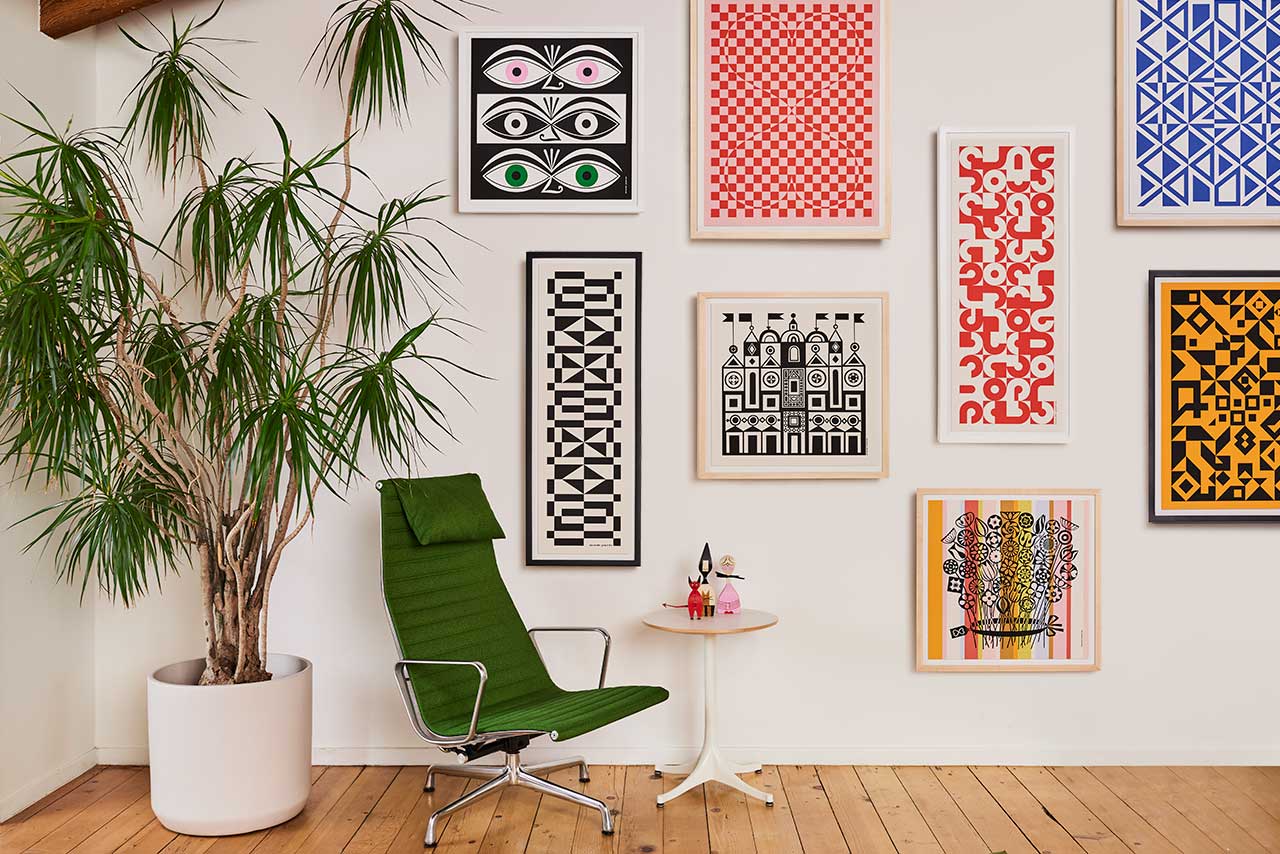 Once again, legendary design brand Herman Miller is opening up the vault to bring back some of their most iconic archival materials. Last time they released 15 prints featuring their product ads and brand nostalgia originally produced between 1949 and 1979. This go round, they're reintroducing eight archival originals by Alexander Girard. Starting today, you can now bring a piece of Girard home with Herman Miller's release of eight posters that includes some of his more recognizable designs, like Bouquet, Palace, Double Heart, and Eyes.
Girard's name is always going to come up when discussing mid-century art, when his legendary designs landed on upholstery, wallpaper, restaurant interiors, airline branding, office panels – you name it. He spent 20 years in Herman Miller's textile division starting in 1952 and during that time he produced over 300 textiles, objects, and furniture. One such notable design is his Environmental Enrichment Panels, an idea that feels just as modern in present time where they could easily work in today's open office plans. "When the Environmental Enrichment Panels launched in 1972, there were 39 unique designs printed on textile that were offered in various sizes. They were meant to be incorporated into Herman Miller's Action Office 2 System to inject color and levity to the workplace," says Amy Auscherman, Director, Archives and Brand Heritage at MillerKnoll, "With this program, we were able to use the poster as a medium for these joyful designs that are perfectly suited for the home."
While most textile designers have always leaned towards practical and toned down to appeal to the masses, Girard carved his own path with an array of beloved designs. "As evidenced from the Girard Wing at the Museum of International Folk Art (truly his gesamkunstwerk) Girard drew inspiration from every corner of the world. I think incorporating multiple ideas and perspectives has rendered his work relevant and enjoyable to people across generations," reflects Auscherman.
With so many to choose from, Herman Miller had the daunting task of narrowing down the release options, for which they selected eight designs. Auscherman shares, "I'm thrilled about this offer of geometric, architectural, and pictorial graphics by Girard, who worked across styles and mediums. No matter your taste or style, there is something for everyone in this release." The collection includes Bouquet, Palace, Double Heart, Eyes, Circle Sections, Geometric C, Geometric D, and Geometric E.
Curious to know what design Amy Auscherman would pick if she had to choose? "I have always been a fan of the Geometric designs, so I'm hoping to find a home for C, D, and E in my own home!"
Framed posters are available for purchase online at Herman Miller and Design Within Reach, as well as retail locations, beginning at $525. Unframed versions are available at select stores starting at $195.
This post contains affiliate links, so if you make a purchase from an affiliate link, we earn a commission. Thanks for supporting Design Milk!