Herman Miller Reimagines the Aeron Chair Using Ocean-Bound Plastic
Herman Miller Reimagines the Aeron Chair Using Ocean-Bound Plastic
1/22 Photos
2/22 Photos
3/22 Photos
4/22 Photos
5/22 Photos
6/22 Photos
7/22 Photos
8/22 Photos
9/22 Photos
10/22 Photos
11/22 Photos
12/22 Photos
13/22 Photos
14/22 Photos
15/22 Photos
16/22 Photos
17/22 Photos
18/22 Photos
19/22 Photos
20/22 Photos
21/22 Photos
22/22 Photos
The iconic Aeron Chair has been a staple for global design brand Herman Miller and offices everywhere for nearly 30 years with over 8 million sold. The award-winning task chair was designed by Bill Stumpf and Don Chadwick in 1994 (and remastered in 2016) revolutionizing comfort, ergonomics, and material innovation. Moving forward, Herman Miller continues their sustainability commitment to use 50% recycled content in all of their materials by 2030. They're starting with the re-engineered Aeron collection containing ocean-bound plastic, including a new color – Onyx Ultra Matte – which contains up to 2.5 pounds of plastic waste, thereby saving over 150 tons of plastic from ending up in the ocean every year. That equals approximately 15 million single-use plastic water bottles!
"Every year, an estimated eight million tons of plastic enter the ocean. This is roughly equivalent to dumping a garbage truck full of plastic into the ocean every minute," said Gabe Wing, Herman Miller's Director of Sustainability. "We joined NextWave to play an active role in taking on the ocean plastic problem and cast a wide net for opportunities to incorporate ocean-bound plastic across our global operations. We're proud of the progress we've already made with packaging and textiles and are eager to continue doing our part in preventing harmful plastic from reaching our oceans by adding it to the iconic Aeron Chair."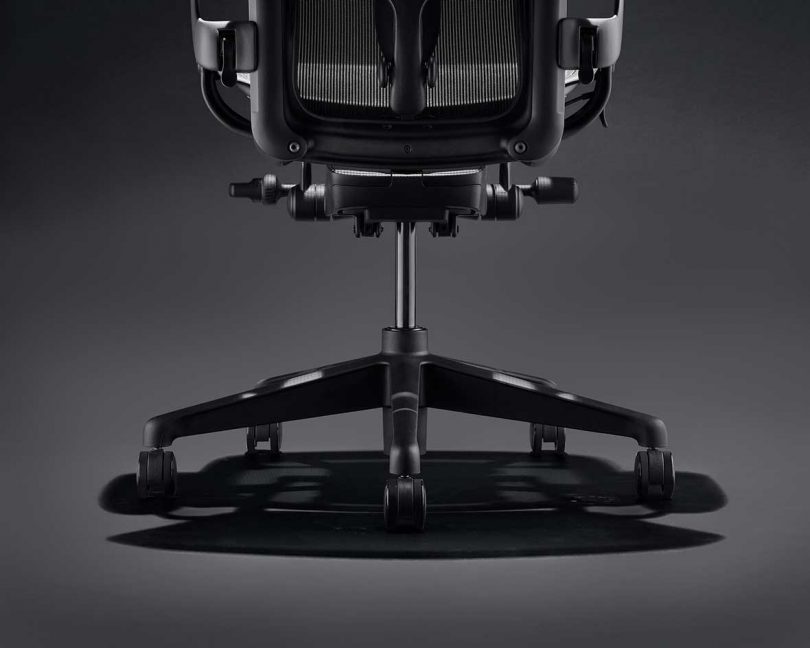 By utilizing ocean-bound plastic to produce their products and packaging, Herman Miller estimates that about 400,000 milk jugs or 23 million plastic bottles will be saved and recycled annually instead of polluting the ocean.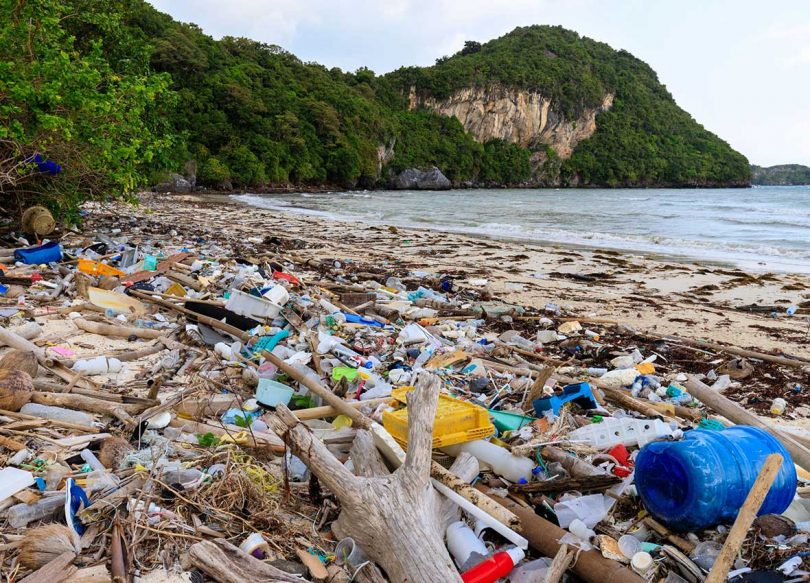 Herman Miller is sourcing plastic for the Aeron Chairs from India and Indonesia, helping to create a supply chain for this material. By working in these areas, the brand, and other members of NextWave, are making an economic and social impact by creating jobs for people in the area for collecting the mismanaged waste. "We're doing more than making an environmental impact," says Bob Teasley, Director of Supply Management at Herman Miller. "By working with coastal communities around the world to harvest ocean-bound plastic, we're increasing demand, creating jobs, and boosting economies."
Suppliers hire local pickers to collect plastic waste that piles up in beachside cities. After collection, the plastic is ground, washed, and turned into pellets that are sold to manufacturers that test and re-engineer the plastic so it can be turned into products.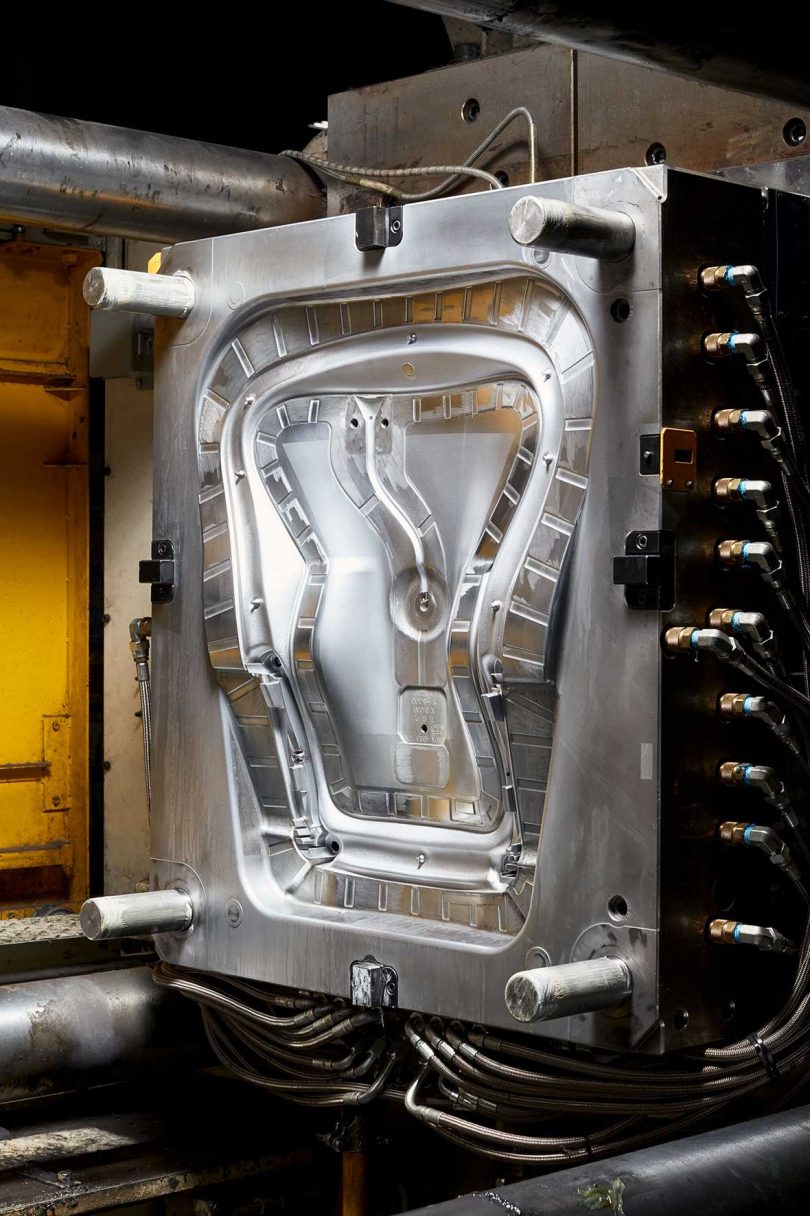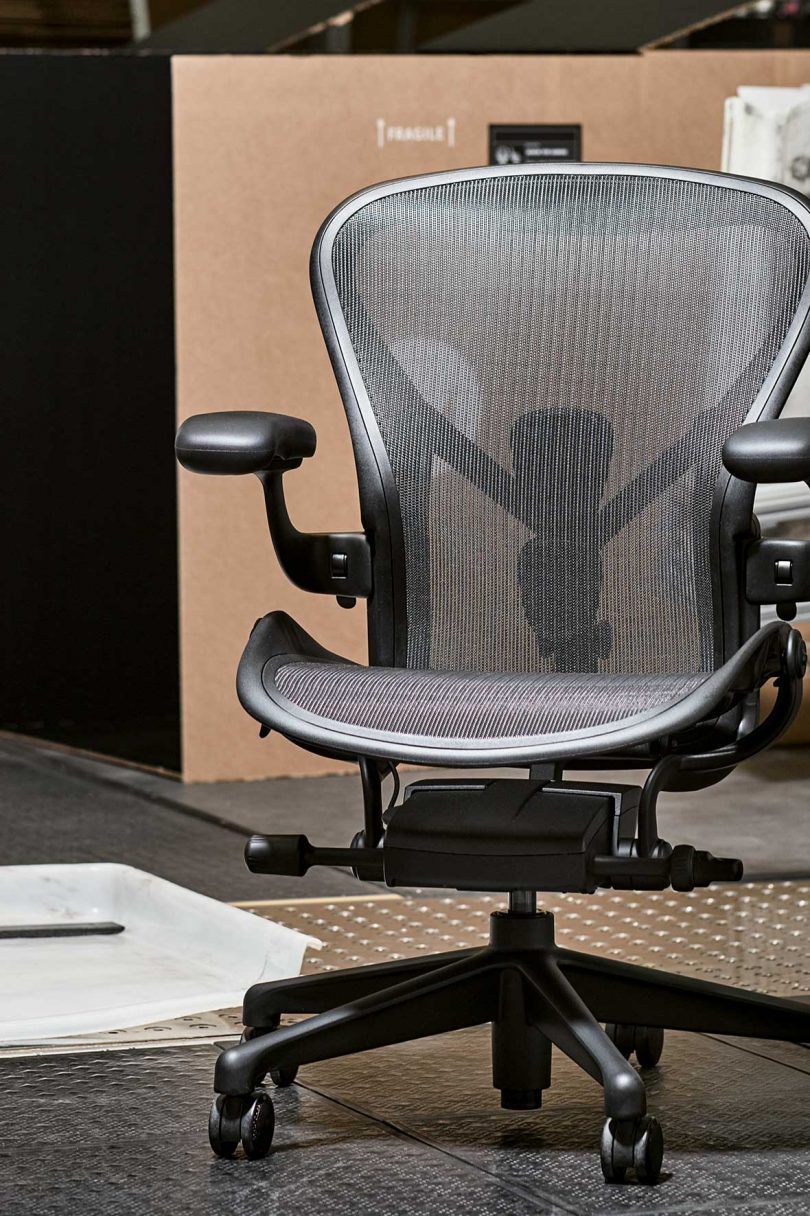 Depending on the configuration of each Aeron, the ocean-bound plastic can be found in the frame and tilt covers, weighing between 0.5 and 2.5 pounds, equalling 23 to 114 plastic water bottles, with the new Onyx Ultra Matte colorway at the high end.
For more information or to order an Aeron Chair, including the new colorway, visit hermanmiller.com.