The Hideaway Home Theater: C Seed M1 Foldable 165-Inch MicroLED TV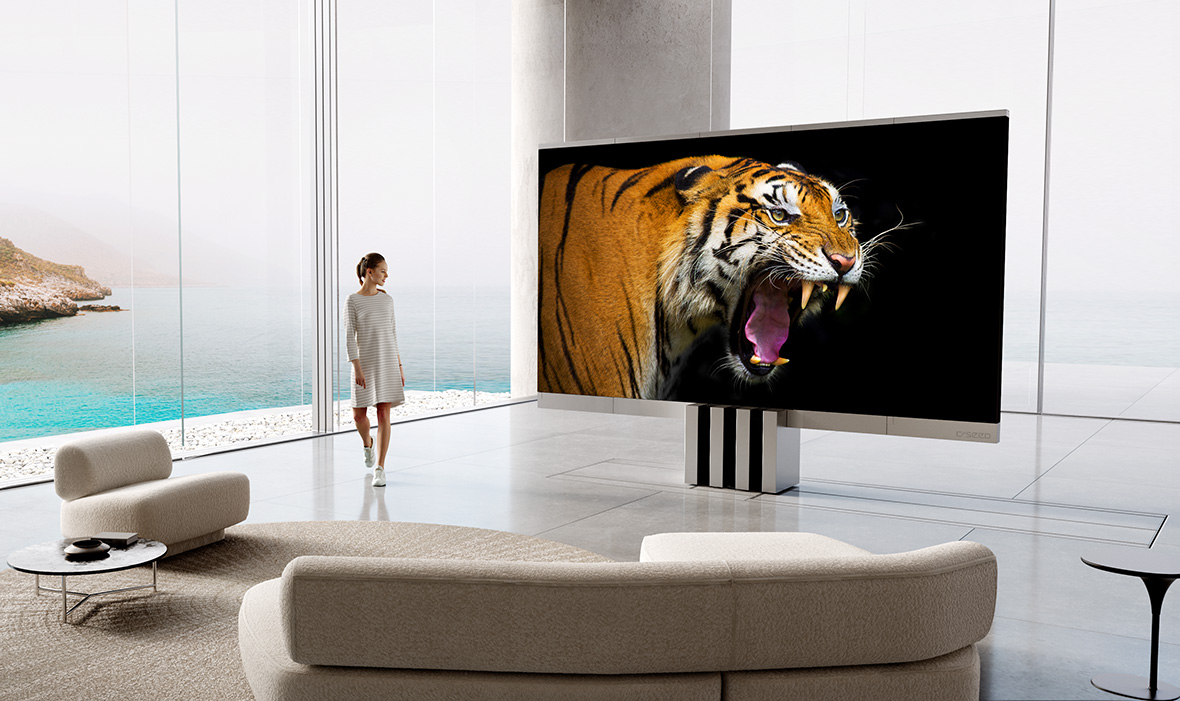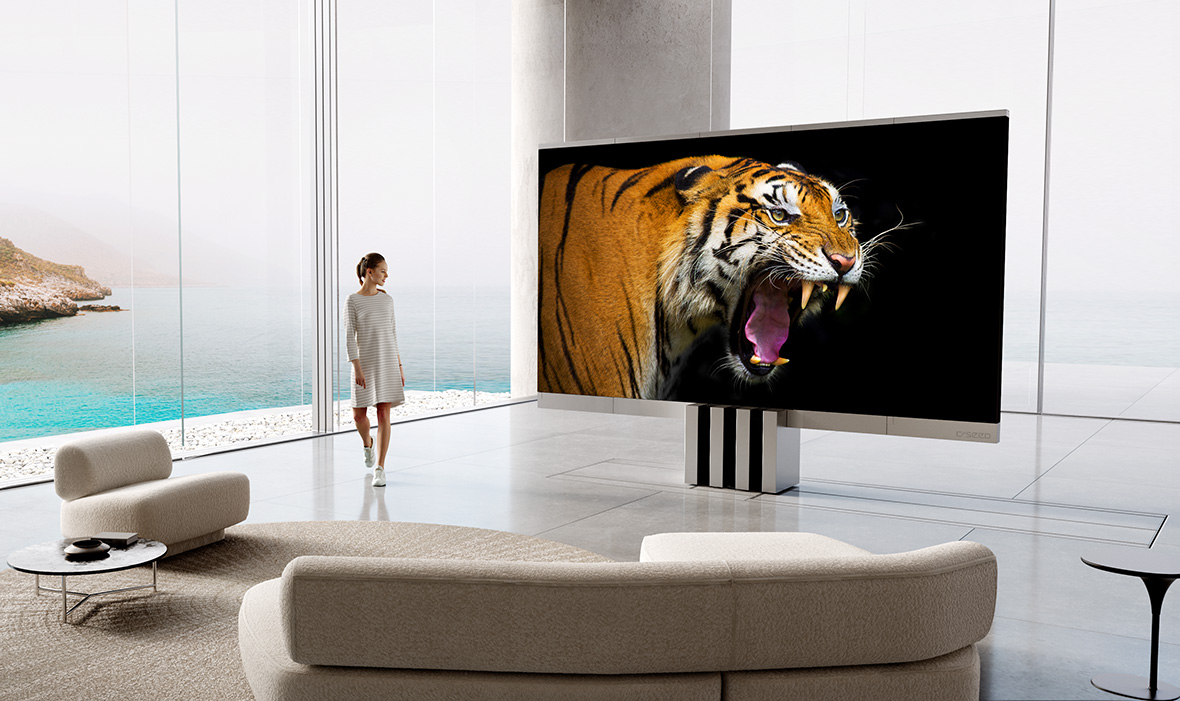 The Hideaway Home Theater: C Seed M1 Foldable 165-Inch MicroLED TV
1/5 Photos
2/5 Photos
3/5 Photos
4/5 Photos
5/5 Photos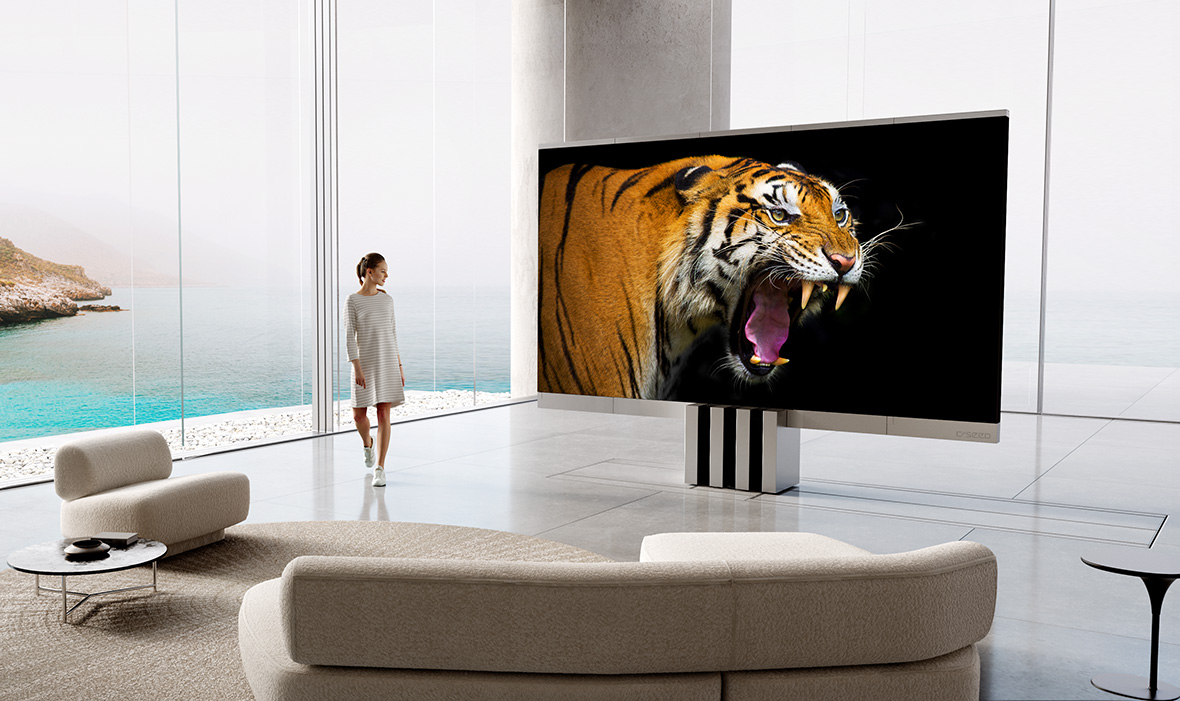 C Seed calls their M1 television the "the world's first foldable 165-inch microLED TV, and we don't doubt it. While we've seen impressive strides in the OLED category, with LG's OLED R rollable television the most exciting, it pales in size to the enormous 165-inch 4K screen designed to fold up and completely disappear into the floor, making it an extraordinary technological and engineering feat of, "now you see it, now you don't."
The C SEED M1's largest 165-inch model is obviously the most imposing and jaw-dropping, but C Seed will also offer it in more "modest," 103-inch and 137-inch versions, in the option of Silver, Gold, Black, and Titanium finishes to complement a range of interiors, with the bonus of an integrated 2.1 soundbar audio system to keep the streamlined design intact (with the option for an external audio 9.2 system set-up).
The M1's fold-away design is made possible with the use of aviation-grade aluminum alloy "wings" paired with 4k MicroLED technology, rendering images with the deep blacks in 4K detail and rated for 100,000 hours of viewing. In addition to on-board HDR Plus (High Dynamic Range), C SEED´s Adaptive Gap Calibration Technology (AGC) renders borders between the display's five individual sections as one seamless and continuous plane when unfolded. Watch the movement and mechanism below:
C SEED Managing Partner, Alexander Swatek describes the M1 system as a response to big wall-mounted TV screens that inhabit spaces as an  "anachronism in modern interior design." That might be a bit of hyperbole, but few will deny the M1 isn't a dramatic, immersive and technologically impressive alternative to the standard television or even projection-based home theater solution.