Designers Rafa Muñoz and Víctor Mollá of Cuartopensante Arquitectura Interior in Valencia, Spain have designed a futuristic and womb-like office space for Hidrosalud Headquarters Offices, a water treatment company also located in Valencia. The minimalist, sinuous, and very blue design was inspired, fittingly, by the nature of water itself.
The space is comprises customer service, management and sales offices, in addition to a showroom. The curvaceous furnishings , such as the rounded, monolithic desks and extra long conference room table, were created out of a heat-formed acrylic stone that can be manipulated in such a way that leaves no visible joints. It seems like it would feel as though you were working in an underwater aquarium. Soothing, if not the teensiest bit eerie.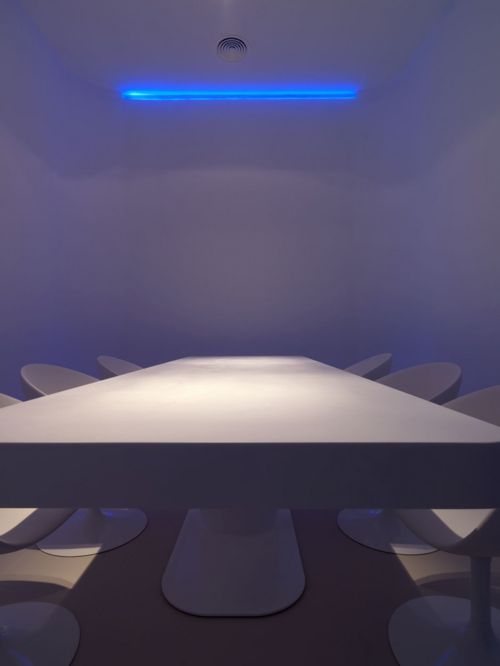 Photos by Xavier Molla.