Inspired by famed high-wire walker, Philippe Petit, Brooklyn-based Turkish designer Rona Binay created High Blocks, a set of block cubes with patterns that line up in some way, always making a visual connection from block-to-block.
As Binay says…
This dichotomy brings the childhood and the risks a person has to take during their life together.
18 oversized cubes make up the set where each block has line patterns notched into the wood, which are painted neon yellow.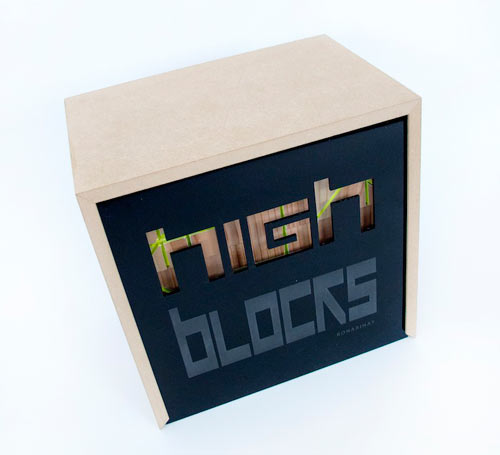 Design From Around The Web