Designers Mark Fekete and Viviana de Loera, owners of design studio MARK + VIVI, renovated their own 1,100-square-foot row house in Montreal's Pointe-Sante-Charles neighborhood. The project, named Grand Trunk, took the original 1880 house and gave it a redesign that's slightly whimsical with an industrial vibe.
The residence, which also serves as their design studio, falls in line with their previous work where they focus on sustainability by using construction waste in the new design. Instead of shipping the demolished framing and floor boards off to the landfill, they used them for furniture, cabinets, and countertops upping the industrial feel.
For additional support of the existing wood frame structure, they added exposed steel columns and beams and painted them white.
While the project was intended to modernize the classic Canadian row house, they also wanted to retain some of the character while adding a sense of playfulness.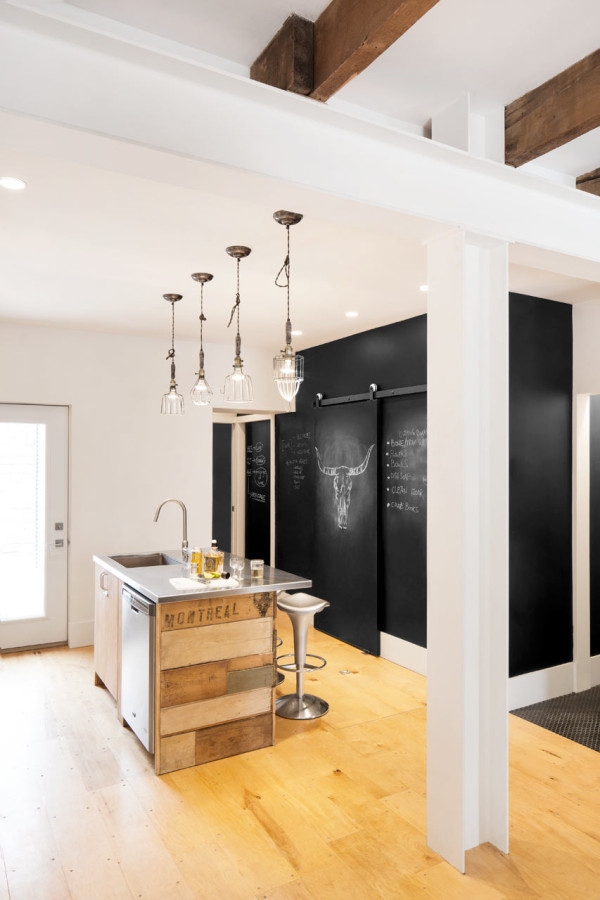 Vintage enamel signs found during the demo process were integrated into the new design's decor.
Photos by Adrien Williams, courtesy of v2com.

Design From Around The Web