It's not quite beach weather yet where I'm from (our area is experiencing a bout of June gloom currently, no sunny skies in sight) but that doesn't mean I can't prepare for when those glorious sunshine rays come through. Instead of one of my usual options (read: ugly but "it'll do" towels from the discount section of my local department stores), I definitely want one of these beach towel options instead from Society6: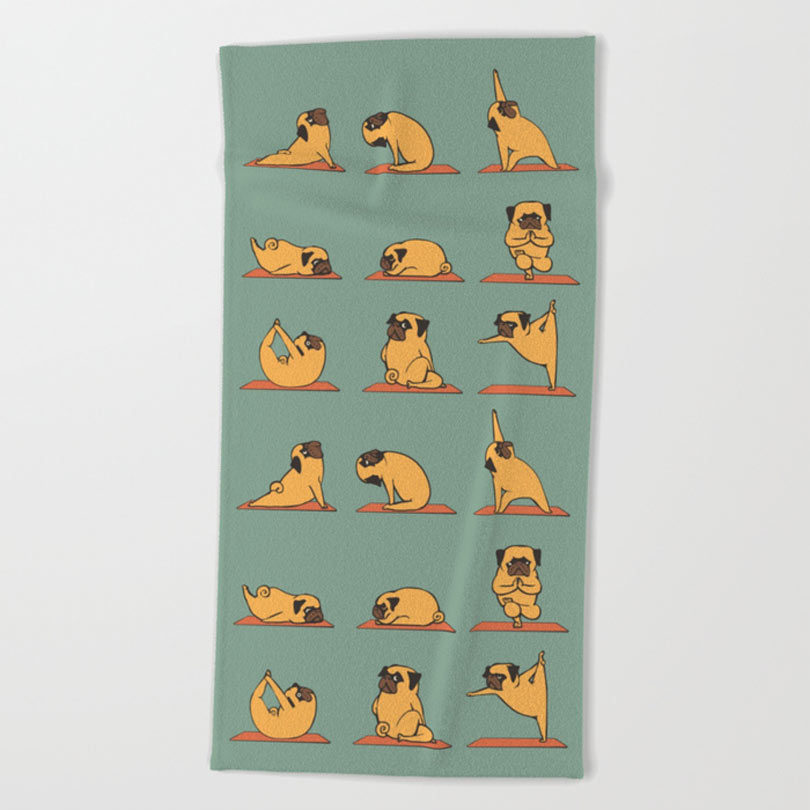 Pug Yoga beach towel by Huebucket
Greenery Mix beach towel by Cafelab
Agave geometrics beach towel by Gale Switzer
Green and Blue Symmetry beach towel by Michael Schauer
Eternity Pools beach towel by Laura Pina
Abstract Painting No. 10 beach towel by Metron
the pink stencil beach towel by Magdalla Del Fresto
Spark beach towel by Danny Ivan
grey and colored stripes beach towel by Matthias Hennig
In an ongoing effort to support independent artists from around the world, Design Milk is proud to partner with Society6 to offer The Design Milk Dairy, a special collection of Society6 artists' work curated by Design Milk and our readers. Proceeds from The Design Milk Dairy help us bring Design Milk to you every day.

Design From Around The Web