I'm starting to get device overload: aren't you? A device that does this, one that does that and before you know it, you're surrounded by tons of devices that don't talk to each other and only perform one or two tasks. Well, that might be about to change… HIVE is a new technology for your home that's kind of like a brain. It allows you to easily connect to and control your lights, locks, electronics, appliances, and any other smart devices from a single place.
Designed by the amazing design team behind Enlisted, the same guys responsible for the incredible modular wall system Urbio, the Hive Hub is not only the one-stop home security system that also entertains, keeps you warm and cool, but it also connects to other devices and programs, making it perhaps one of the most compatible and multi-tasking products (almost) on the market.
Using a mobile app for control, Hive's product range consists of a Hub unit and companion units, such as the Hive speakers for both audio and security alerts. The face plates of the Hive speaker units are interchangeable so as they add new designs and colors, you can change them up with your mood or decor. Super cool!
Hive promises plug and play technology, so it's almost like set it and forget it – my favorite kind of technology!
In terms of security, you can monitor and control your home from anywhere using the mobile app by arming your home with motion sensors, video cameras and it's essentially the same as other security systems in terms of its features: 24/7 professional monitoring, backup power supply, and backup cell service help BUT no contracts!
For entertainment, the unit is compatible with many of today's connectivity standards including Z-wave, Zigbee, Wi-Fi, Bluetooth, Honeywell, and 2gig, plus you can play your music on it from Pandora, Spotify, Rdio, YouTube, pretty much whatever. Built-in two-way voice controls allow you to speak to professional customer service reps in the event you need help, like when you're cold you can just say: "Home, turn the heater to 70!"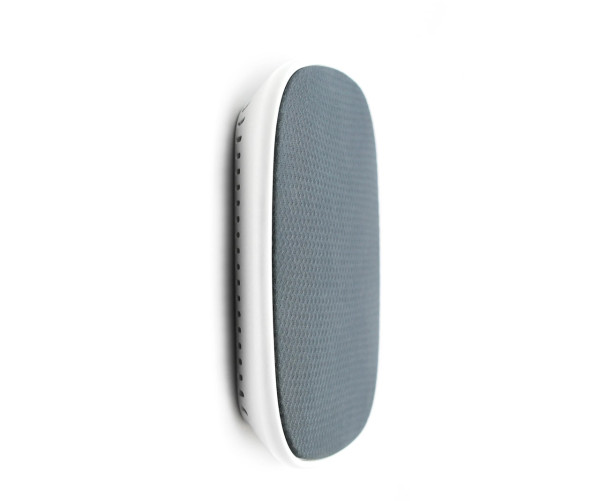 Sign up to get notified here or back them on Kickstarter.
Launched yesterday on Kickstarter, Hive is ready to launch and you can help make it happen. What I really love about Hive is its Founders' focus on blurring the line between customer and customer through profit-sharing, rewarding and community. Their Kickstarter encourages this, too and they're offering special rewards for spreading the word. You can join here and be a part of their growing community and even earn some cash with their rewards program. Find out more.