Planning a New Year's Eve bash? Check this out…
Nothing kills a festive mood like an unsightly garbage can, or so lamented a party-throwing designer and his wife. Hobnob Pop-up Party Bins are the result. The bins are easy to assemble, smart-looking solutions for the large volume of trash that accumulates during a party. They have a 30-gallon capacity, more than double that of standard kitchen cans, but better yet, they're flat packed and pop open without fuss. The cardboard construction is made from recycled content in California, and they are 100% recyclable. You now have one less excuse for not entertaining.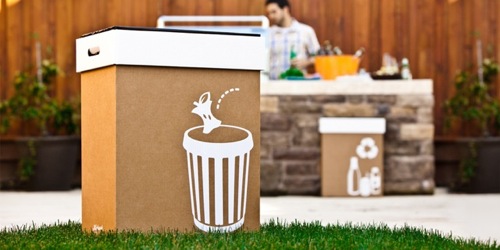 Photos by Edmond Ley Photography.