This 3700-square-foot home in Los Angeles' Silverlake neighborhood got a major renovation by Matthew Finlason Design. The one million dollar property now has a projected value of 1.6+ million after the remodel proving a design job well done. They began on the exterior by raising the parapet wall and covering it with wood to soften the new look.
For the interior, they used white oak for the hardwood floors, keeping them light as not to distract from the tall ceilings.
The space feels like a gallery loft with its white walls, tall ceilings and glass skylights that fill the home with light.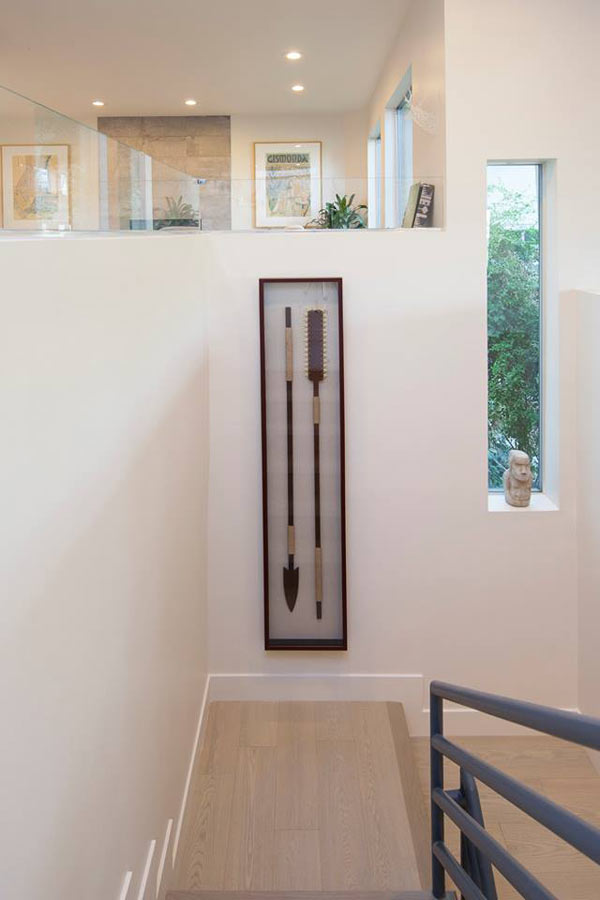 They brought in some vintage and industrial elements to bring some balance to the contemporary style of the home. They even used a full slab from a redwood tree to extend the kitchen counter, giving them a place to eat.
The materials and details are kept simple, because let's face it, nobody wants to detract from that amazing view.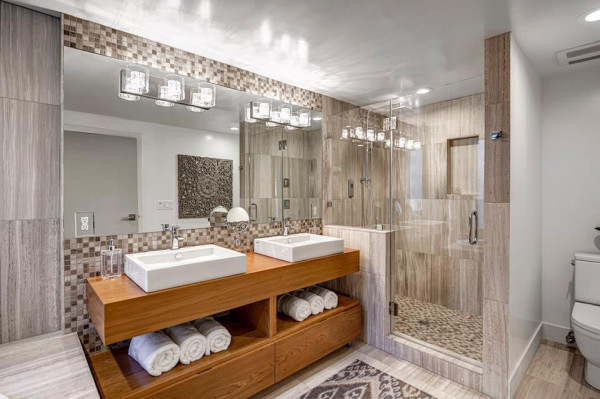 In all of the bathrooms, they went with floating cherry cabinets that bring a zen feel to the space.
If you want your mind blown, take a look at the before photos here.
Photos by Benjamin Ariff.