Industrial designer Tom Bendkovski, of Tomski Design, created a series of furniture for his final project at H.I.T. (Holon Institute of Technology in Israel) in the industrial design program. The collection, called Hosting Hounds, incorporates the visual and behavioral features of our canine friends. The dog-inspired furniture consists of a chair, coffee table, and stool, each with their own subtle doggy traits.
Elbi&Silvi are the parents of the bunch. The chair appears to have one parent loving the other parent, you know, as dogs do. You get the picture…
Kashi, a child dog, is a stool with a cushion held on with a dog collar.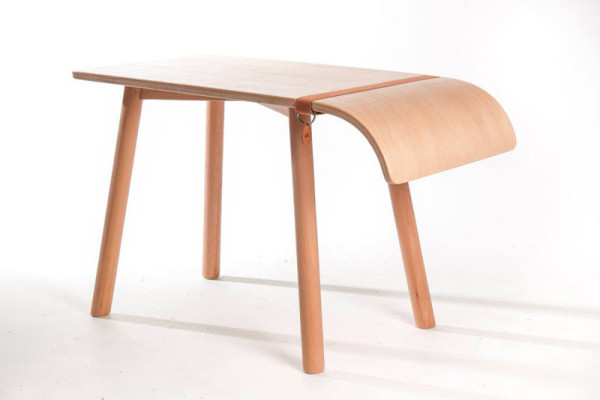 Then there's Carl, who's the coffee table of the bunch. Maybe Carl has been bad because he appears to be holding his head down.