House in Chigasaki is a minimalist residence located in Kanagawa, Japan, designed by LEVEL Architects. The monolith structure features a cantilevered volume overhanging the main entrance, which also serves as a roof covering for the residents' cars. The exterior consists of dark rectilinear volumes that have no windows facing the street.
The first floor contains the living areas including the inner terrace, living room, kitchen, and dining room. The spaces are all adjacent to the Japanese-style room, with the living space slightly elevated in order to separate itself from the rest of the programs without the use of partitions or walls. In addition, the kitchen features double-height ceilings, further providing visual separation.
The upper level contains the bedroom spaces, with a small office area next to the staircase overlooking the kitchen below. The bathroom features sliding glazed doors that lead to a small internal balcony. A second set of stairs lead to the rooftop, allowing residents to take in the view of Mount Fuji.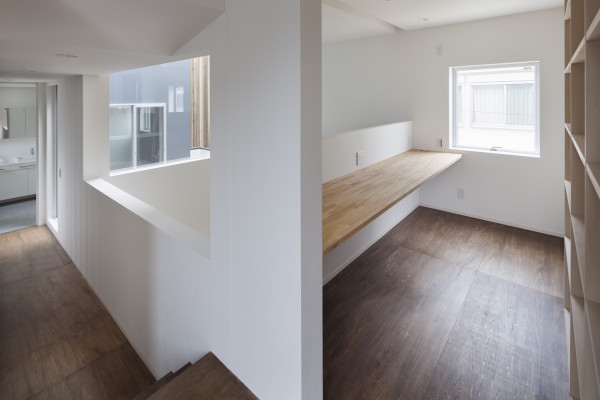 Design From Around The Web