Seattle-based firm FINNE Architects designed the Deschutes House on a narrow lot that faces Bend, Oregon's Deschutes River. The design had to include preserving a stone ledge that was close to the water by building the main deck to hover a few inches above it. To maximize the enjoyment of watching the water crafts going by, all of the major spaces in the house open up towards the water.
The exterior is clad in both tightly space Western red cedar that's stained a natural wood color and corrugated metal siding, creating the perfect contrast of warm tones and cold metals.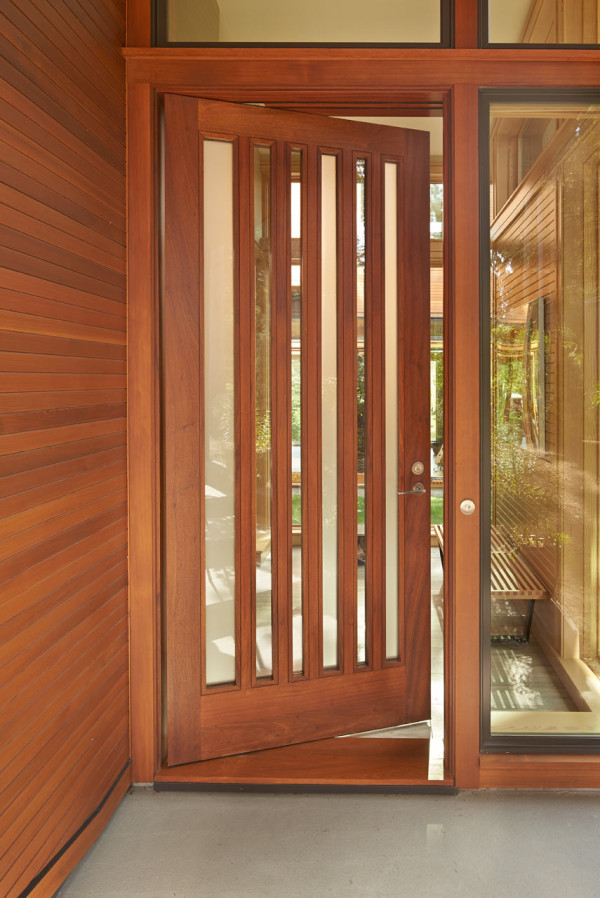 The main living area is open and features two suspended pieces made up of curvy wooden slats that mimic an abstract river landscape. On both sides of the living space, there are 8′ x 8′ sliding glass panels that open out to the river on one side and the courtyard on the other.
The kitchen island has a suspended glass cabinet that's outfitted with LED lighting adding a new spin on traditional islands.
The open staircase is made of steel, glass, and wood giving it a sculptural look.
A freestanding tub in the master bathroom will make you feel like you're floating above the river.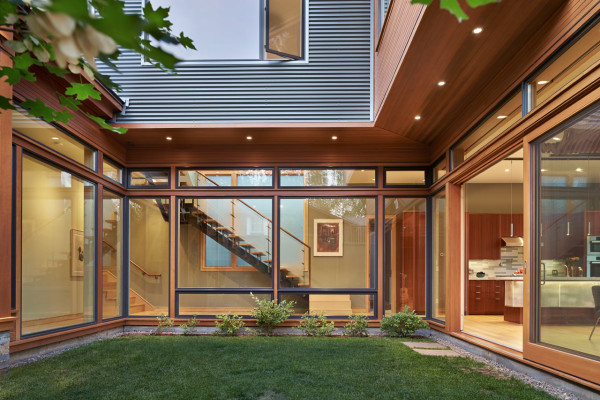 Photos by Benjamin Benschneider.