Now this is a new way to think about design when it comes to building a house. VMCF Atelier designed this house to be seen in aerial and satellite photos, making it a topographic landmark in the area. The Connection House for Google Maps (yes, that's its name), is located on the edge of a woodland area near Novara, Italy, and to make it stand out, the roof is covered in different colored, corrugated metal sheets. The colors on the roof reflect the crops and pads fields that surround the house.
The house itself is made up of two trapezoidal buildings that stand at two different heights, that are connected making it form three open spaces. A courtyard is formed between the two buildings which increases the southward-facing exterior and accumulating more clean energy.
The different uses of the house are separated for daytime and nighttime living, with the bedrooms all being on one level.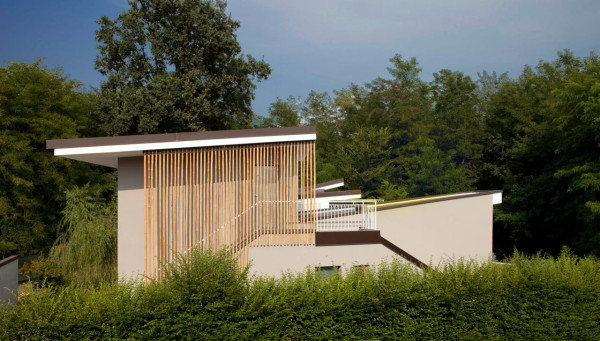 A bamboo screen disguises the staircase that leads to the upper floor and roof and adds a softer layer against the hard lines of the exterior.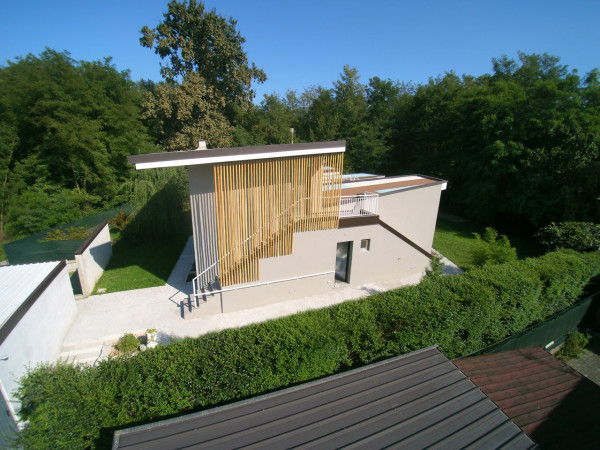 Photos by Alessandro Belgiojoso and Francesco Clemente.