Located on the Scarborough Bluffs on the shoreline of Lake Ontario in Toronto, Canada, this house was built on the same foundation of the owner's childhood home. The house, designed by Taylor Smyth Architects, features clean, modern lines that fit well within the mature landscape that closely surrounds it. Local limestone covers the recessed walls on the front of the house and is carried on throughout the inside, bringing the outside in.
The second story houses the master bedroom, which cantilevers above the dining room and passes through the back wall with a veranda. The back of the house is a wall of glass two stories tall that optimizes the view of the lake.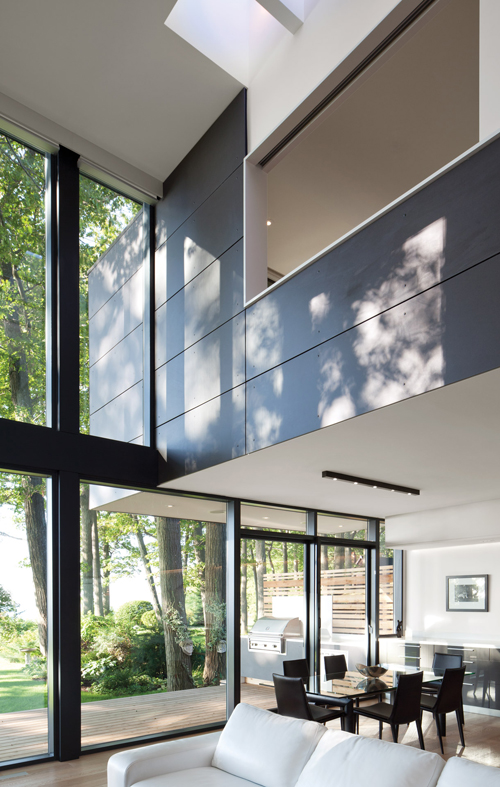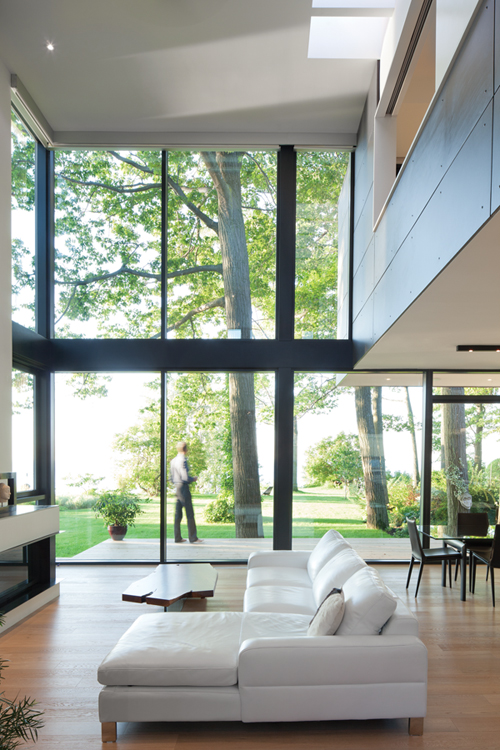 Photos by Ben Rahn/A-Frame Inc.