How Much Function Can Be Added to a 462-Square-Foot Apartment?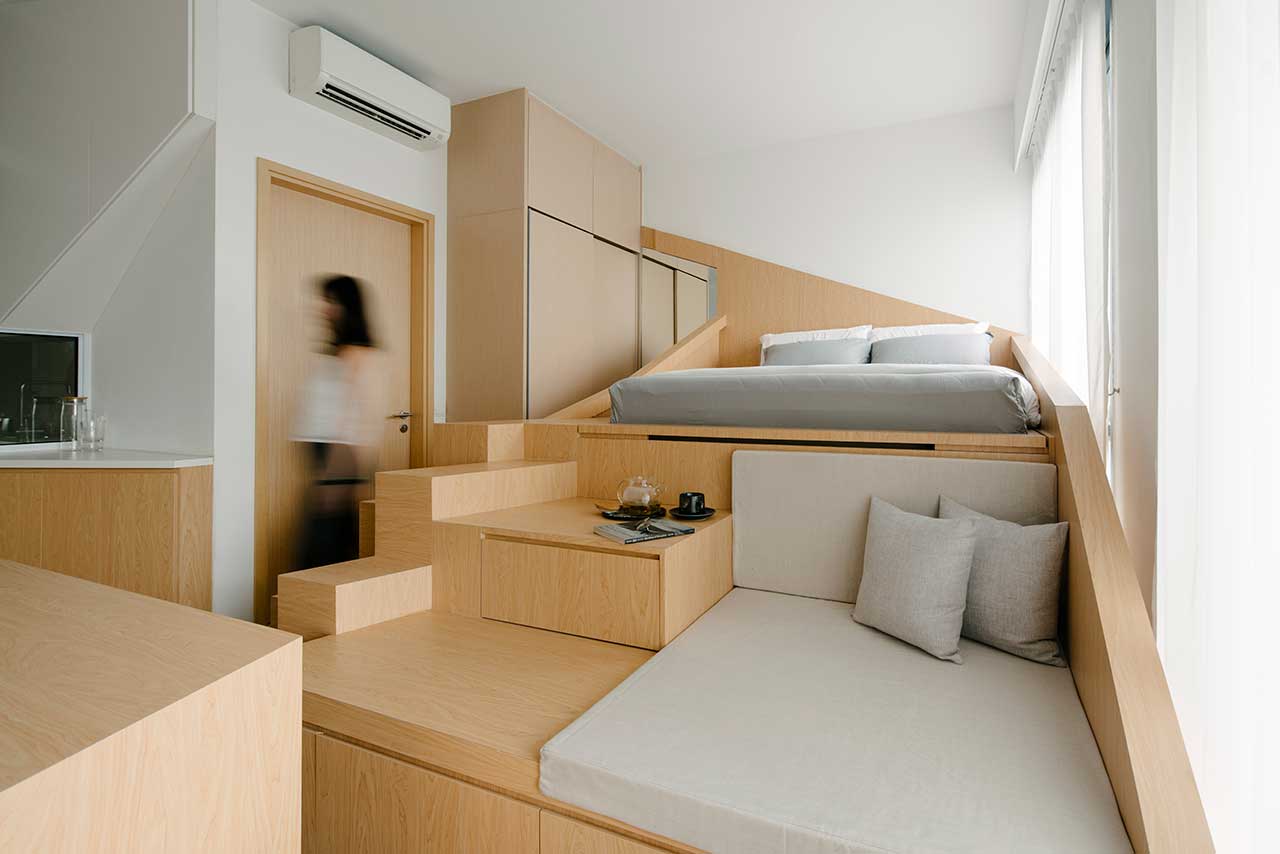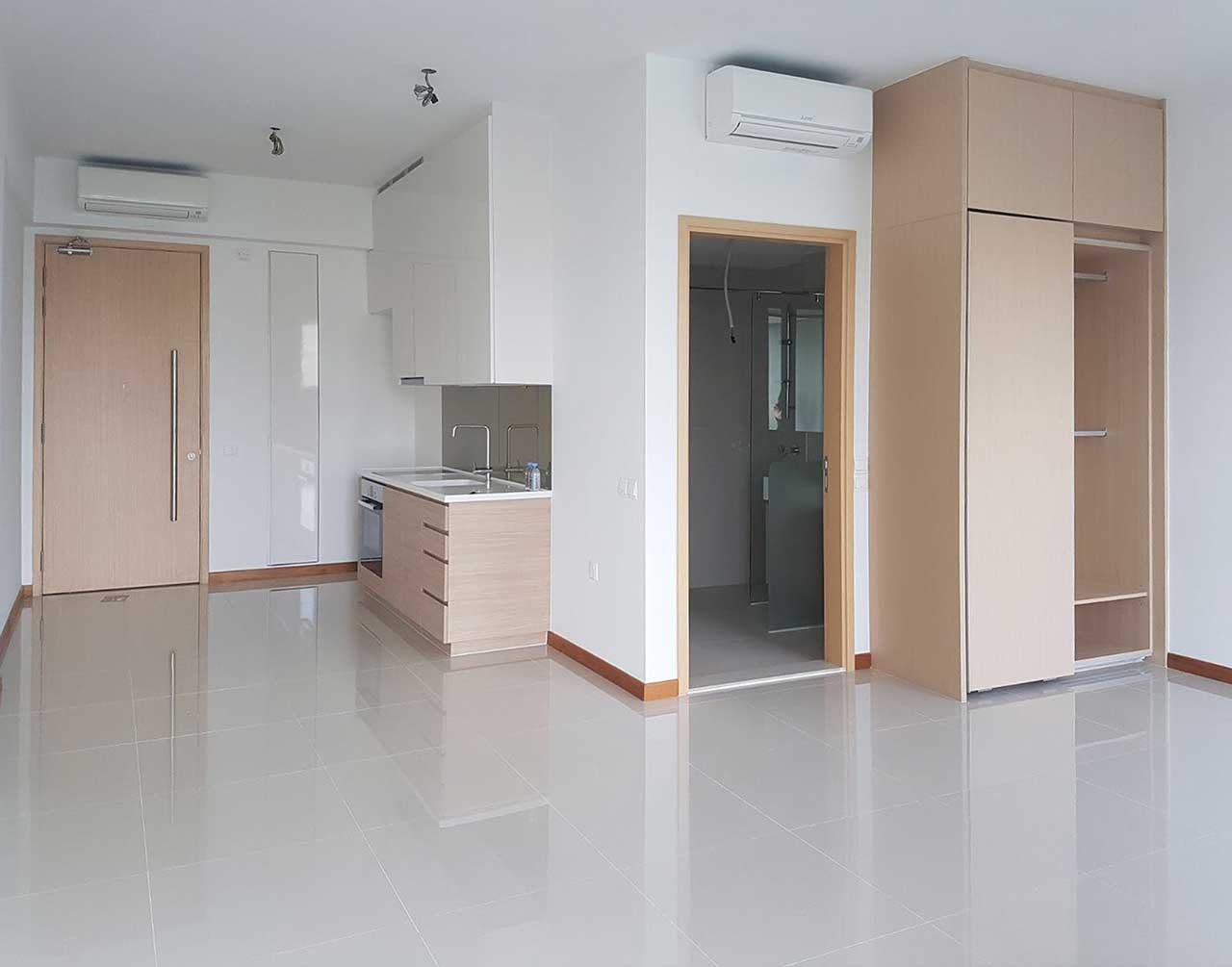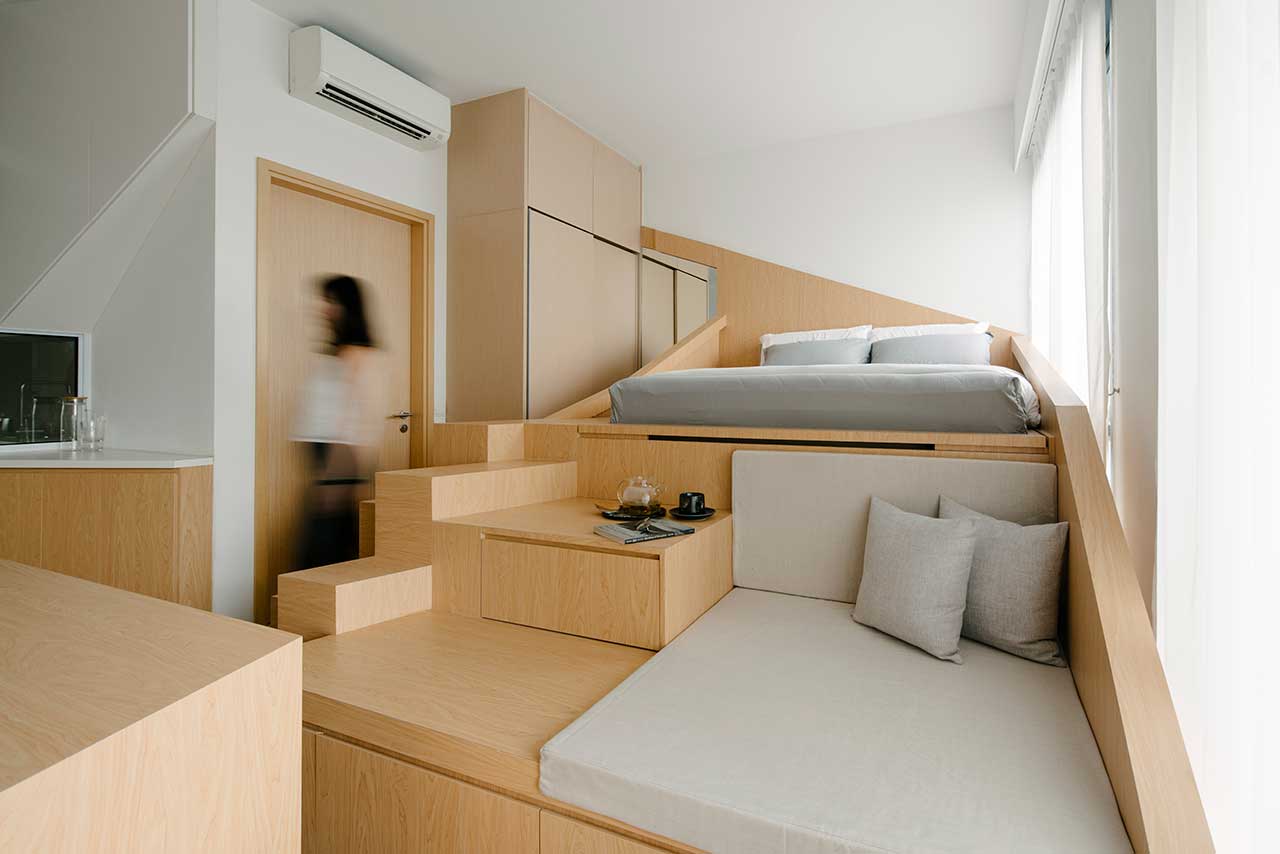 How Much Function Can Be Added to a 462-Square-Foot Apartment?
1/18 Photos
2/18 Photos
3/18 Photos
4/18 Photos
5/18 Photos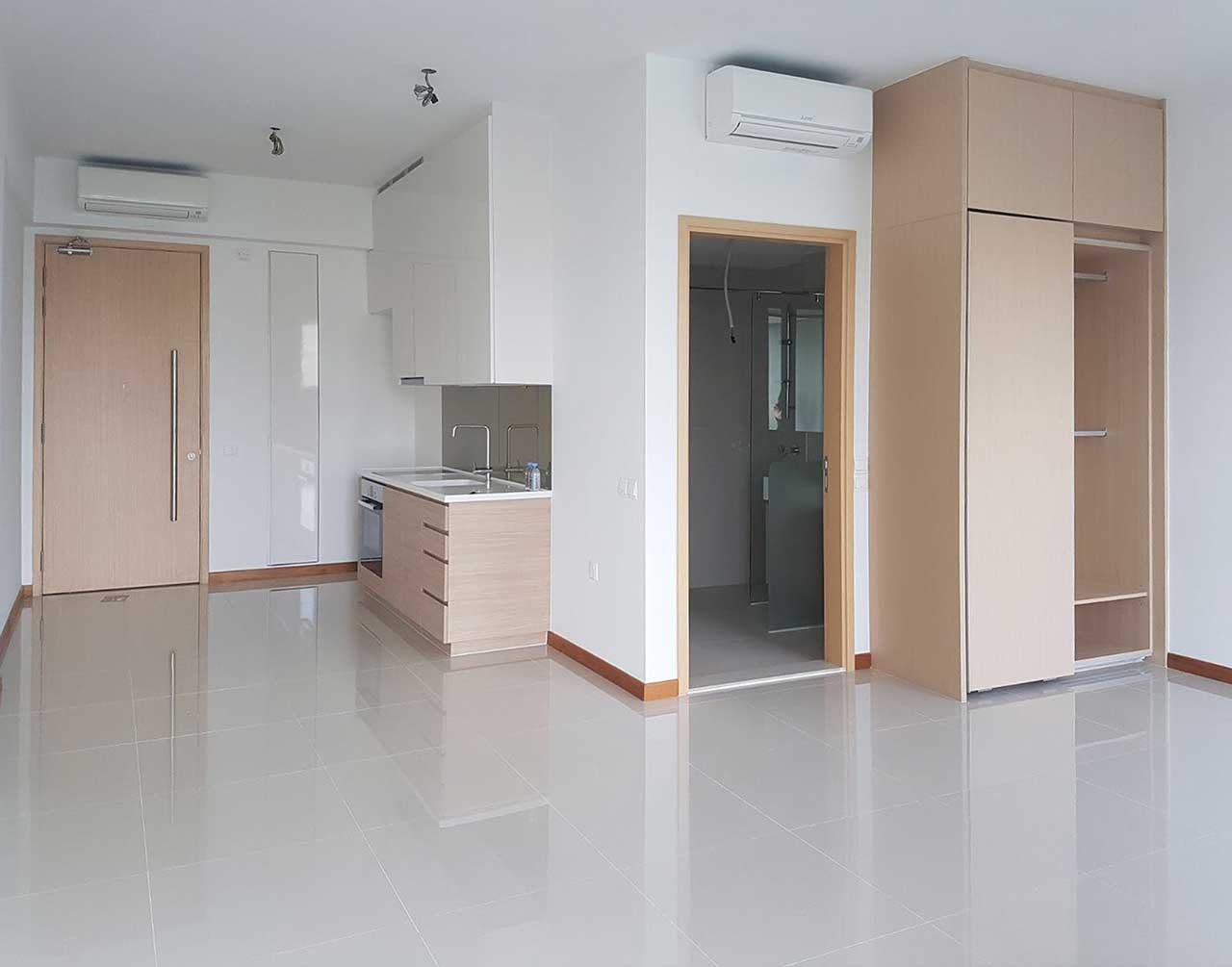 6/18 Photos
7/18 Photos
8/18 Photos
9/18 Photos
10/18 Photos
11/18 Photos
12/18 Photos
13/18 Photos
14/18 Photos
15/18 Photos
16/18 Photos
17/18 Photos
18/18 Photos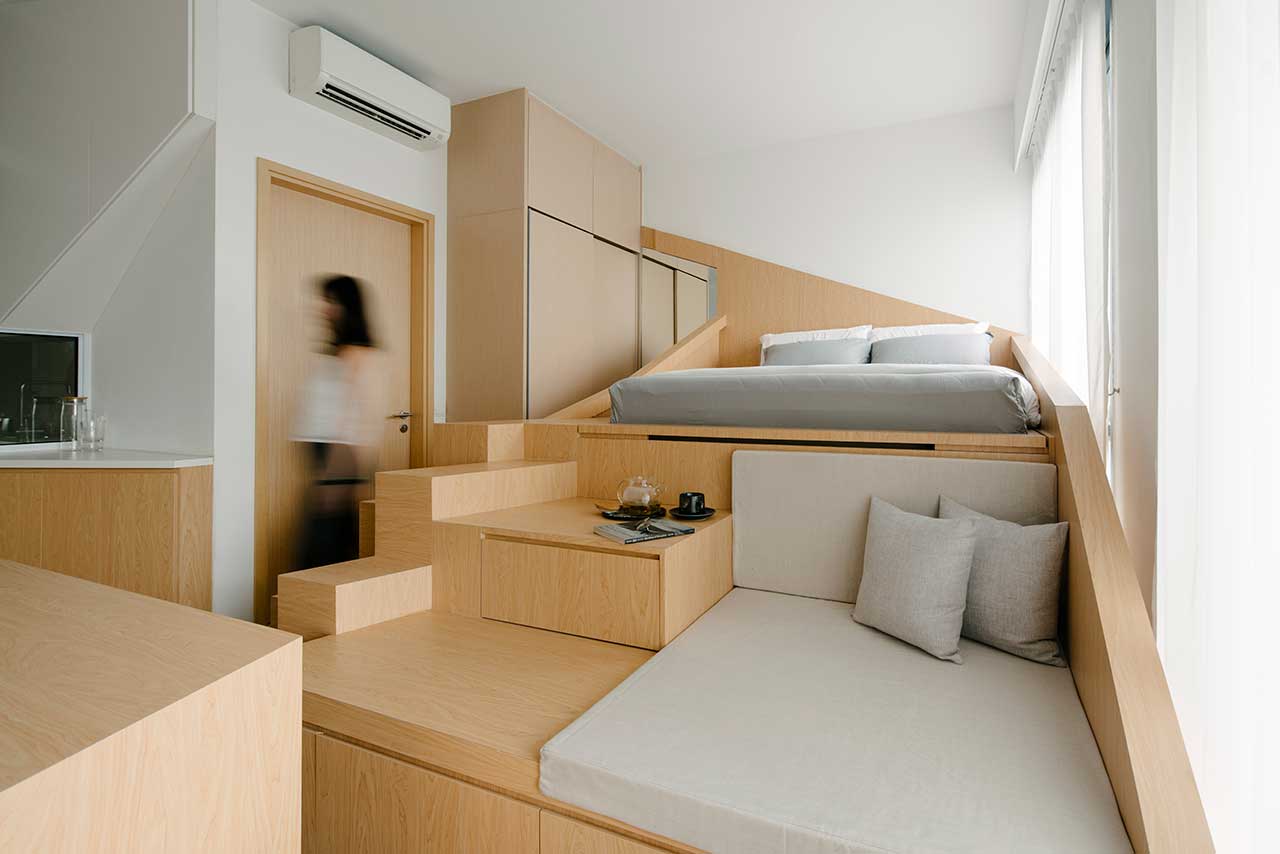 The answer is a lot. Woon Chung Yen of Metre Architects designed a multipurpose structure to reside in the open space of this compact apartment in Singapore. The layered structure contains a bed, a comfy seating area for TV watching, a desk/table for working, eating, or entertaining, stairs to reach the bed, and tons of storage.
The custom unit starts at the far end of the apartment at its highest point with the bed, before it transitions down in a sloped fashion to the seating area. The bed rises up to reveal hidden storage, while additional storage drawers are built next to the upholstered seating at the end.
Storage runs along the main length of the structure with drawers under the bed and cabinets in the alternating block stairs.
At the opposite end, the plain white wall is transformed with a complementary wall design that's the backdrop for the television, as well as bench seating with storage below.
A glass partition is installed between the living area and the kitchen to provide definition between the two spaces.
Photos by Studio Periphery.