How To Design a Home With Your Health, Fitness + Happiness in Mind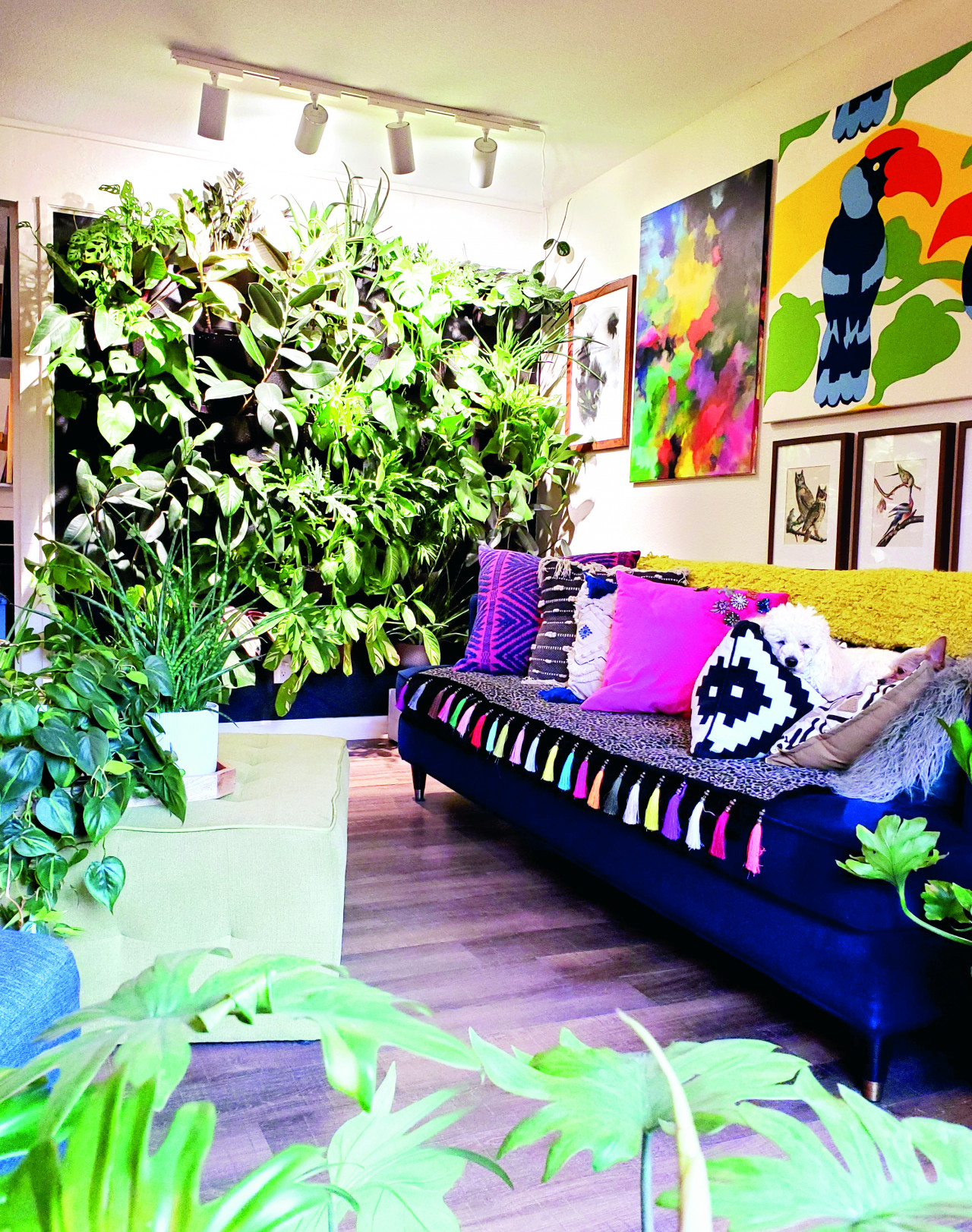 How To Design a Home With Your Health, Fitness + Happiness in Mind
1/13 Photos
2/13 Photos
3/13 Photos
4/13 Photos
5/13 Photos
6/13 Photos
7/13 Photos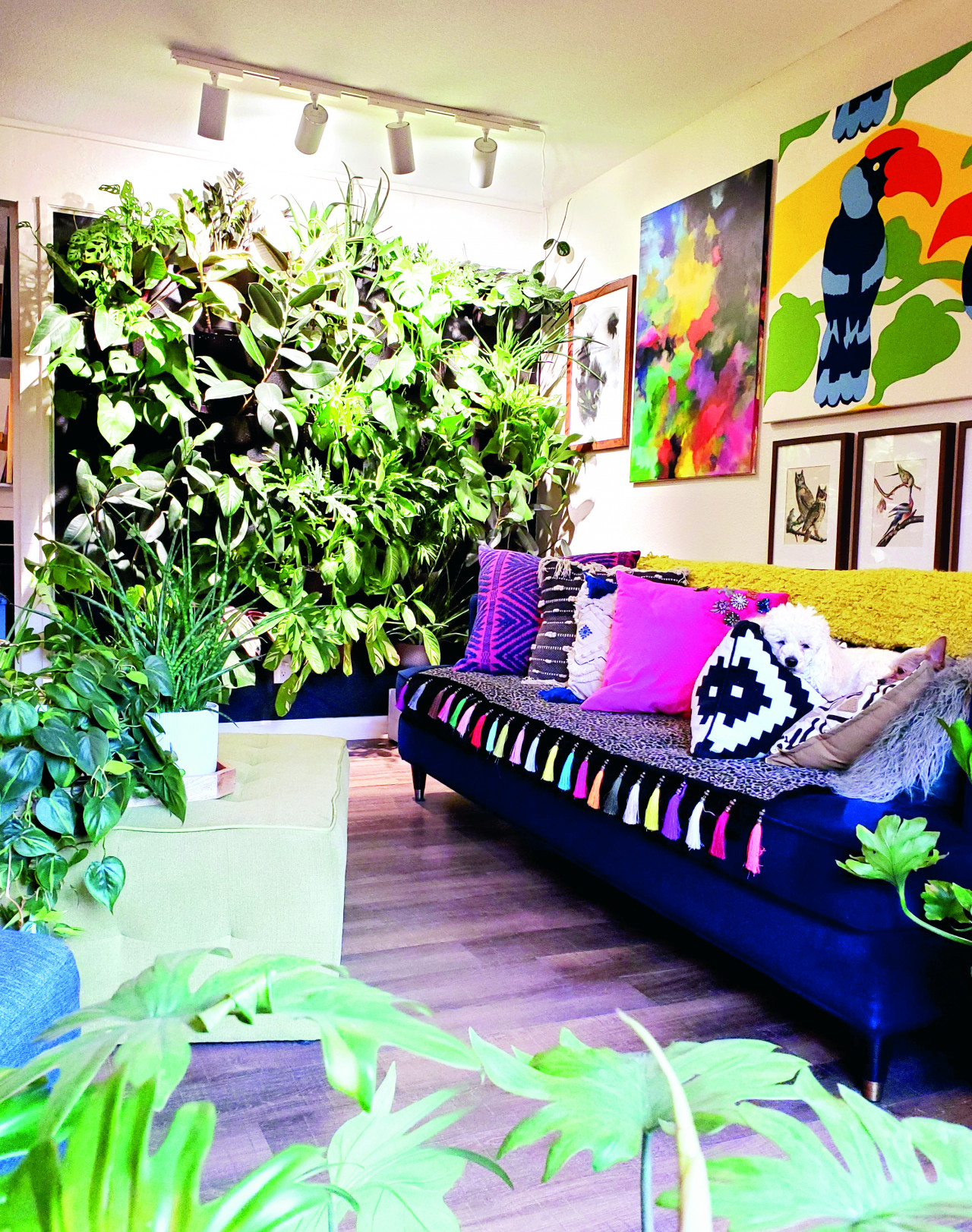 8/13 Photos
9/13 Photos
10/13 Photos
11/13 Photos
12/13 Photos
13/13 Photos
There are lots of design books on the market that are great for serving up inspiration for creating beautiful, modern spaces in your own home but sometimes, they're not very realistic, attainable, or even relatable. Finding the perfect antique dresser or just the right shade of white paint can be important but style and aesthetics alone won't bring happiness into your home. Instead, it'll be the behind-the-scenes elements that really matter, like the flow of a room, organization and storage, optimal lighting and incorporating smart technology. Thankfully there's a great book that addresses all the above and more. Written by author Jamie Gold, a professional kitchen and bath designer and Mayo Clinic-certified wellness coach, Wellness By Design: A Room-By-Room Guide To Optimizing Your Home For Health, Fitness and Happiness will help you change how you feel in and about your home with functional, implementable tips that go beyond aesthetics.
Keep reading to peep some tips that might surprise you about your own home!
What was the original inspiration or impetus for you to write Wellness by Design?
I've been inspired to share ideas like these since I became a kitchen and bath designer in 2004, then started writing about design a couple of years later. I've always been drawn toward practical ways to make life easier at home; I'd much rather be relaxing with a book or playing outside than doing chores! As I embarked on my journey from 233-pound couch potato a decade ago to training for a Kilimanjaro summit for my 60th birthday this year, I realized how much my health and fitness benefited from enhancements I've made to my home. The impetus for this book was about putting those ideas in one place!
What are some of the benefits you've noticed from adjusting and enhancing your own home with the tips + tricks from your book?
One of the first things I did when I moved into my townhouse was add organizers to all of the kitchen base cabinets. That made meal prep simpler and less time-consuming; I never have to hunt for a tool. I also brought my anti-fatigue mat when I moved. If my back, hips, feet or legs are tired from training, they're not extra-stressed by standing on a hard floor for long kitchen sessions. It has been a game-changer!
As far as my bathroom goes, when I started training for obstacle course races and other endurance events, I would come home dirtier and more sore than you can imagine! Adding a handheld massaging shower head was great for both hygiene and muscle relief.
More recently, I've had to adapt my living room to serve a couple of evenings a week as a temporary gym, since the one I usually use is closed. Not strength-training for months while getting ready for Kili wasn't an option, so I used the tips I shared with readers in the book to ensure I had a safe space to workout at home. With the help of a trainer friend who adapted my workouts from gym equipment to a few dumbbells, resistance bands and a yoga mat, it's gone better than I could have expected! In fact, I plan to keep using my living room to help meet this goal even if my gym reopens before the trek.
Are there any ideas in your book that you think might be surprising to readers? 
I think readers might be surprised at the impact their garage can have on their physical and emotional wellness. For many of us suburbanites, it's the first room we see when we come home. Is it a welcoming space that puts you in a positive mindset? Is it well-organized to get you out the door faster to the beach, a race or work? Can it be used for fitness activities, as many of my neighbors are doing now? If so, what needs to be considered? What are some garage hazards to avoid for your well-being and that of your household?
I think entryway organizers are essential, whether that's adjacent to the garage or your front door – whichever your family uses most. Having a designated spot for each household member to keep their gear and shoes is a key to efficiency, less stress, fewer trip hazards and better home hygiene.
Across the world, the home has become extra hard-working due to the pandemic. The home is also now a daycare, an office, a gym and a school. Are there any tips + tricks from your book that you could share for optimizing our home for health and happiness in light of current events?
It's interesting that even though the book was scheduled to go to the printer before the pandemic hit us, so many of the concepts I cover for general health apply. I think that's going to be even more important as we move into cold and flu season. The less vulnerable we are to getting sick, the better for everyone in the household! High efficiency air filters, radon detectors and plants for indoor air quality are helpful as we start closing our windows against the elements. I'm also a fan of hands-free technology for reduced germ spread.
On the happiness end of the scale, I suggest creating a space for yourself to connect with your thoughts, with comfort and joy, and with nature when possible. That could be a patio or a corner of your bedroom, but do carve out a quiet zone for yourself if you can, especially with all of the stresses added to your life right now.