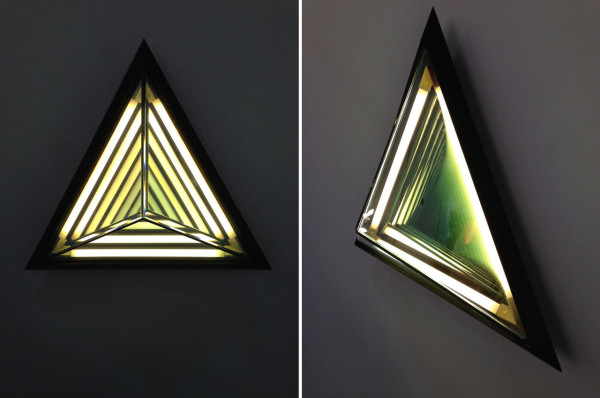 The Stella Triangle light from Roll & Hill was mesmerizing to look at from any angle as the optical illusions created were pretty trippy.
Tamera Leigh Staten's beautiful Oona lights were made of smoked blown glass and a movable copper section that slides around to reveal an opening for changing the bulb.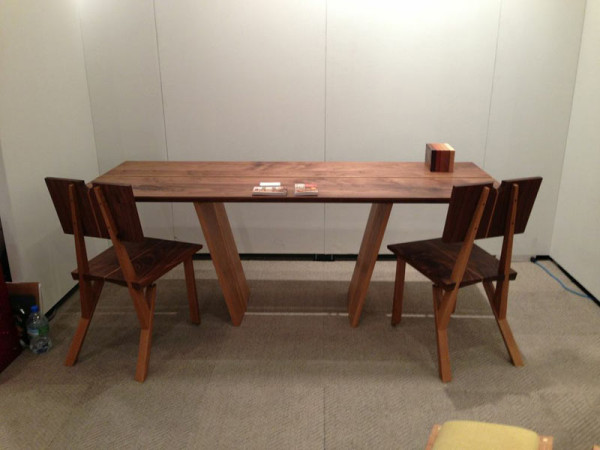 We featured Wishbone Woodworking's well-made, handcrafted wood furniture before and they showcased some new pieces that carry on what the company does best.
Klemens Schilling displayed these covetable concrete Arena Bowls that can hold your accessories or just sit there on your table looking really cool.
Leftovers, also from Klemens Schilling, is an easily made stool or table made from bags of leftover concrete mix. Take a bucket, mix the concrete, and insert three legs in until the mix hardens. Voila!
Müzz Design Studio showed off their 3D printed sculptural rings, courtesy of Shapeways.
The Wonder Cabinets of Europe gives designers a wooden cabinet to display their work along with their working methods. Loris&Livia displayed their glasswork they collaborated on with local craftsmen, even showing the pieces that weren't the finished product.
Cranbrook Academy of Art's booth Hands-On: Conceptual Craft Research featured so much good stuff that it was impossible to pick just one or two. The table above is by Jack Craig, who heats PVC water mains around stone for this piece from PVC Series: Pressed. We talked to him last year at Mondo Collection.
kg.id.2013 from Kristina Gerig (part of the Cranbrook booth)
Vessels by Mark Baker (part of the Cranbrook booth)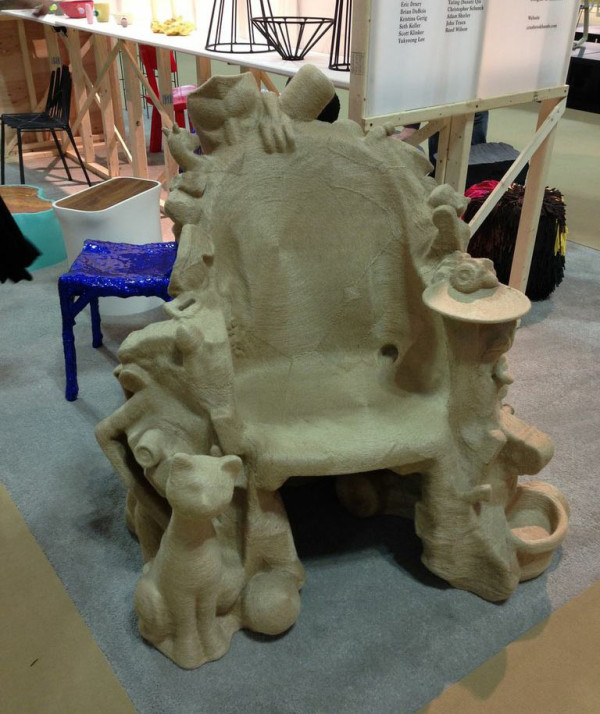 Part of the Savage Series from Sae Jung Oh (also from Cranbrook), discarded plastic objects are assembled together and then wrapped in jute, concealing their origin and giving them a new form.
The University of Cincinnati's students in the architecture program designed the Flat Pack Shelter that can be shipped flat pack and easily assembled when a disaster hits.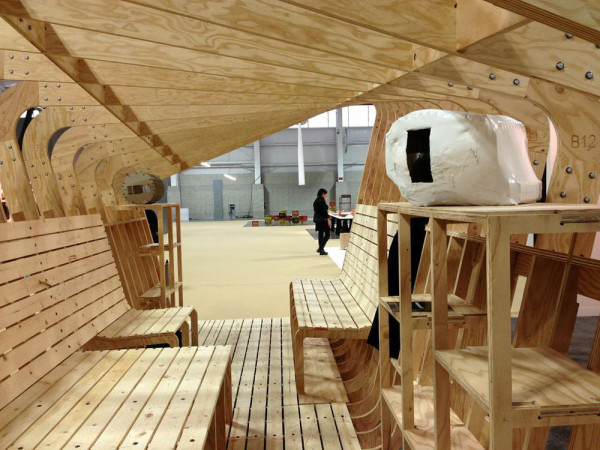 We also think it could make one helluva backyard pavilion, right?
Did you see Part 1, Part 2, and Part 3 of our ICFF coverage?