Ikra Arshad Adds Graphic, Pastel Stamp Onto Art Pod During Residency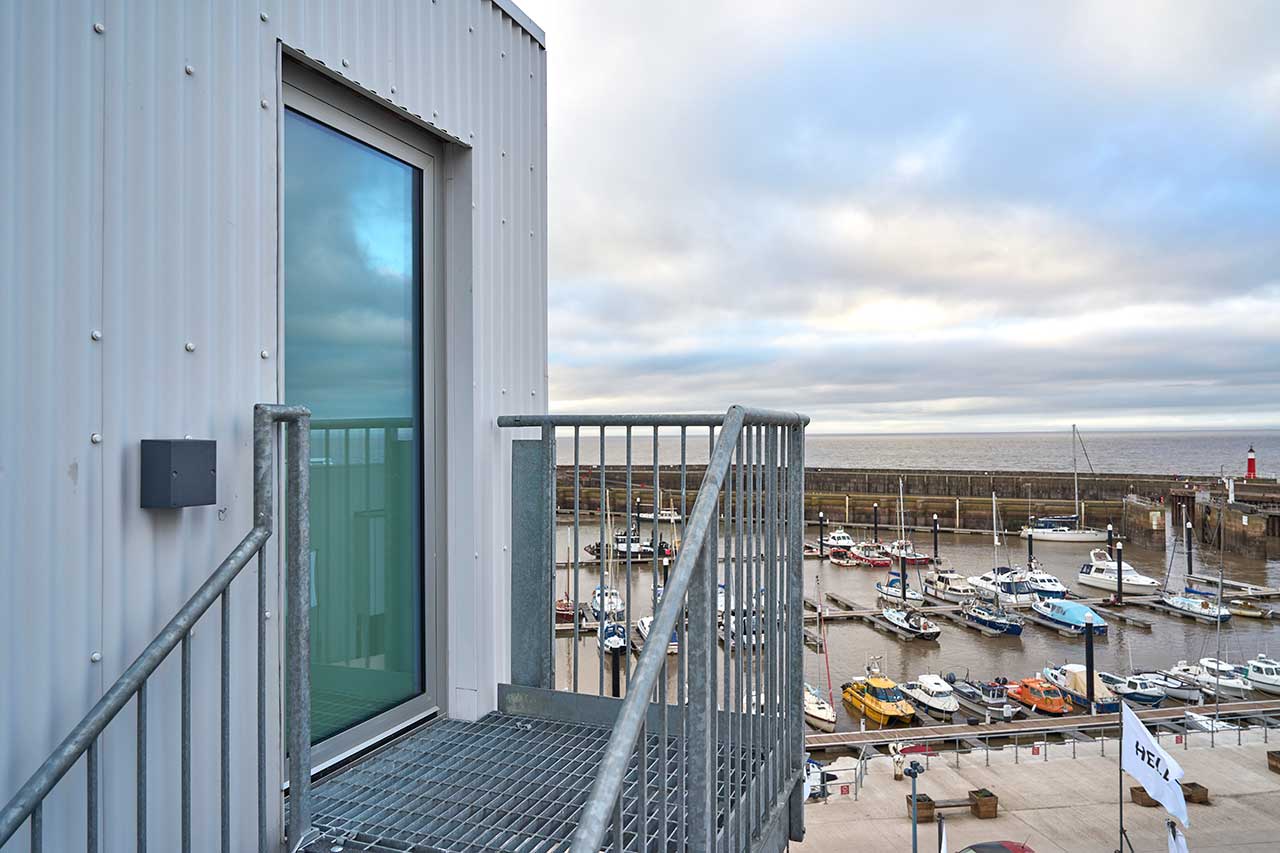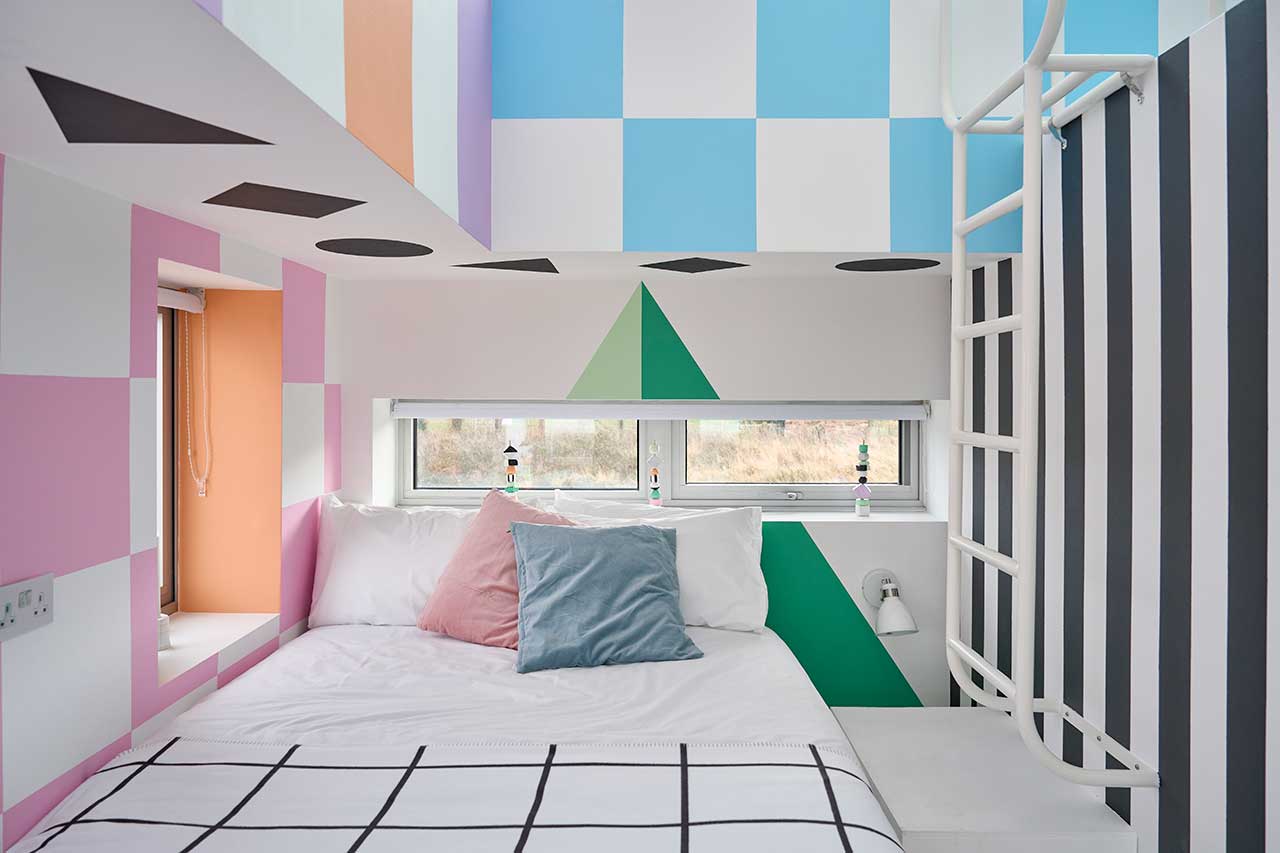 Ikra Arshad Adds Graphic, Pastel Stamp Onto Art Pod During Residency
1/20 Photos
2/20 Photos
3/20 Photos
4/20 Photos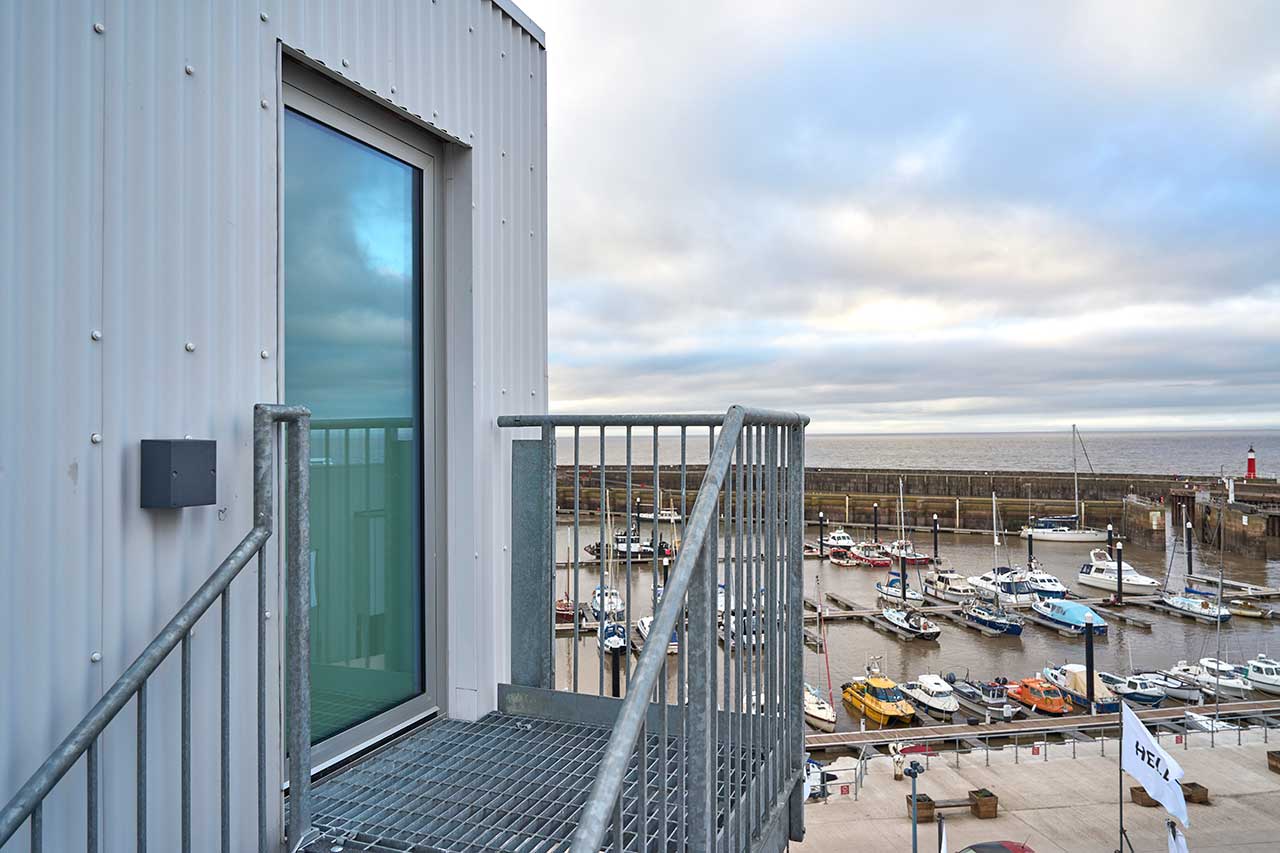 5/20 Photos
6/20 Photos
7/20 Photos
8/20 Photos
9/20 Photos
10/20 Photos
11/20 Photos
12/20 Photos
13/20 Photos
14/20 Photos
15/20 Photos
16/20 Photos
17/20 Photos
18/20 Photos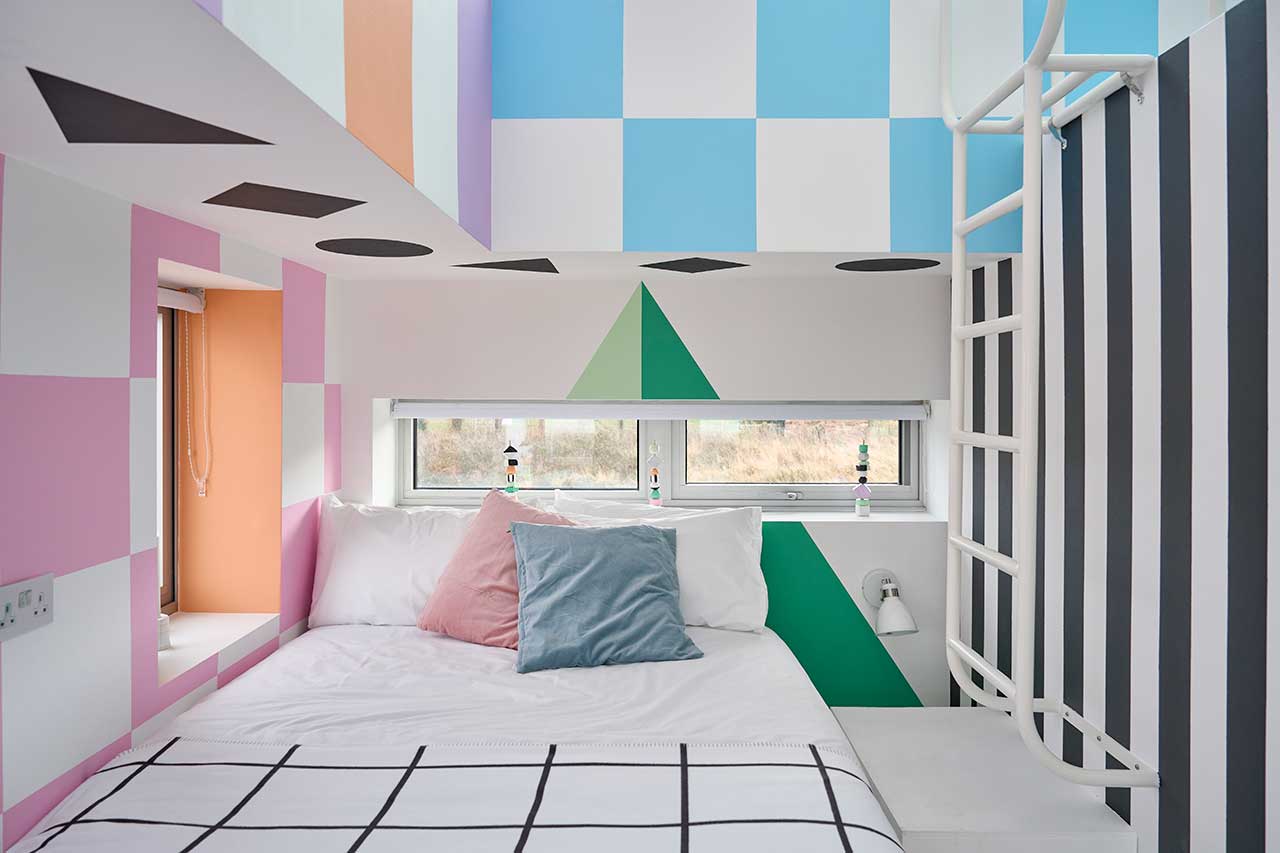 19/20 Photos
20/20 Photos
Every year, East Quay enlists an artist for their Pod 5 Artist Residency, which invites a creative to live in and transform a small living space called Pod 5 in Watchet, West Somerset, United Kingdom. For 2023, they tapped London-based artist Ikra Arshad, known for her large-scale murals and installations, to stay for two weeks and put her mark on the space. Arshad brought her playful style merging pastel shades and monochrome tones with geometric patterns for a lively, energetic feel.
She incorporated orange to reflect the local Somerset clay, along with pink, purple, and green that give nod to the noteworthy sunsets and local flora. Rounding out the pastels are more graphic sections with black and white stripes, black geometric shapes, and a white/black grid found on the bedding. The space comes together for a bold yet calming aesthetic.
The mezzanine is turned into "The Dreaming Room" as a relaxing space for visitors to ideate and reflect.
Arshad says: "As the sun rises and sets on the harbor, the mural and shelf objects will change and shift in its appearance, acting as a prominent sundial throughout the day whilst people experience the artworks. The immersive artworks will act as a creative intervention, sparking the viewer's curiosity and a fresh perspective of seeing the world."
The elevated pod lives atop the East Quay building overlooking the Bristol Channel and marina, making for an inspiring location. Along with renovating Pod 5, Arshad spent her two-week residency leading creative workshops with the local community, from toddlers to adults.
Launched in 2021, East Quay is a thriving hub in the Watchet community for creativity and activity, with galleries, artist studios, education space, print studio, paper mill, restaurant, and five accommodation pods, including Pod 5.
Want to call Pod 5, or any of the other four pods, home for a short or extended stay? You can book them here.
Photos, except where noted, by Jesse Wild.