Parisian designer Benoit Malta recently debuted his two-legged chair, named Inactivité, which is aimed to result in better well-being for the user.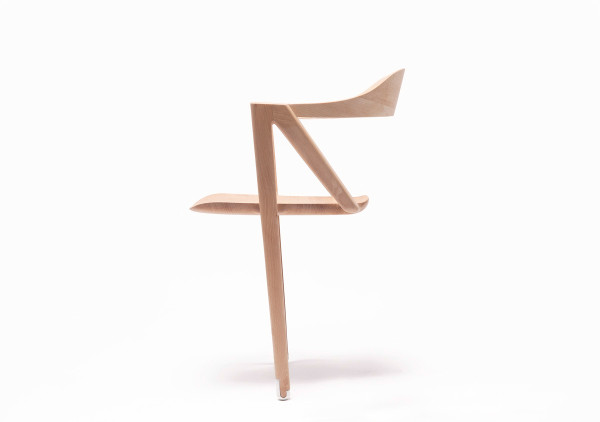 As Malta thought about how he could insert physical activity into different situations at home or work, he realized that the chair was the perfect place to start. In addition to promoting movement, Malta also wants users to think more actively about their bodies.
Inactivité proposes a new way to sit, a way that introduces "bearable discomfort" for the sake of health. With only two legs, it passively stimulates other parts of the body, much like an exercise ball. The "bearable discomfort" forces the user to have better posture and maintain balance through other muscles.