The Rotterdam-based duo Minale-Maeda created a collection of furniture designs that are completely downloadable – meaning you download the instructions and can get to work building them yourself. The Inside Out Furniture is a way of redefining how we, as consumers, have access to furniture.
Instead of the manufacturing, transportation, and other costs involved in mass production, the line offers an alternative and cost effective solution to good design. The company also flipped the design inside out by featuring the structural elements and unfinished wood on the outside and the usual color or finishing on the inside.
The hardware is 3D printed, which often times can be done locally. It also makes it easier to adjust the furniture pieces to the size you need.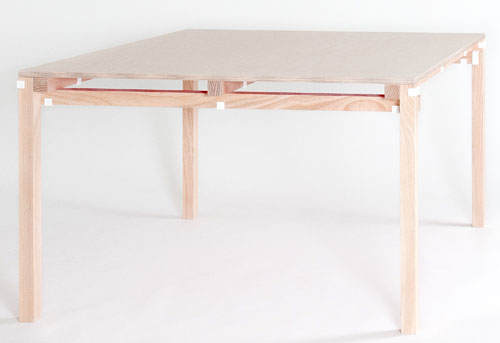 Photos by Marit Kramer.