F5: Interior Designer Tara Bernerd's Passion Collections, a Favorite City + More
F5: Interior Designer Tara Bernerd's Passion Collections, a Favorite City + More
1/10 Photos
2/10 Photos
3/10 Photos
4/10 Photos
5/10 Photos
6/10 Photos
7/10 Photos
8/10 Photos
9/10 Photos
10/10 Photos
Tara Bernerd is founder Tara Bernerd & Partners, an interior architectural practice covering interior design and interior architecture, based in London's Belgravia. Since establishing her practice in 2002, Tara and her expert team have specialized in creative direction and interior space planning for restaurants, bars, hotels, yachts and private developments throughout the world. The practice's signature style is approachable luxury with an industrial edge, each space possessing a handsome and timeless elegance. Tara has become known for her ability to create a feeling of authenticity by establishing a distinct design DNA that's true to both the location and the people who will make it their home. Her signature style is a hybrid of high-end luxury and urban edge, with a sophisticated affinity to the lifestyles of today.
This week Tara Bernerd joins us for Friday Five!
1. Mid-Century Furniture
I have an obsession with furniture from the forties and fifties, it's the innate elegance of the shapes and forms that appeals to me and there is a timeless elegance to the designs. I like to mix these classic pieces with more contemporary design pieces to add character to a space.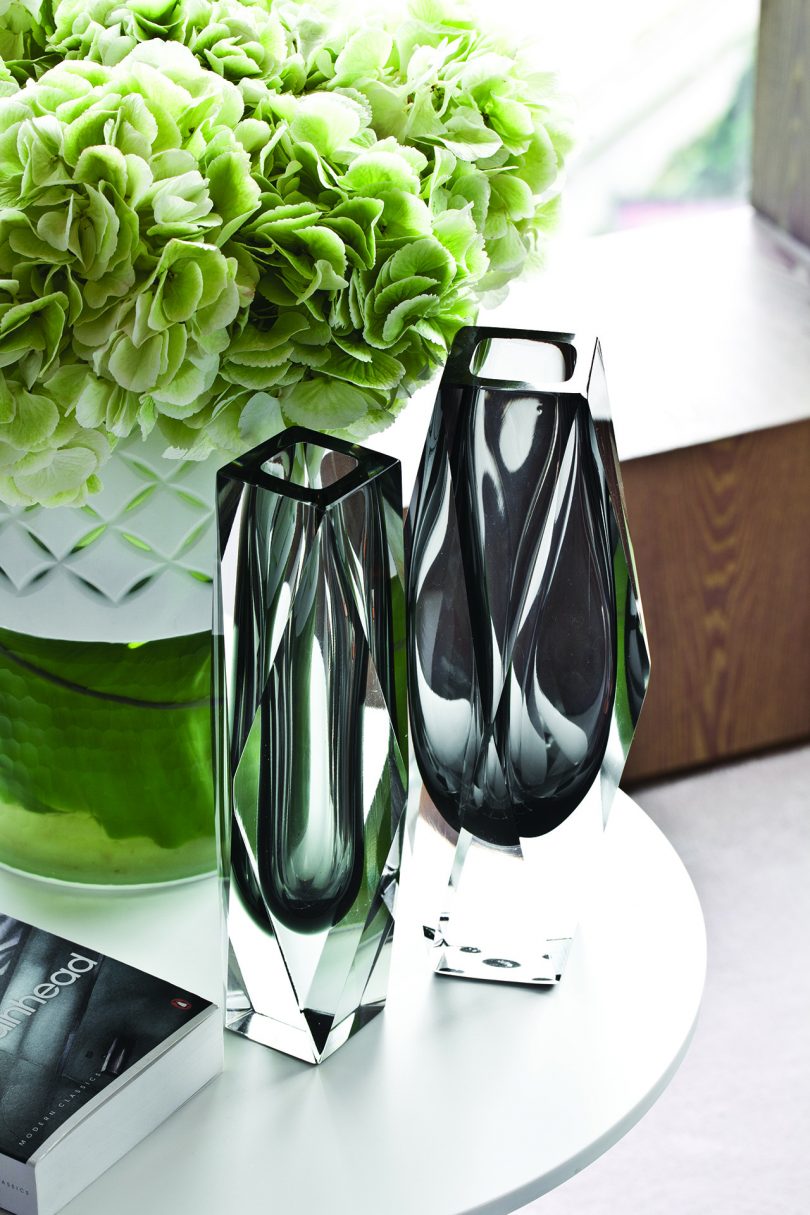 2. Murano Glass
I have long been a collector of Murano glass, as I am drawn to their beautiful shapes and strong use of color, which can add that additional feeling of luxe to any library wall or tabletop. As with any passion, I am very particular, preferring the multi-faceted glass pieces in rich jewel colors or smoky greys.
3. Belmond Splendido Mare, Portofino
I have a deep love for Italy and for Portofino, in particular and the Belmond Splendido Mare is ideally situated in the curve of Portofino harbor. It's the perfect respite after I've been working relentlessly in the run up to summer, and it helps me to recharge my creative "batteries". The hotel truly captures the spirit of the town – it's all about a certain attitude, the colors, the quality of the light, the layered design and the consistent attention to every detail. Despite this familiarity, each time I am there I find new inspiration.
4. Bracelets + Rings
For me, it's all about that final detail in everything we design, and it's the same with what I wear. I've always had a thing about jewelry, each piece has a special meaning for me and I love to either dress up or dress down an outfit with my curated selection of bracelets, beads and watches. Luis Morais is a personal favorite, thanks to his bohemian mix of beads with gold and enamel details.
5. Art
Art is another one of my passions, it's one of those important final layers that really does bring a design to life and can transform a project. We work with a number of galleries and gallerists, and my friend Tim Jefferies of Hamiltons Gallery is one of my favorites. Tim represents a whole host of artists from Erwin Olaf to Guido Mocafico. He has a keen eye for art and it is a joy to discuss with him his latest exhibition with his latest artist.
Work by Tara Bernerd and Partners: