Isolated From Function Juxtaposes Large + Small Scale Objects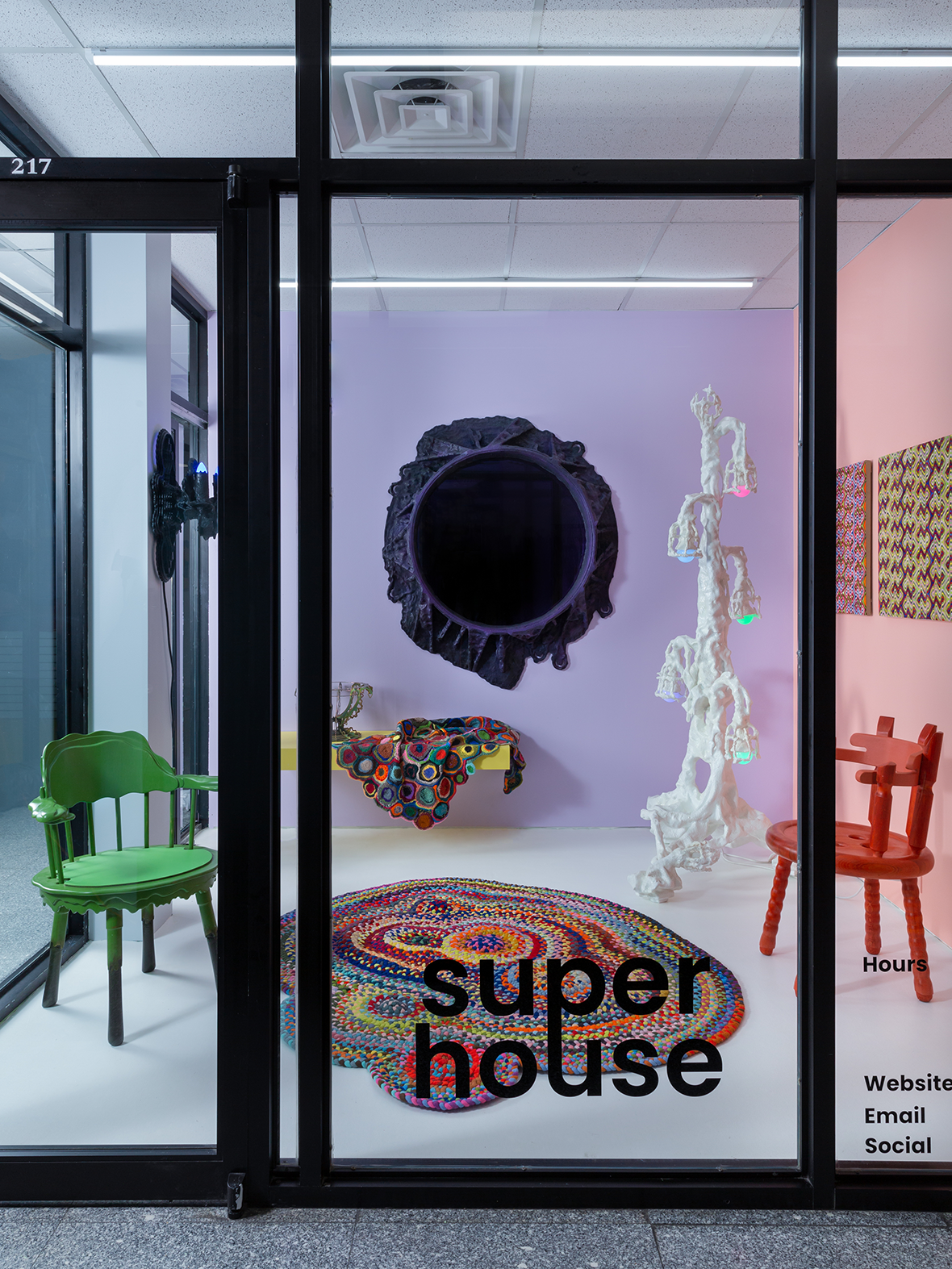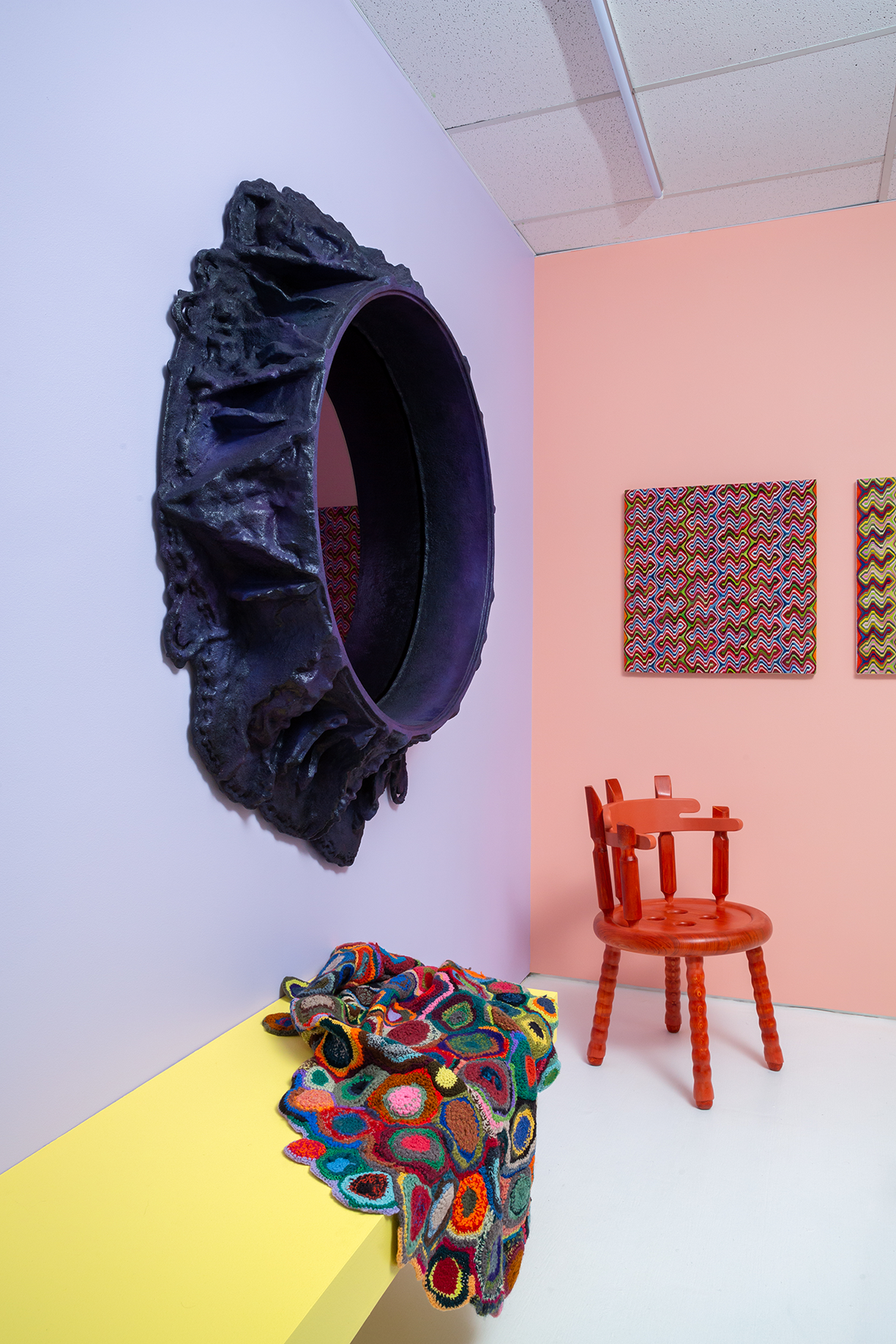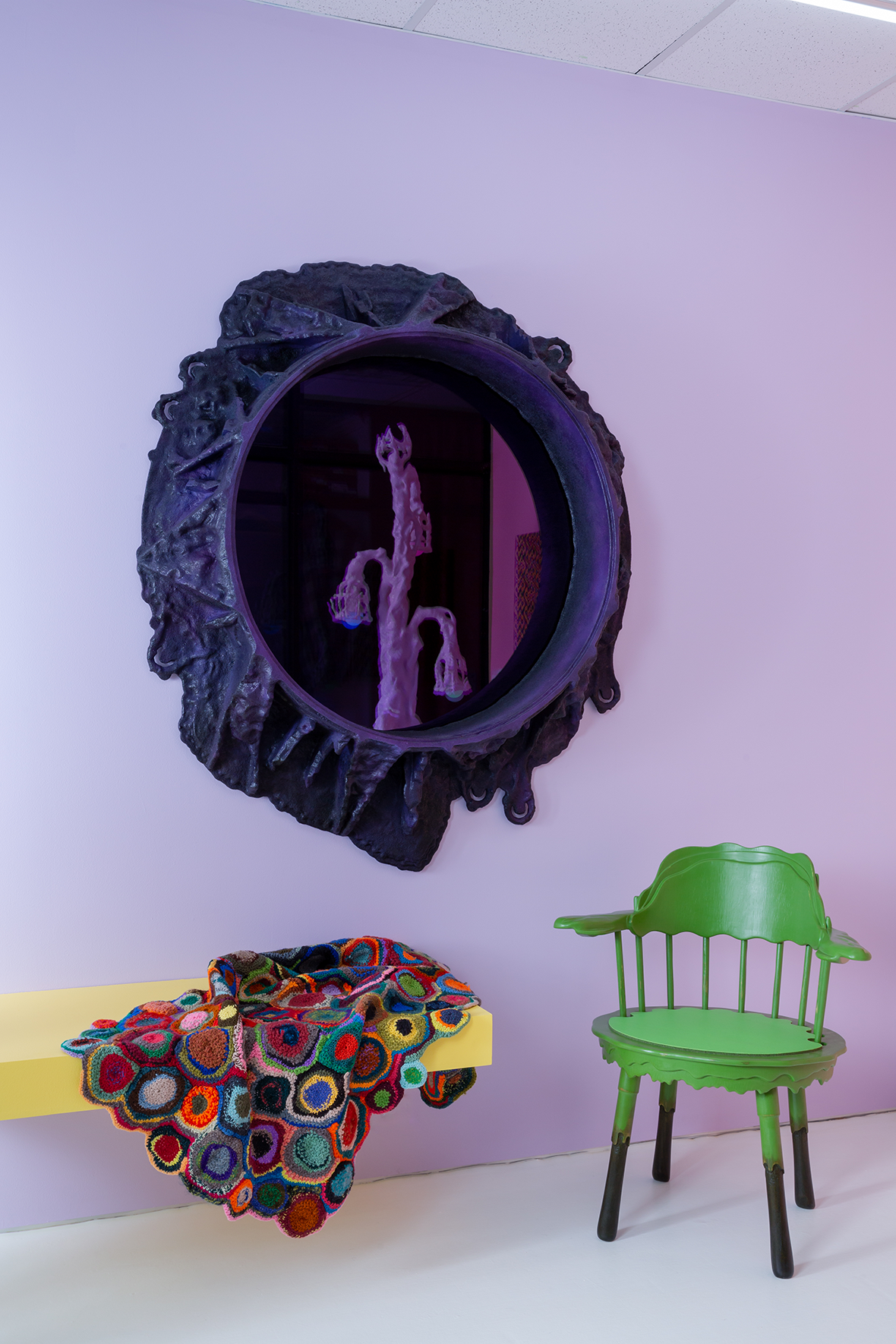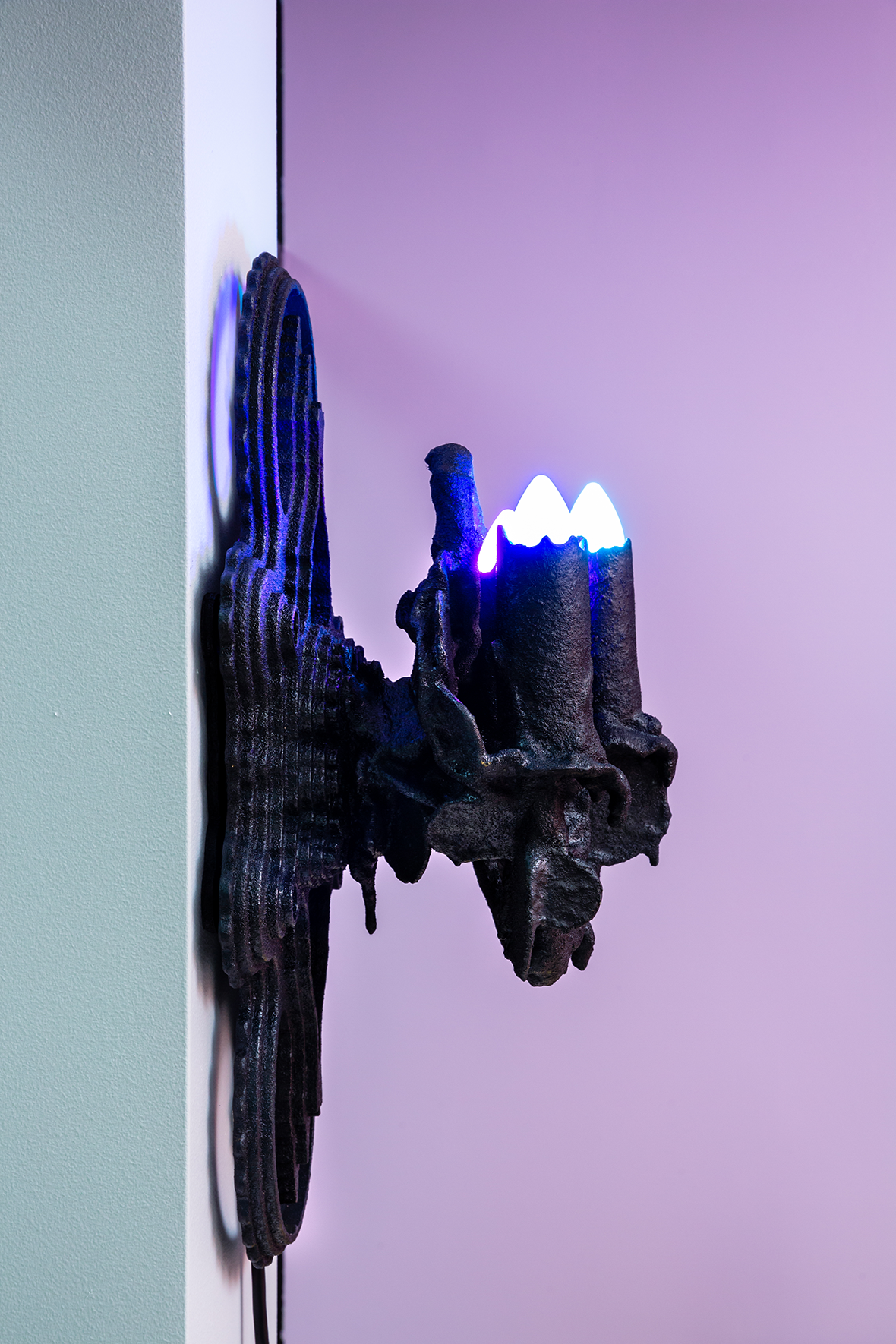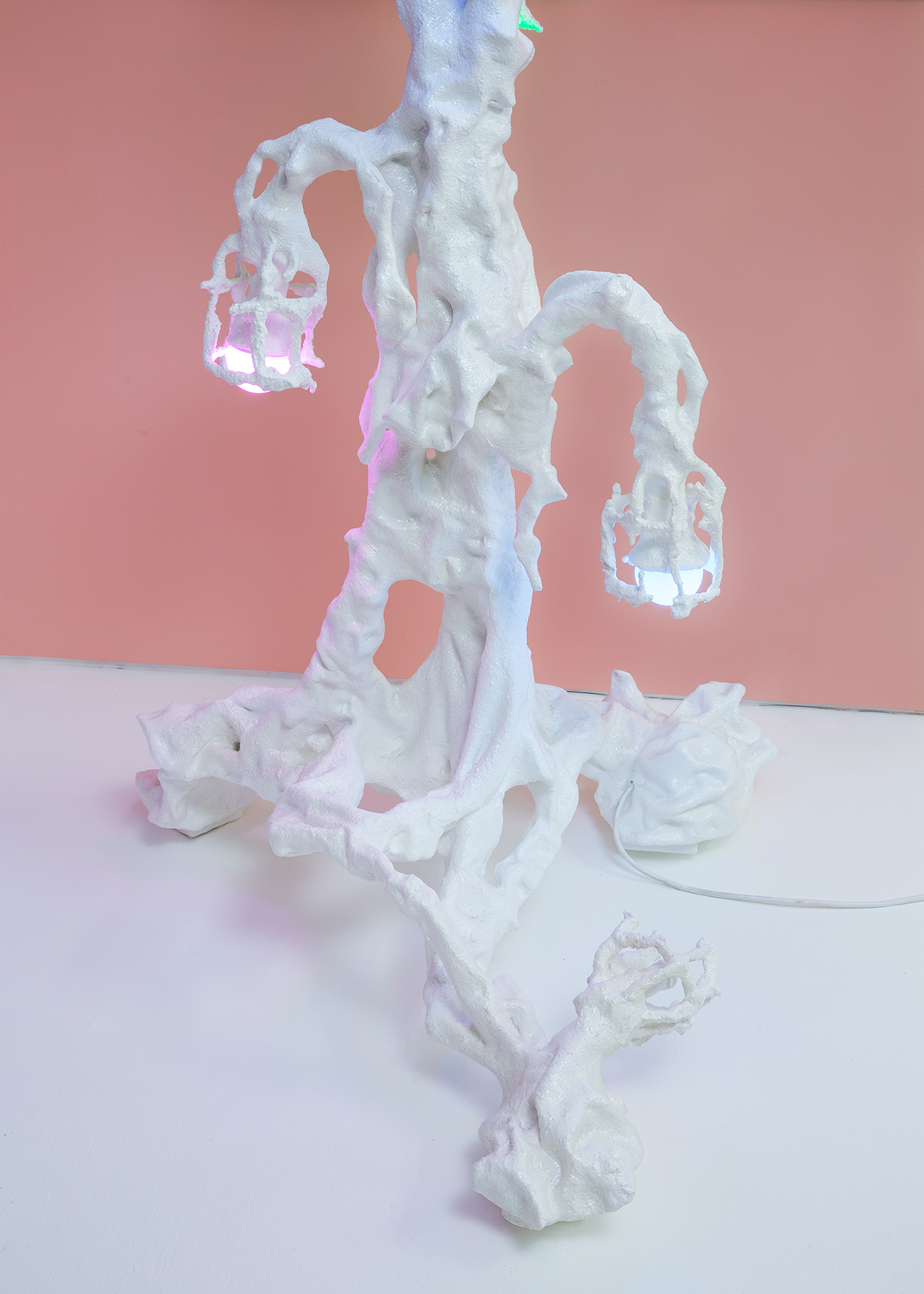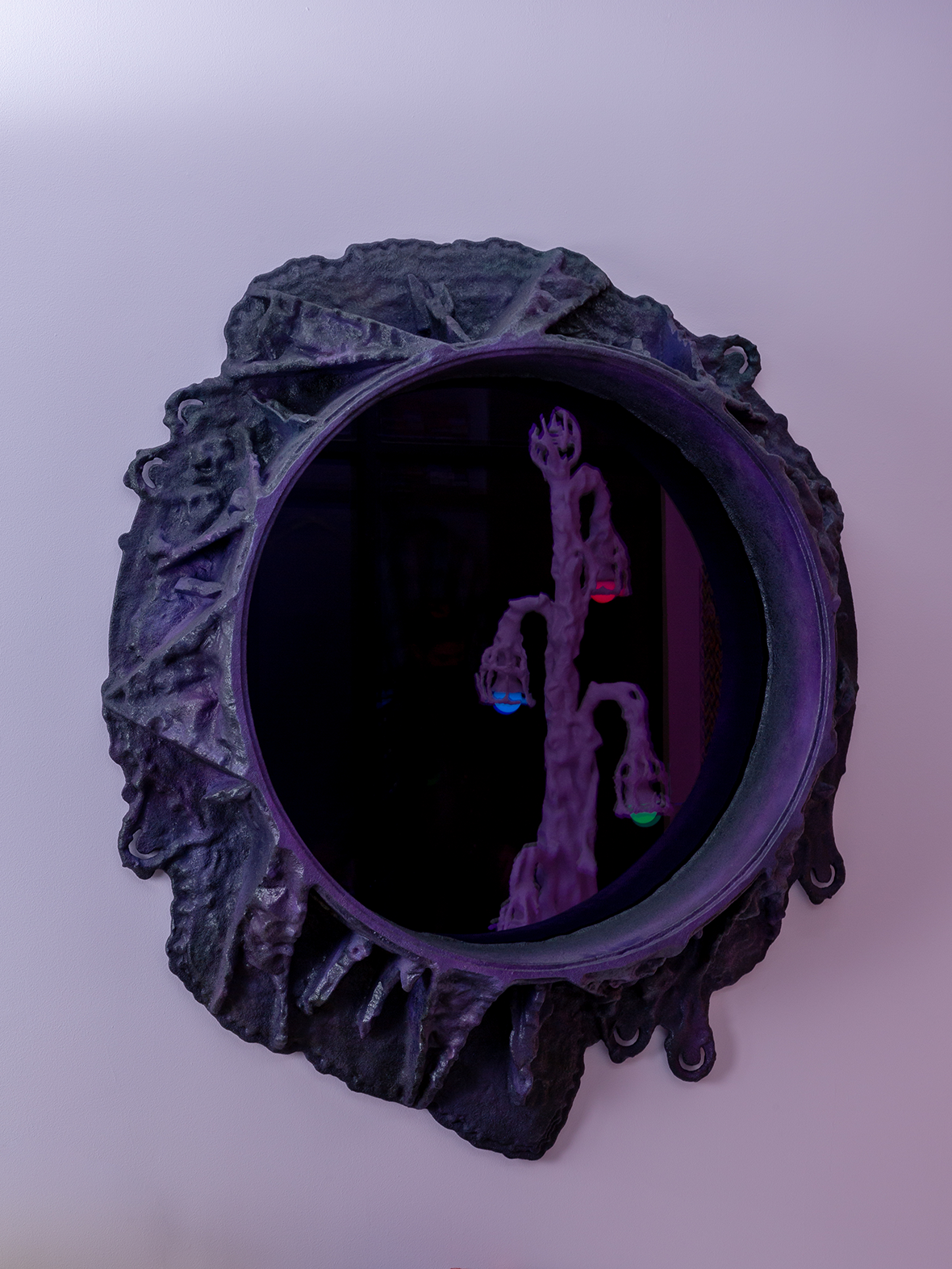 Isolated From Function Juxtaposes Large + Small Scale Objects
1/11 Photos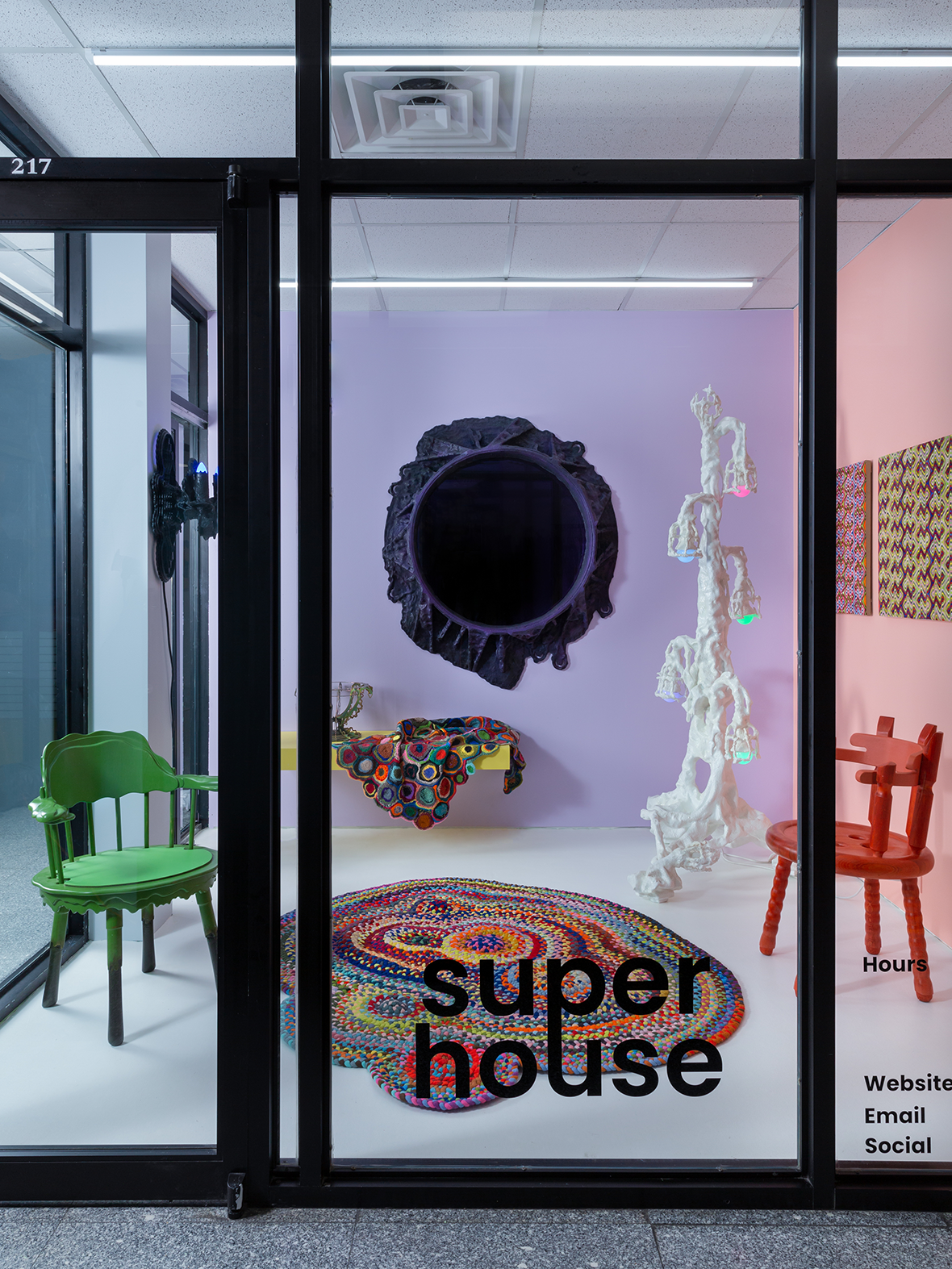 2/11 Photos
3/11 Photos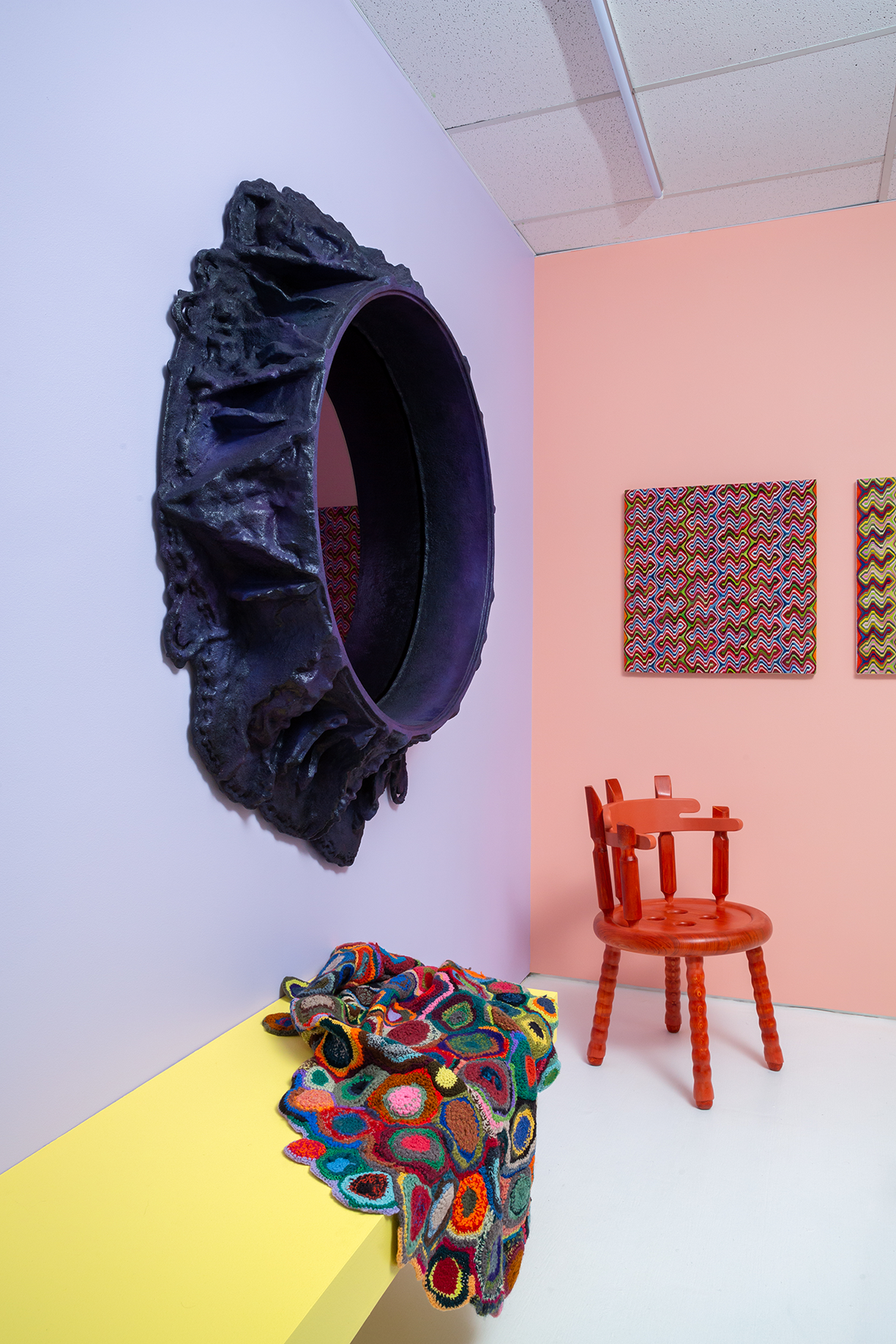 4/11 Photos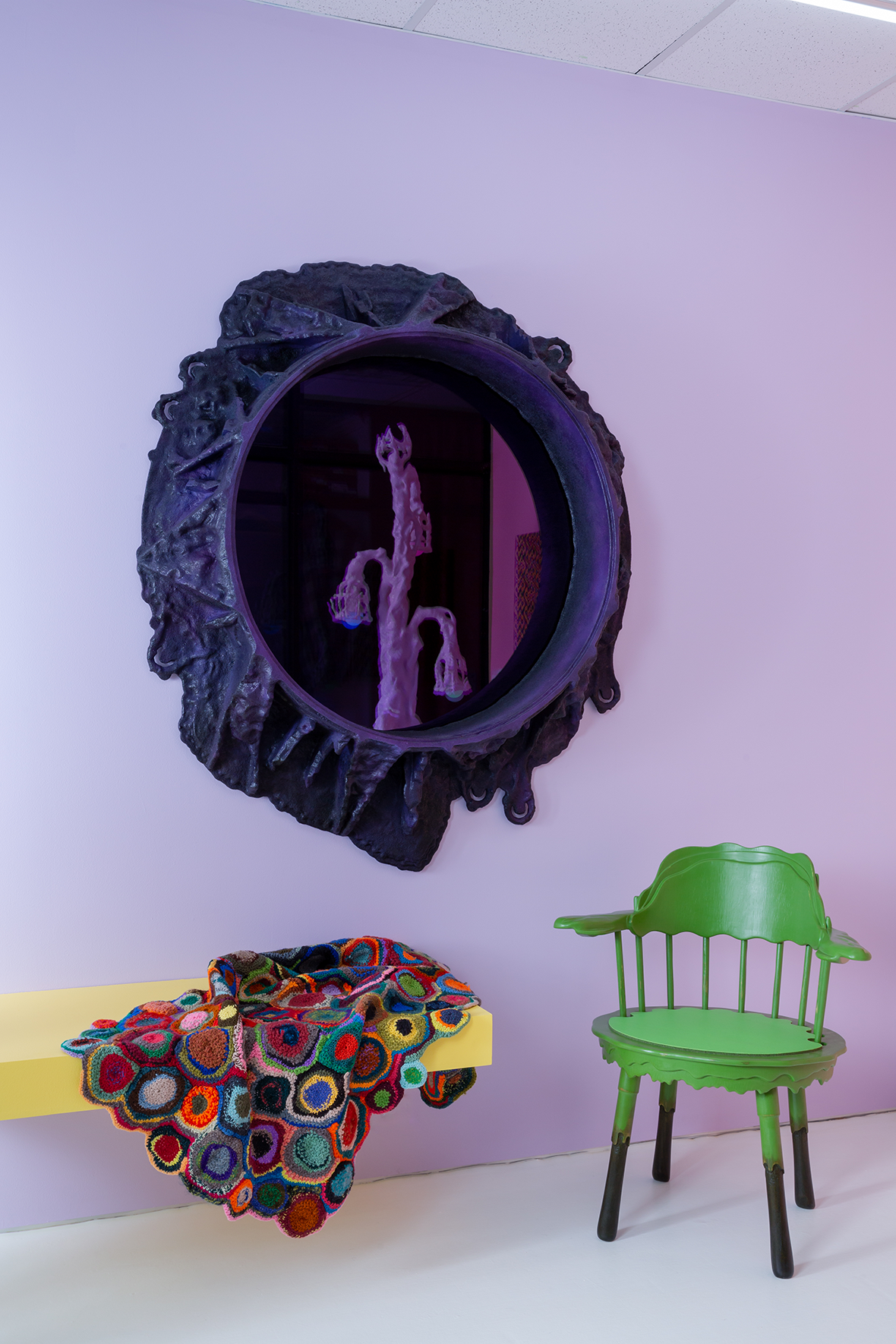 5/11 Photos
6/11 Photos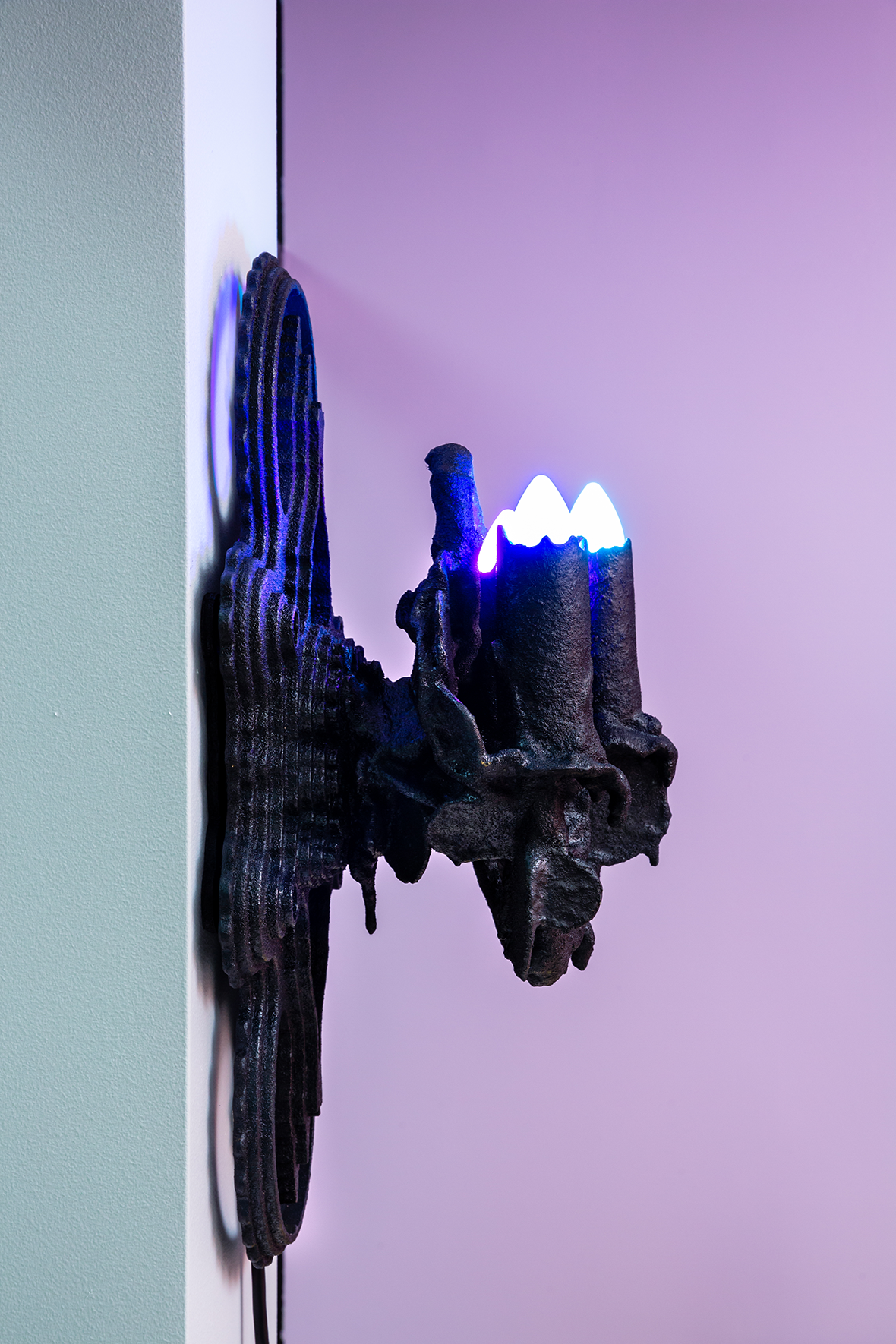 7/11 Photos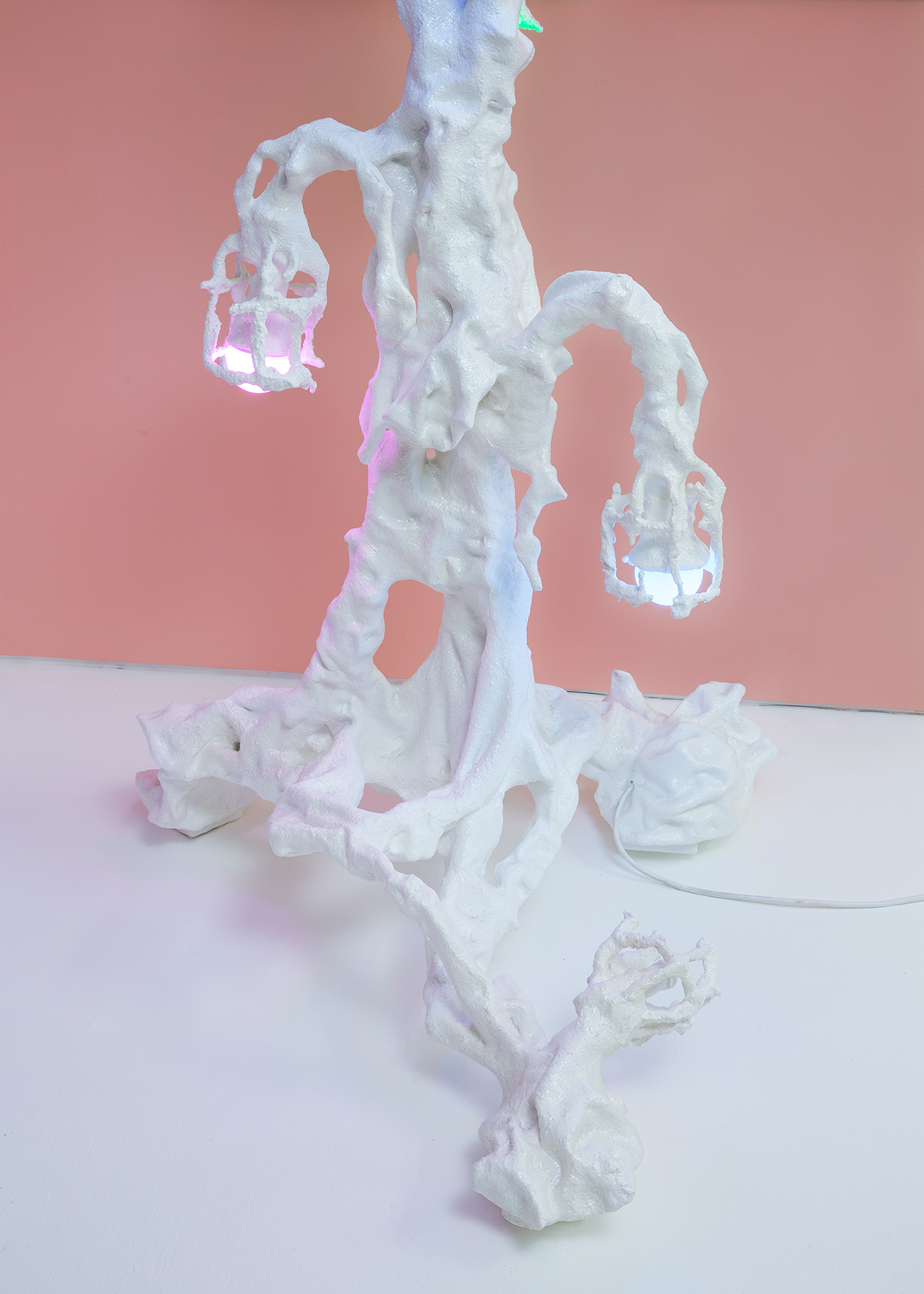 8/11 Photos
9/11 Photos
10/11 Photos
11/11 Photos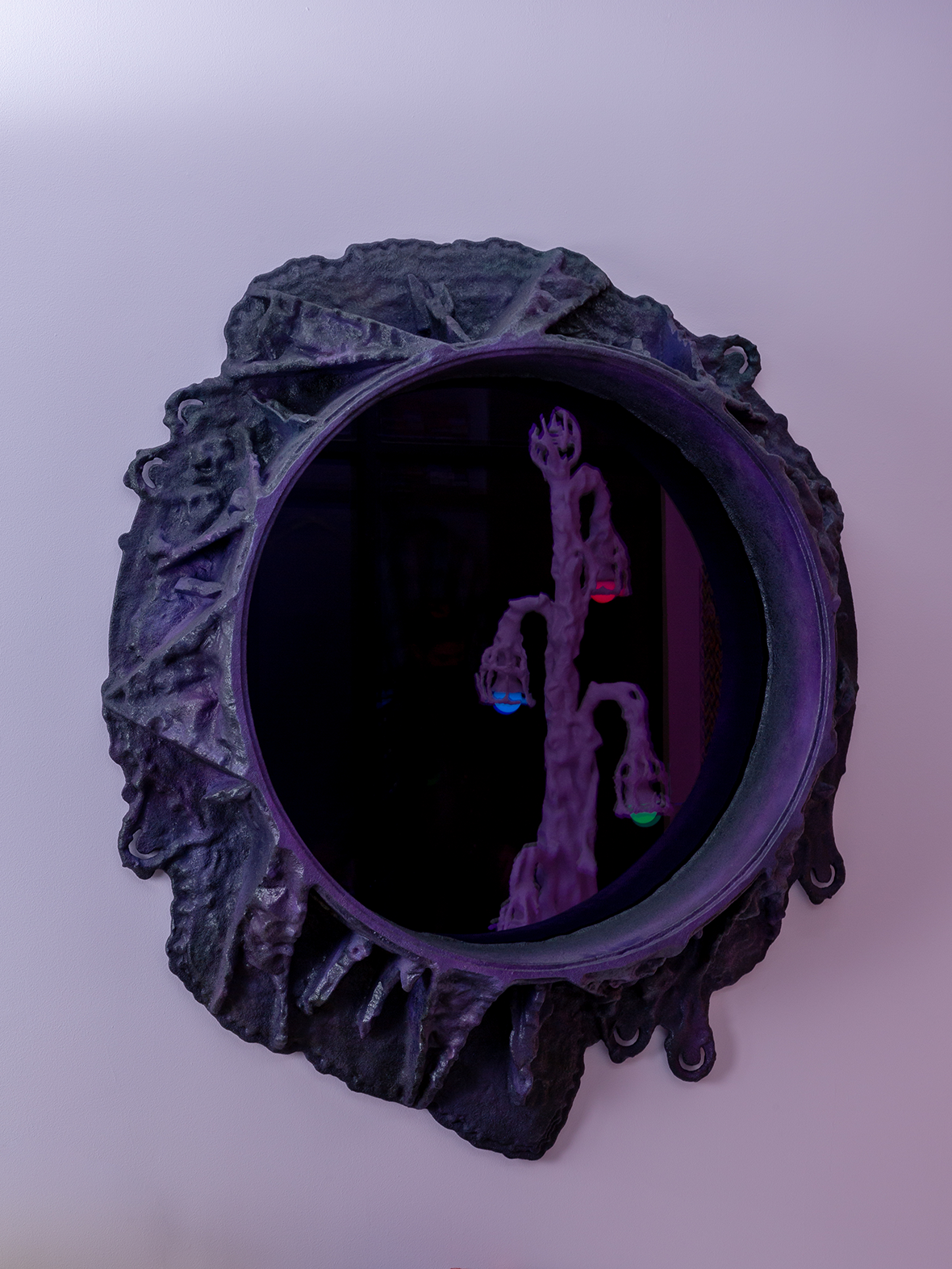 Sculptor and industrial designer Aaron Blendowski and artist Sue Ravitz are headlining Superhouse's first exhibit of the year – Isolated from Function – taking place through March 20th. The new and recent work on display by the two was chosen by each artist as a juxtaposition to the other's creations.
"Isolated from Function brings together furniture, lighting, and textiles by two artists with extraordinary senses of color," says Stephen Markos, Superhouse founder. "The works on display are detached from the domestic space, situated in the glass cube-like vitrine creating an otherworldly environment that blends historical crafts with futuristic aesthetics."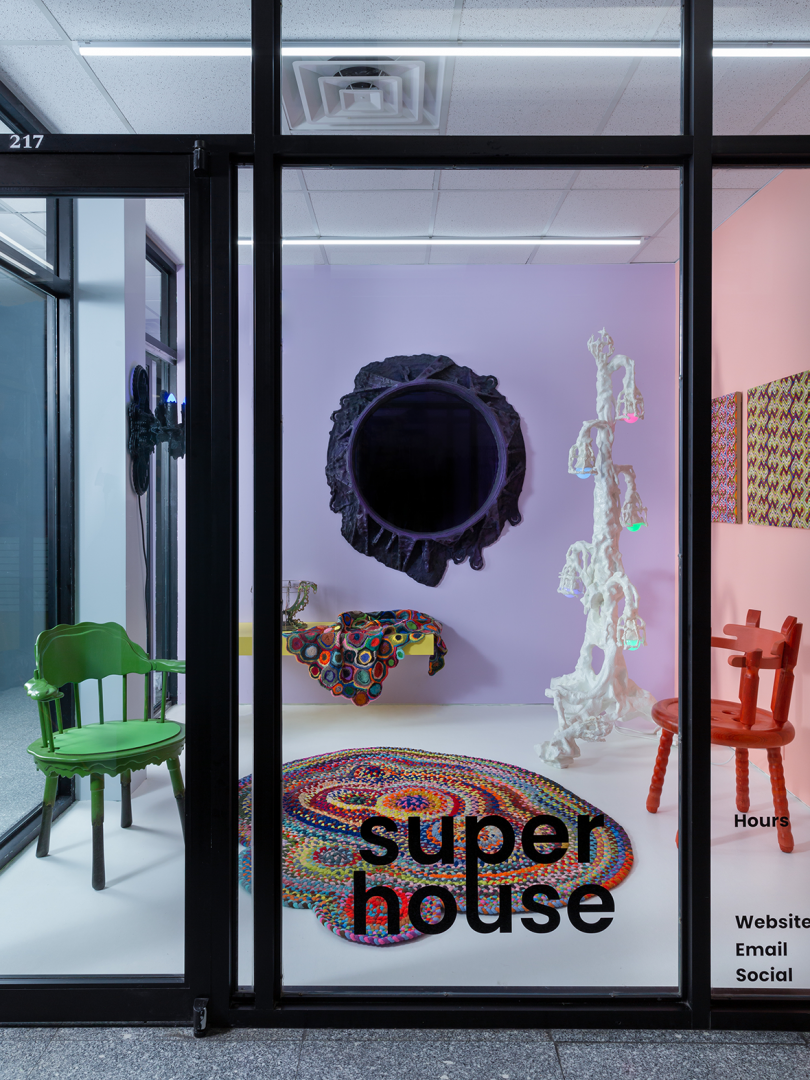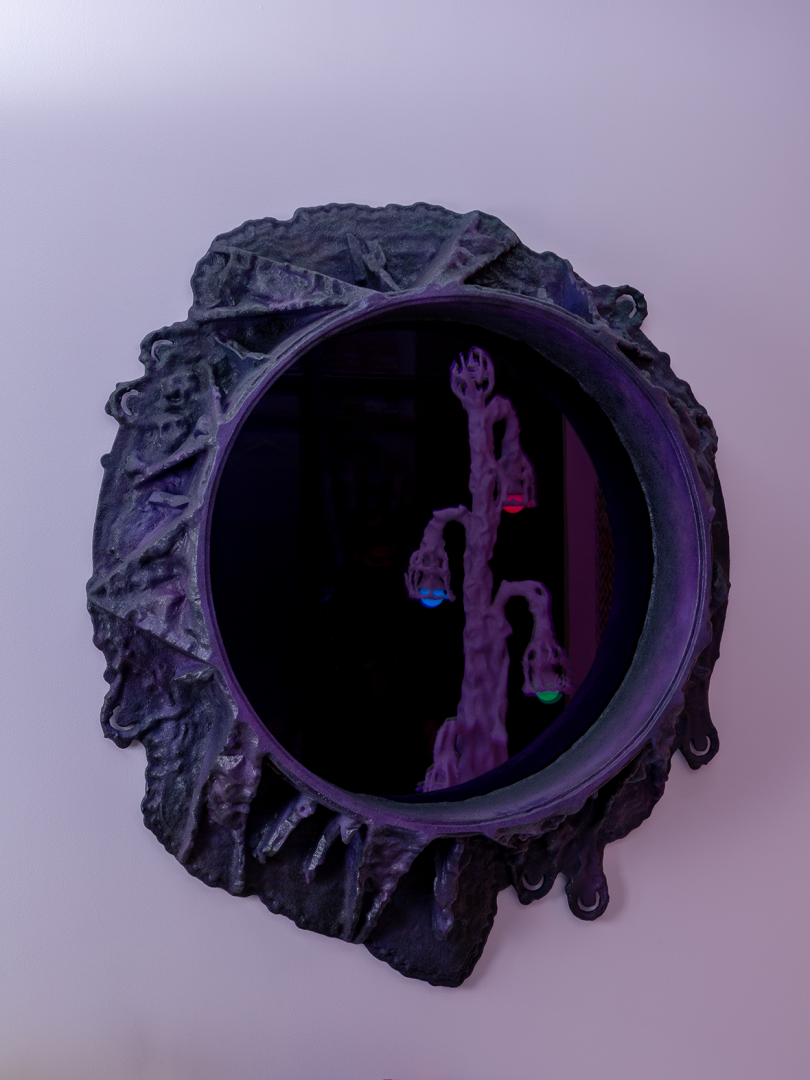 Detroit, Michigan-based Aaron Blendowski's furniture and lighting complements Ravitz's textiles. Two brightly colored chairs recall the Windsor style, and are part of his NEO, or Near Earth Objects, series. They playfully reimagine a more current aesthetic while bringing along pieces of the past. Also included are pieces from VOYAGER, everyday forms blown up and translated at a larger scale. The wall mirror, floor lamp, and sconce are made from built up layers that take on the appearance of otherworldly landscapes.
"When I saw Sue's work, I was immediately drawn into the use of color paired with the scale of the individual threads and the boundaries she created with it," remarks Blendowski. "I think our use of color and surface are really closely related, despite the varying media."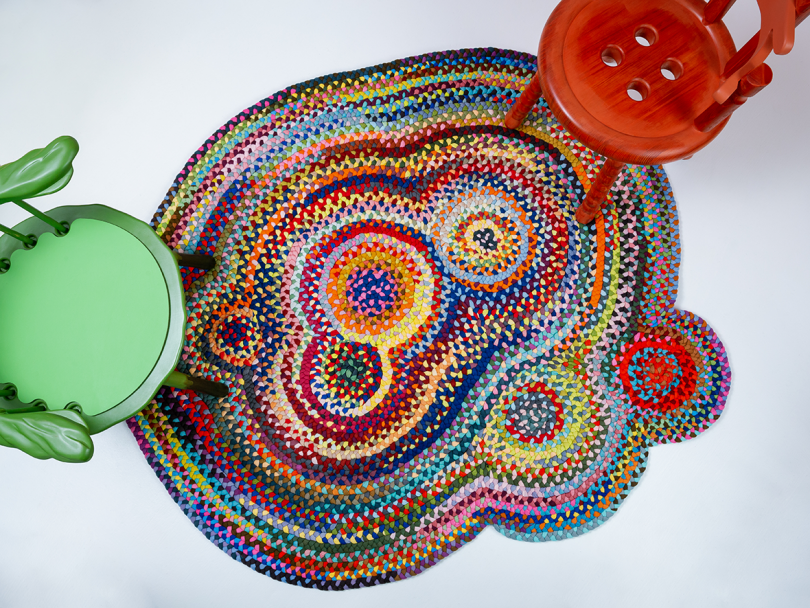 Sue Ravitz's pieces exhibit a wide range of her fiber art. Growing up in the Midwest, she was surrounded by these sorts of crafts. Based in Wilton, Connecticut, Ravitz first became serious about her work exploring color once her children grew up and left home. What began as hours spent knitting small blocks of patterns eventually turned into making rugs. Hand-dyed braided rugs have been present in American households for centuries, but Ravitz makes hers more contemporary through the use of vibrant colors. She also chose a silk needlepoint panel triptych that resembles TV static.
Ravitz's small loops and stitching paired with Blendowski's large pieces wonderfully. "I feel fortunate to be showing my work alongside a really talented furniture artist," says Ravitz. "Aaron's work has a similar feel as mine; they work together. I love how each object recontextualizes the others."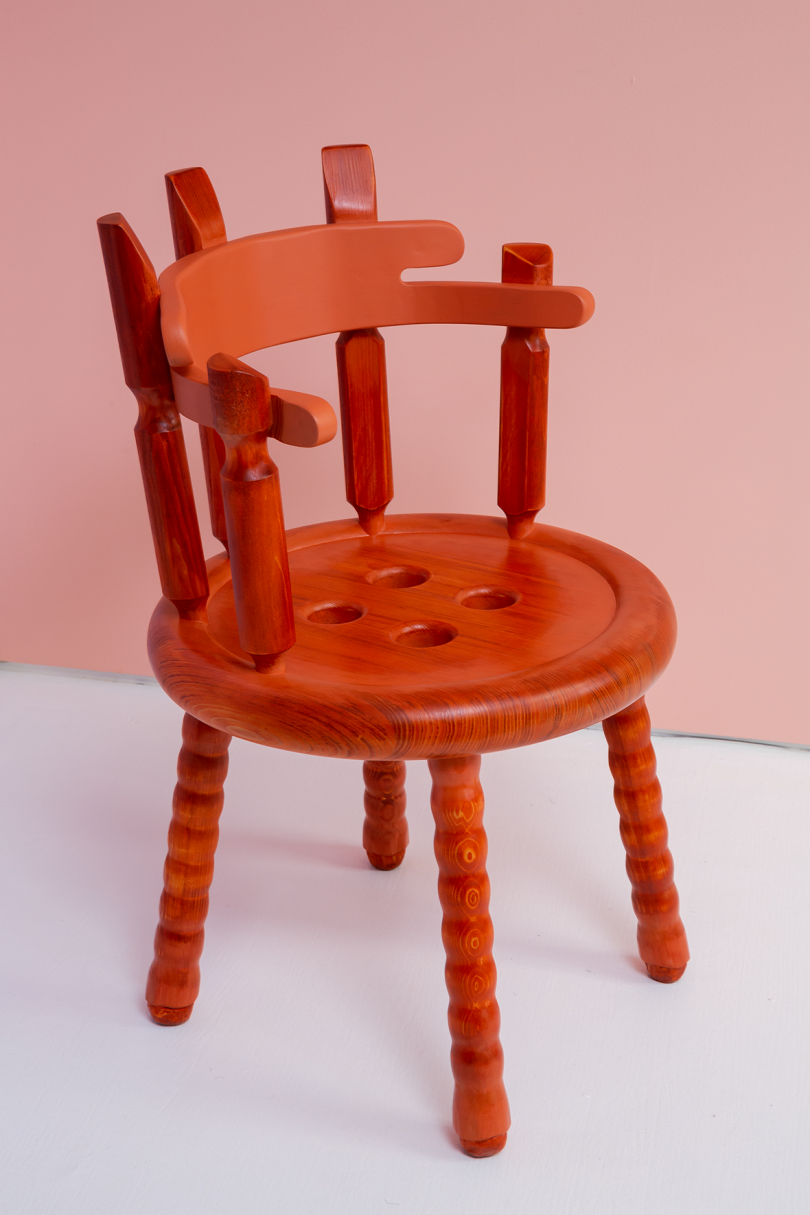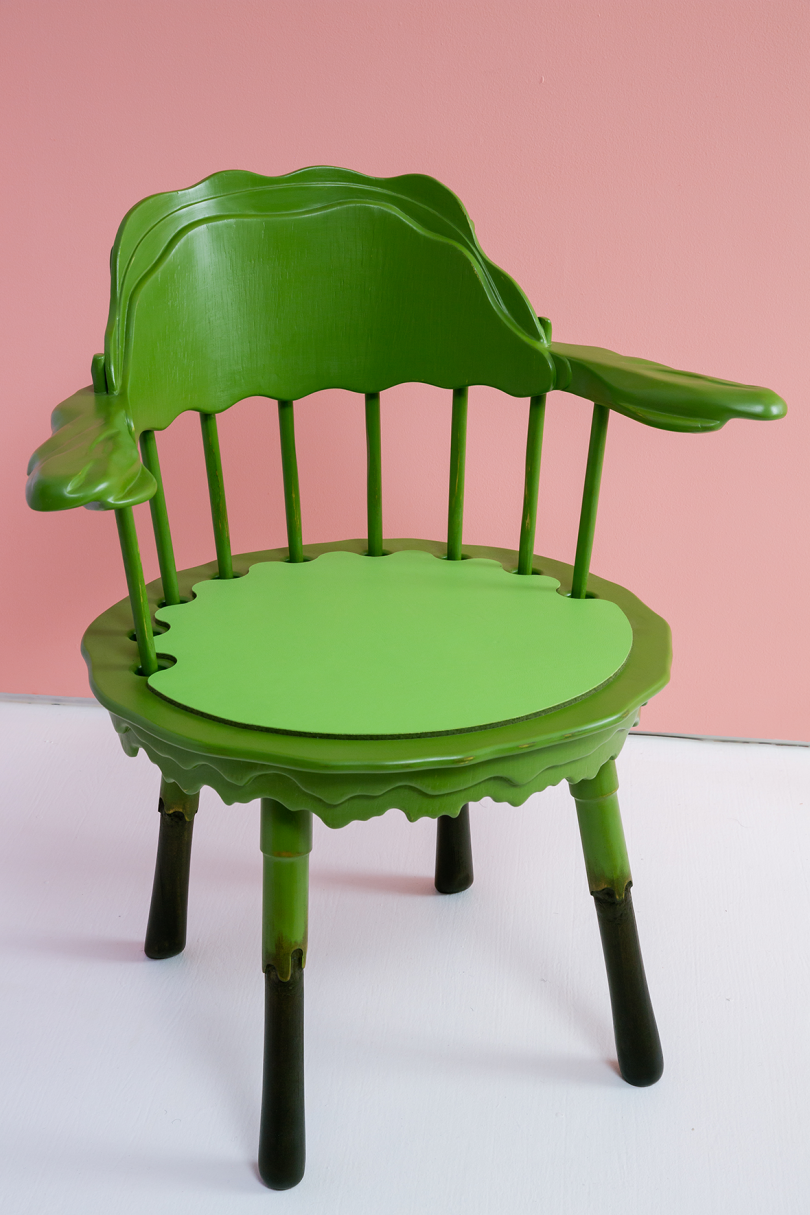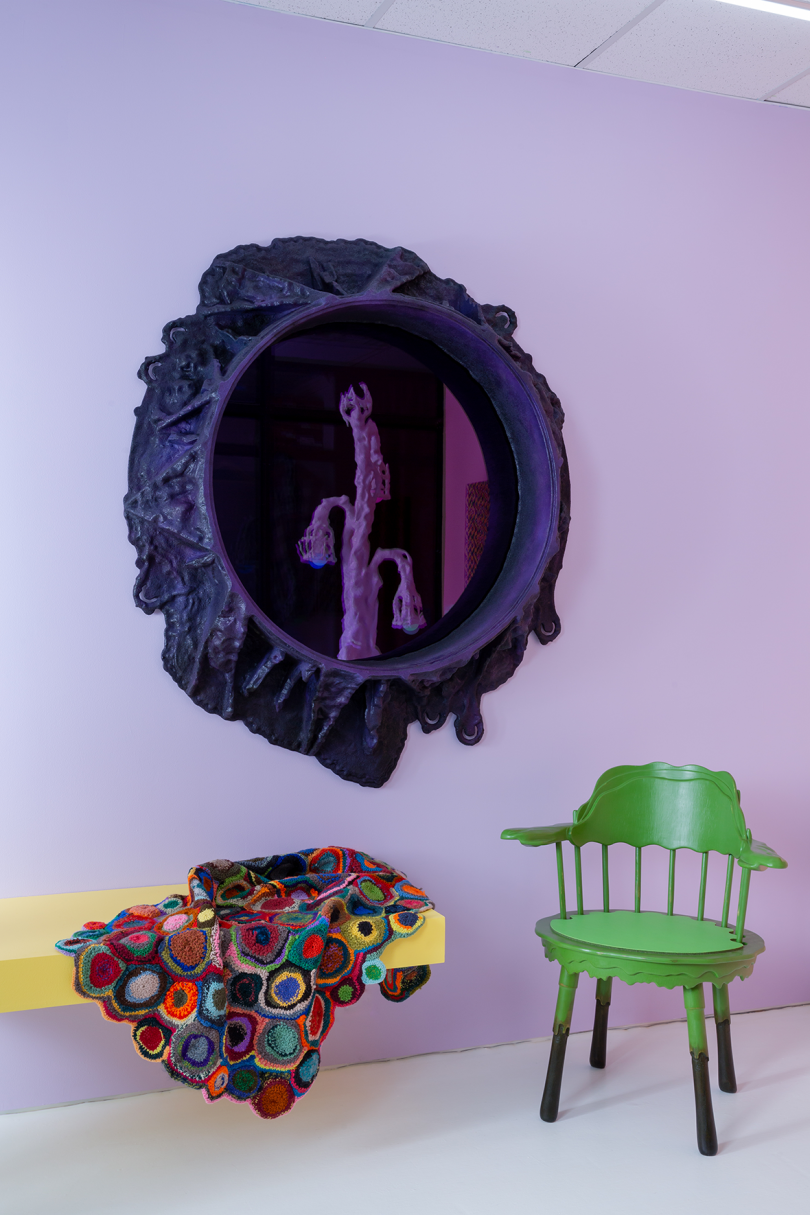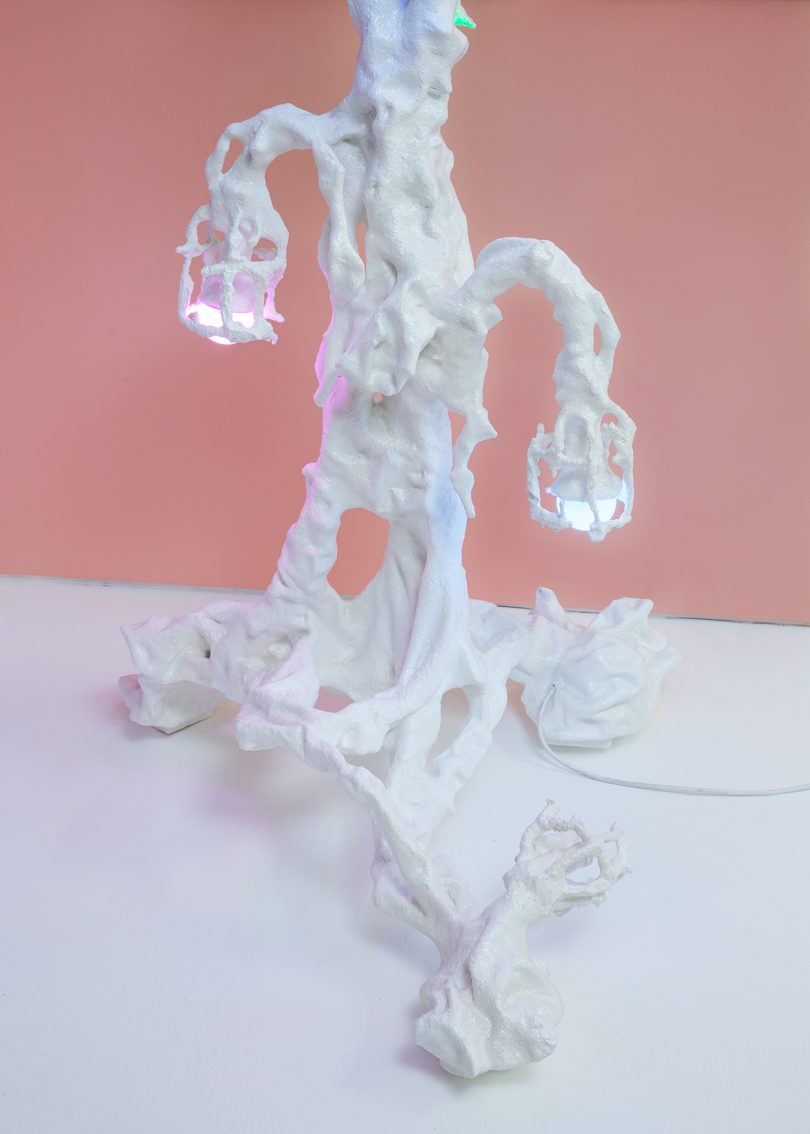 To learn more about Isolated from Function, visit superhouse.us.
Photos by Brian W. Ferry.