Jamie Norris Green Turns Scallop and Oyster Shells Into Lighting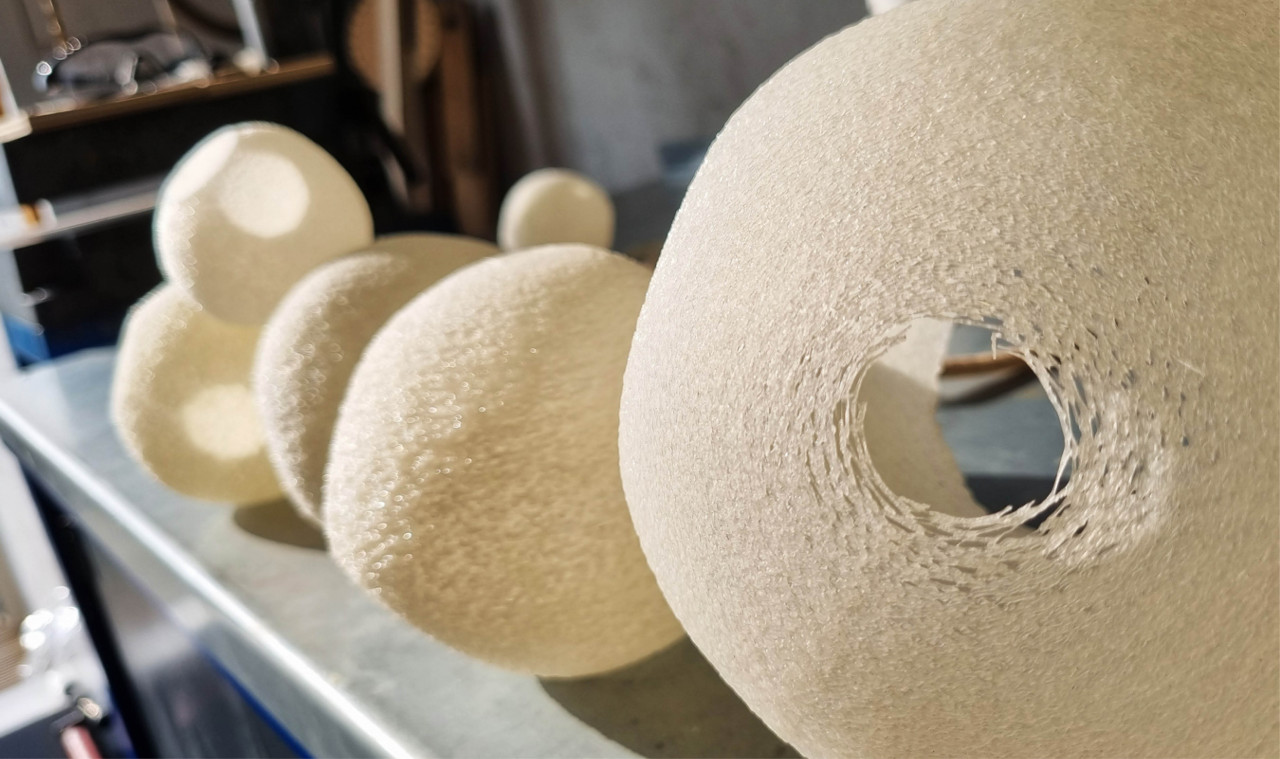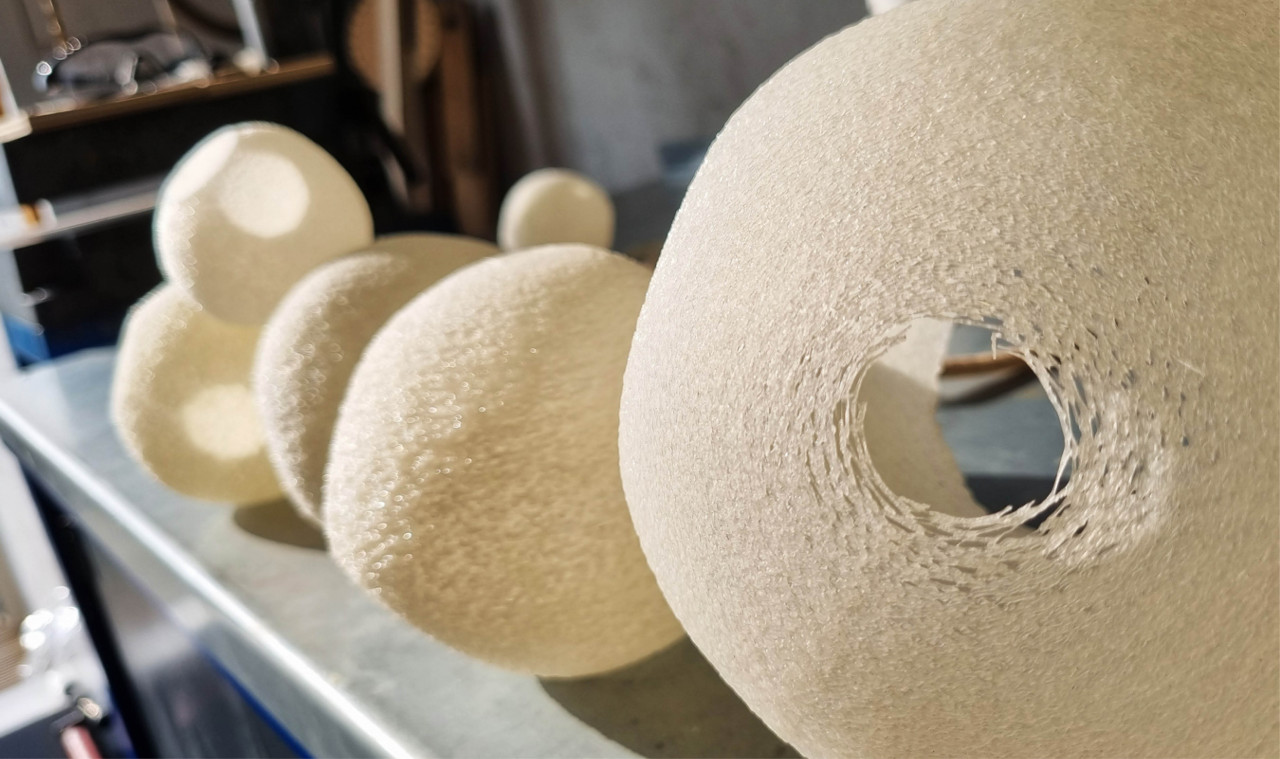 Jamie Norris Green Turns Scallop and Oyster Shells Into Lighting
1/13 Photos
2/13 Photos
3/13 Photos
4/13 Photos
5/13 Photos
6/13 Photos
7/13 Photos
8/13 Photos
9/13 Photos
10/13 Photos
11/13 Photos
12/13 Photos
13/13 Photos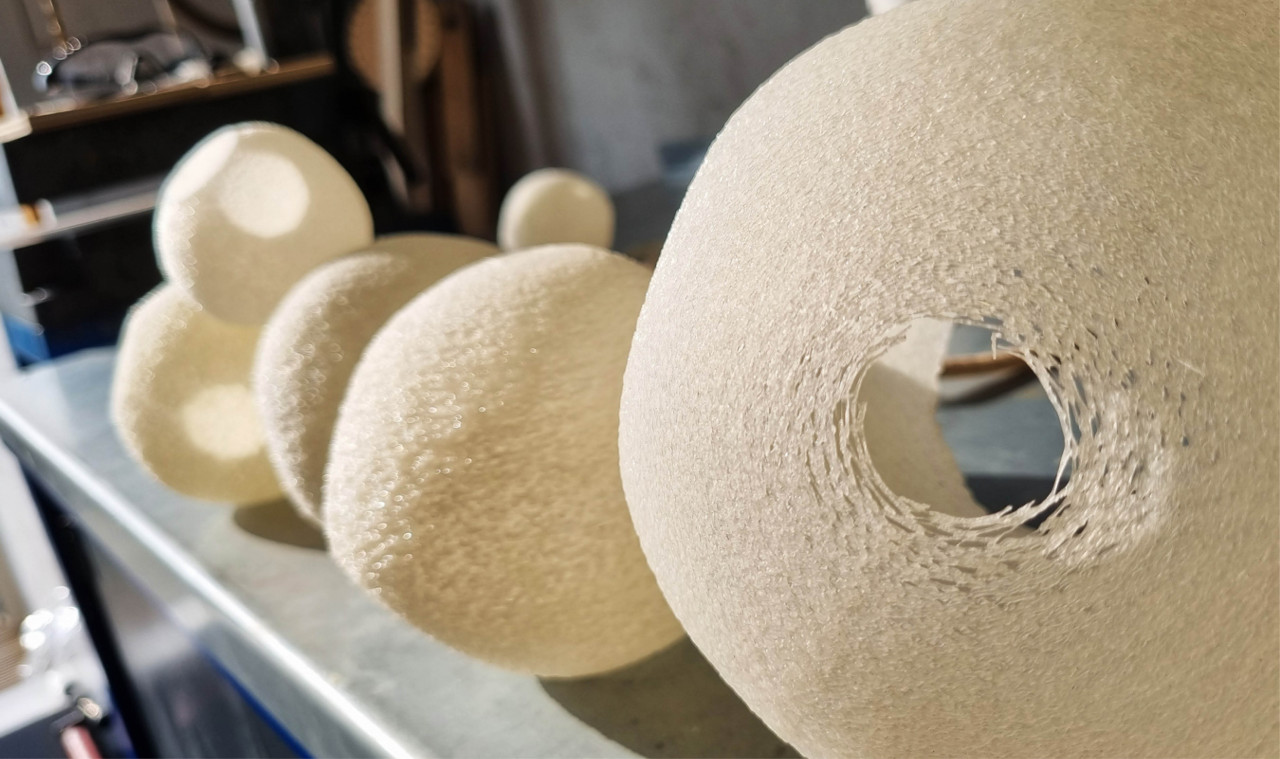 With a background in lighting design consultancy, Jamie Norris Green is an award-winning designer who makes contemporary lighting, art, and furniture. Drawing on his experience working with architects and designers all over the world, he has created a small collection of products that are "digitally handmade." This may sound like a contradiction in terms but by combining traditional handcrafting with digital technology and machinery, Jamie creates one-off or small runs of unique pieces that are often infinitely customizable. They are 3D printed on demand to reduce waste and made from a bio-degradable polymer that includes waste oyster and scallop shells.
Tell me a little bit about your childhood, education, and background in terms of how you first became interested in creativity, design, and sustainability.
I grew up with creativity in the family. My mother was a teacher and my father was a woodworker. Both had studied art at university and were keen painters and illustrators. As a child, I was obsessed with getting out my dad's tools and trying to create things from bits of wood and various bits and bobs lying around the garage. My grandad was also a keen painter but turned his hand to everything from pottery to house building. Having lived through the war and served as a radio technician, he instilled a zero-waste mentality in the family that stuck with me. He fixed everything and threw nothing away. I can't say I would eat some of the moldy food he used to though!
I initially studied graphic design at college, but soon found myself making sculptures and models to photograph and turn into graphics. I then enrolled in a 3D design degree at university. I spent most of my time in the workshop making rather than sketching, much to the annoyance of my tutors who wanted to see more sketches to tick their assessment boxes! I was also fascinated with digital 3D modeling. In my final year, I won an external luminaire design competition and was lured into the world of lighting design after exhibiting at New Designers.
My designs are a mixture of handmade and digitally created/machine-made. I like the term "digital handmade" which doesn't seem to have caught on yet, but describes the process of combining traditional hand-crafting with digital technology and machinery. The process is a long way from mass production. Pieces are made to order and take time to produce. It's very low waste. One of the processes I turn to the most is 3D printing, sometimes to make molds and sometimes to make the finished product.
When did you first become interested in using waste as raw material and what motivated this decision?
It's only been the last couple of years that I have been actively looking to use waste as a raw material. At the same time, I had also been on the hunt for more sustainable materials to 3D print with. Most of my printing is done with a bio-degradable polymer derived from corn starch (PLA) and is more sustainable than petro-chemical plastics, but I wanted to find something better. I discovered that there are several companies now combining waste products with PLA to 3D print with! I tried quite a few different materials with various waste products added: wheat offcuts, spent grains of beer and coffee grounds, mussel shells, oysters, and scallops. I quickly found a favorite. The ground scallop and oyster shell materials possess a beautiful natural warmth and translucency that is revealed once the light is switched on and a slightly pearly cool white when unlit.
What processes do the materials have to undergo to become the finished product?
The PLA bioplastic is melted and infused with very small particles or ground scallop and oyster shells reclaimed from restaurant waste streams in Normandy, France. It is then extruded into filament that can be 3D printed. Because there are no industrial dyes or additives like a lot of other 3D printing filaments the material has a very natural appearance. I wanted to preserve this natural look and convey the digitally handmade ethos. The digital 3D design uses iterative algorithms which make each piece subtly unique in form and texture. Every single 3D form I send to the printer is different. This adds a little time but creates unique pieces. The "misshapen" globes are then fixed to a jute-covered cord with raw brass fittings. An efficient low voltage dimmable LED lamp and transformer is provided with the luminaires.
What happens to your products at the end of their life – can they go back into the circular economy?
I design the products to last a long time and hopefully be timeless, however, interior design is like fashion. Should our products be un-installed, I will take them back at end of life and recycle them – I have recently started to use a local 3D printed waste company to recycle PLA for me. I am also planning to invest in machinery to re-grind and extrude any waste plastic back to 3D printing filament in-house, so I can use it again. This option means the oyster- and scallop-shell-infused material from the Aspera Sphera fittings could be directly recycled to re-print. The brass fittings can all be re-used too.
How did you feel the first time you saw the transformation from waste material to product/prototype?
The first time I saw the oyster and scallop shell infused material I was excited. I couldn't wait to start printing with it. It has such a different appearance to standard PLA – much more natural looking with a subtle opulence. The fact that this came partially from waste products that restaurants were just throwing away really surprised me and has inspired me to find more waste products that can become beautiful things.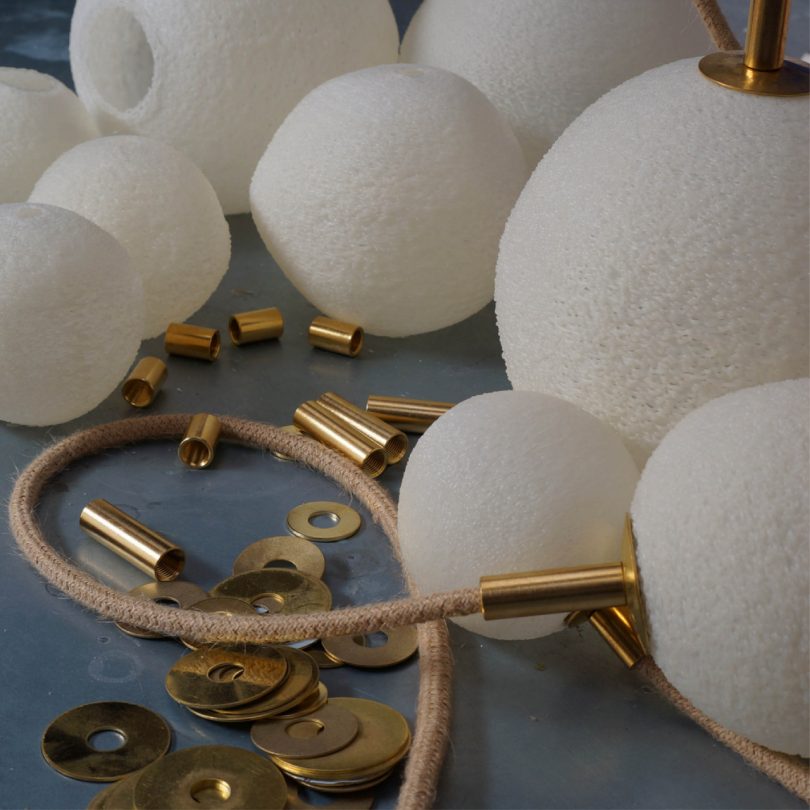 How have people reacted to this project?
Everyone who has seen it is surprised to find out it's 3D printed. The natural color and translucency along with an imperfect form and surface texture make it seem like it has been organically created somehow.
How do you feel opinions towards waste as a raw material are changing?
My opinions have certainly changed! A few years ago, I would have probably seen it as something limited to PR stunts. Now I think it absolutely must happen. We can't go on with the way we consume and discard.
What do you think the future holds for waste as a raw material?
I'm very optimistic that it will become widespread and permeate into most industries. In 100 years, I think it might just be taken for granted and people will look back at this time and struggle to understand why there was ever a time when we didn't use waste.