Remember Nicole Tomazi's Fractal Collection? Well, the Brazilian designer is back with an ocean-inspired series she calls the Jangada Collection. With a desire to bring attention to enjoying the sea while at the same time not destroying it, the four-piece embroidered collection hopes to show respect and admiration for it.
The collection is made up of a rocking chair, a seat, a floppy vase, and a multipurpose wall panel.
The pieces are embroidered through the perforated metal using naval rope as it, "intertwines the lines of the sea and the sky." Combining the metal with colorful blue rope reduces the coldness of the metal and brings a cohesive vibe to the collection.
Tomazi chose to use aluminum as a way to remind people that in Brazil, they have the highest recycling rate of the material.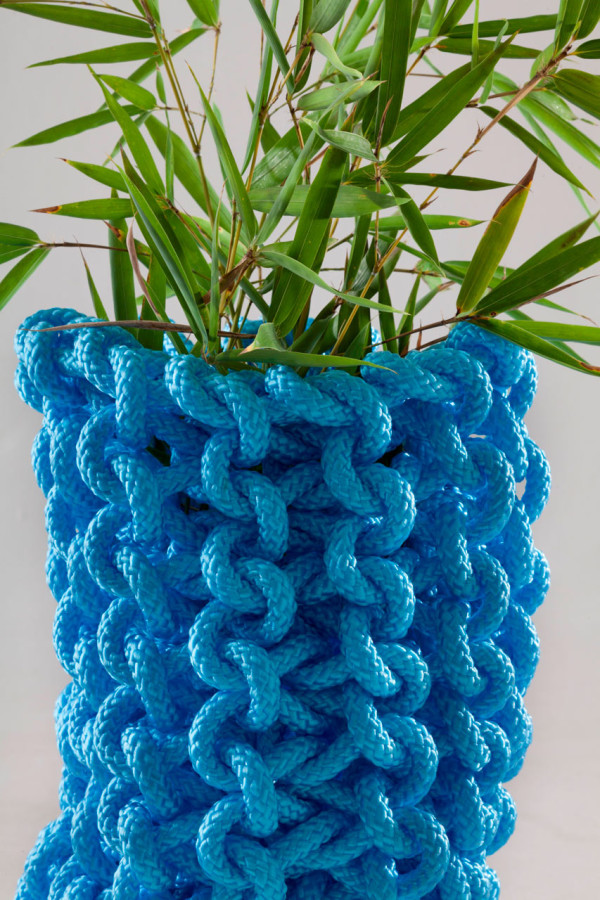 Photos by Marcelo Donadussi.