Japanese-Inspired, LEGO-Like Prefab Apartments That Rethink How We Live + Work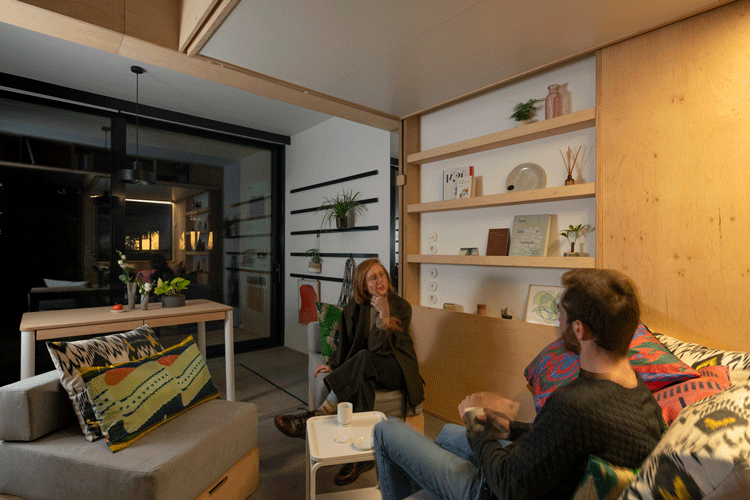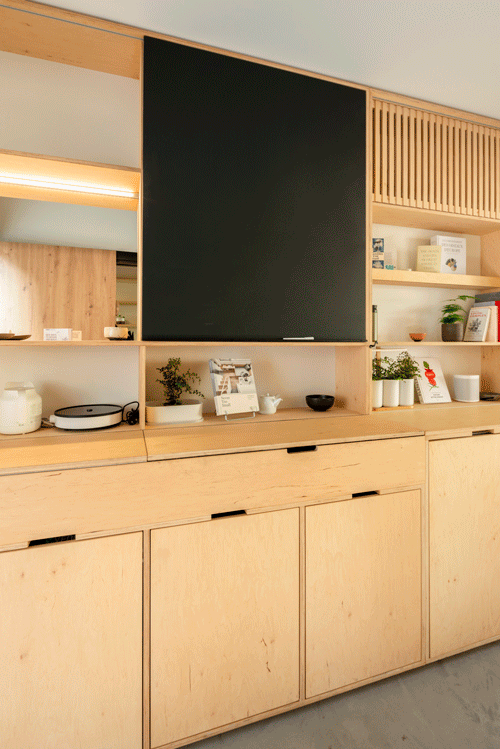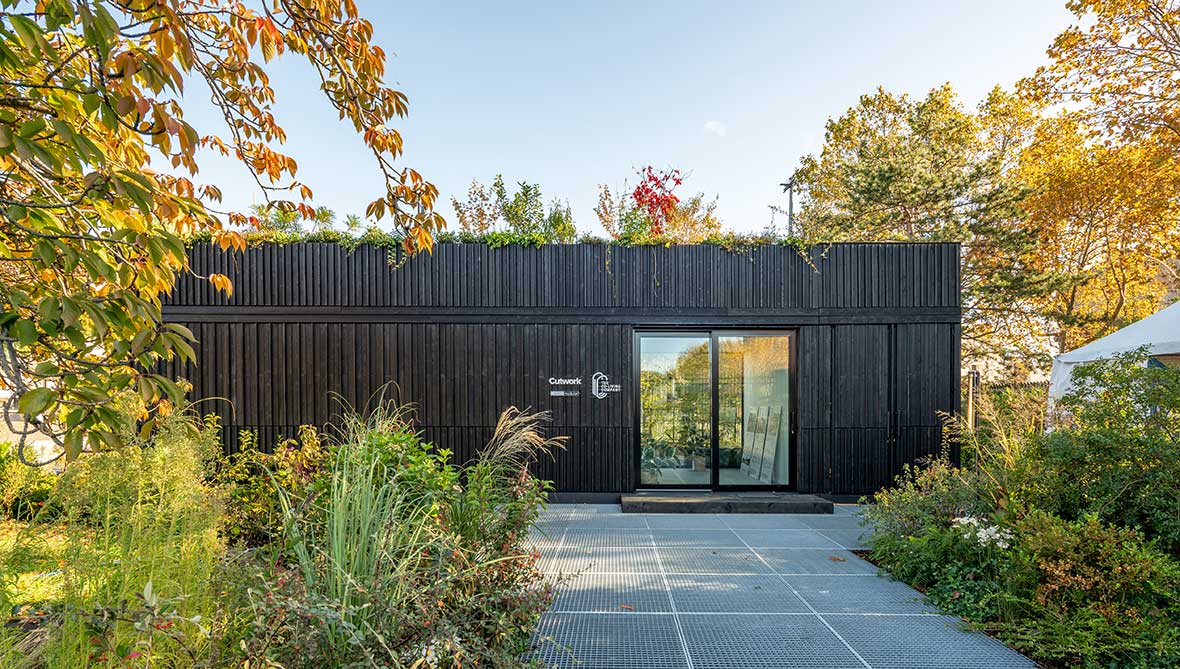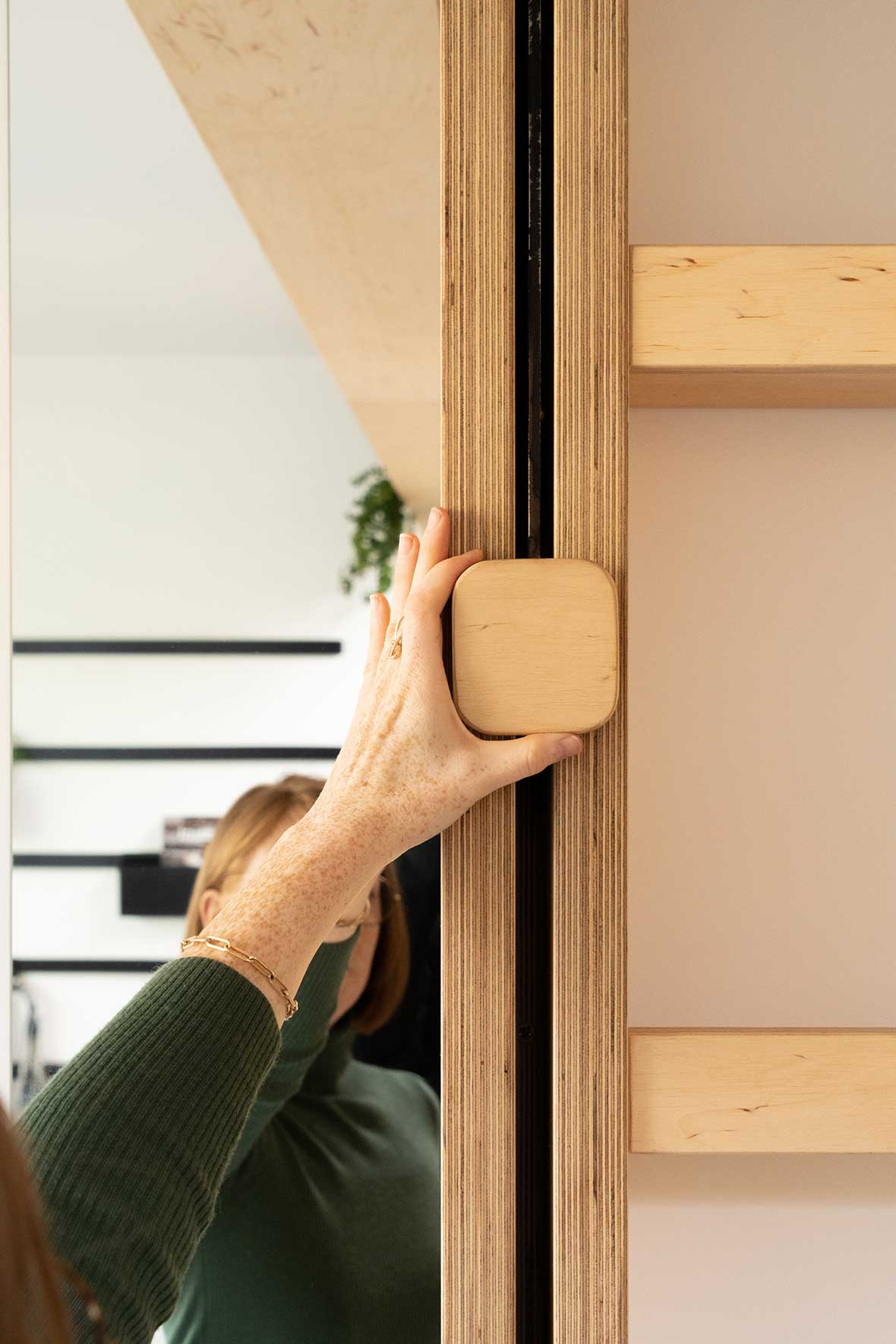 Japanese-Inspired, LEGO-Like Prefab Apartments That Rethink How We Live + Work
1/11 Photos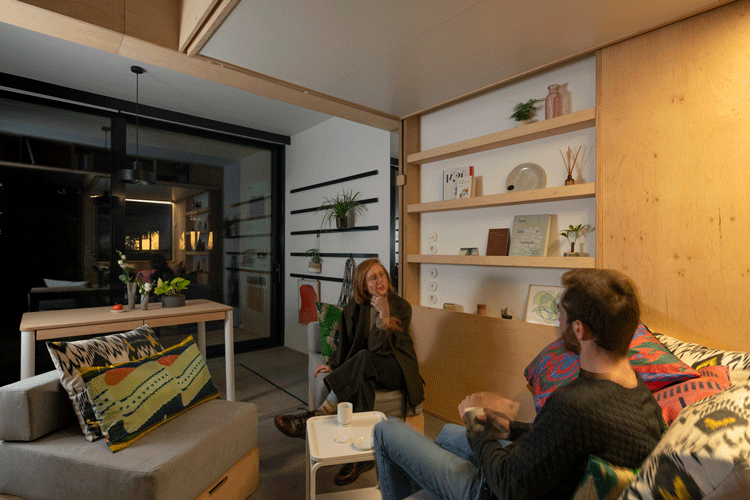 2/11 Photos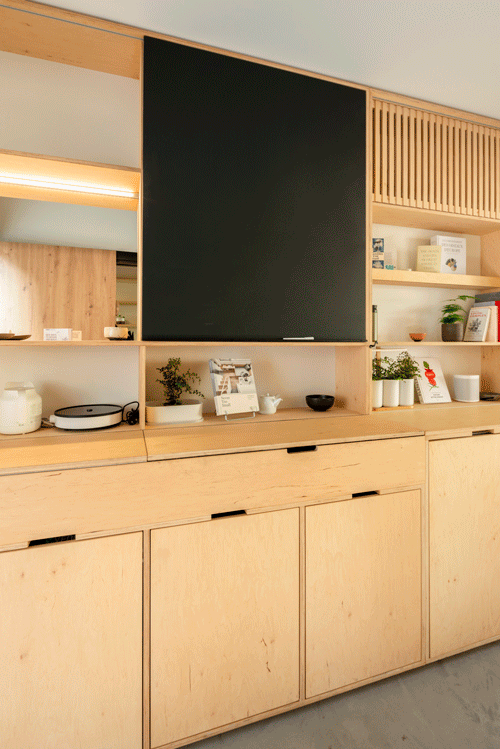 3/11 Photos
4/11 Photos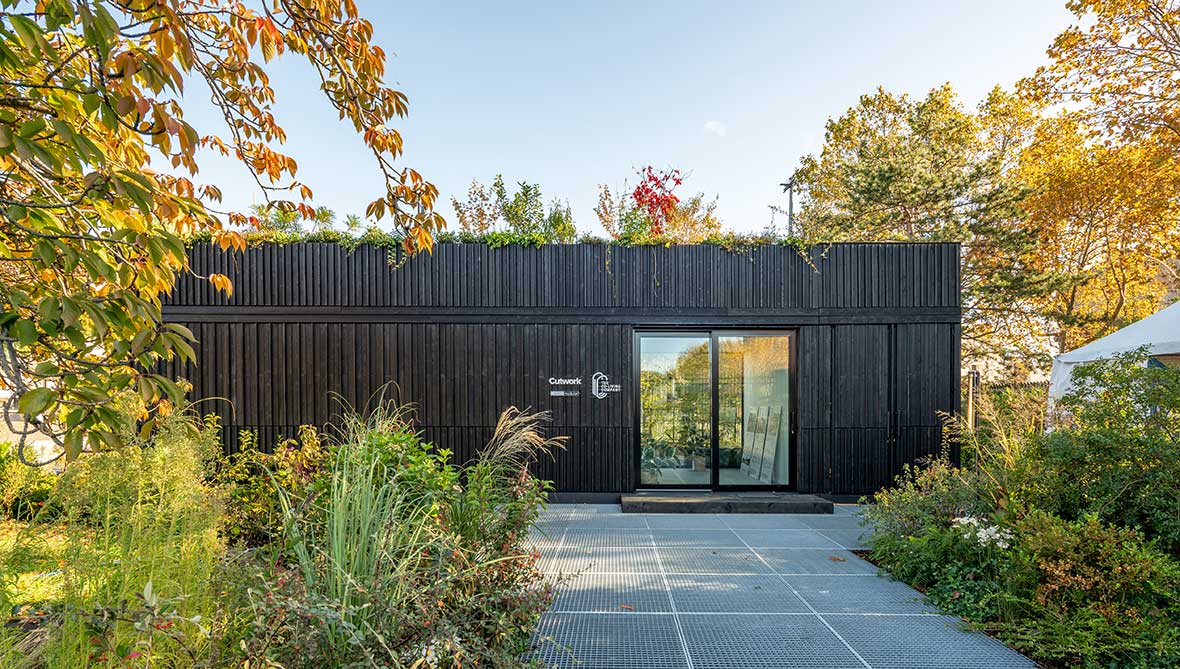 5/11 Photos
6/11 Photos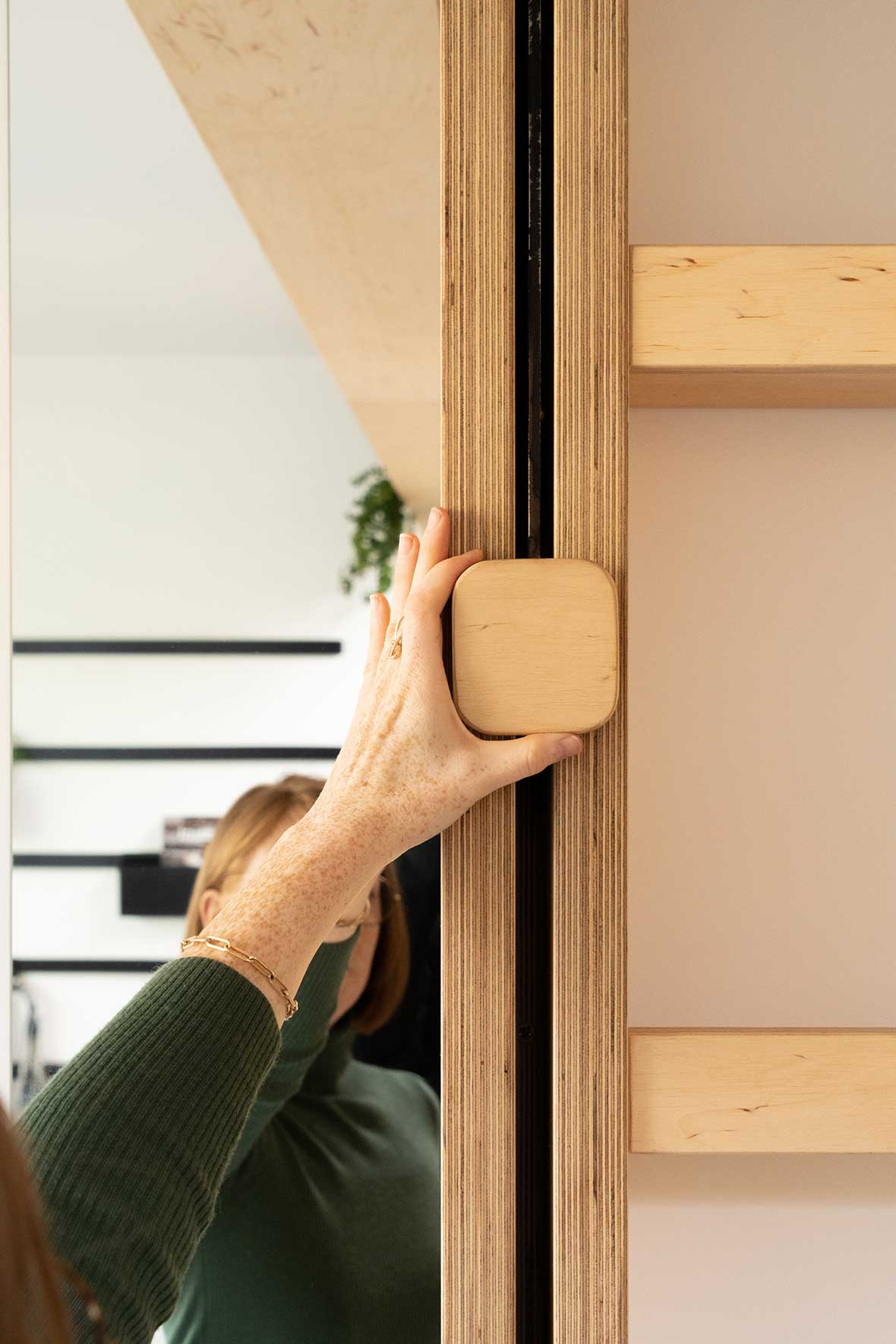 7/11 Photos
8/11 Photos
9/11 Photos
10/11 Photos
11/11 Photos
Over the last decade, how we live and work has changed drastically thanks to rising home prices, low inventory, and the pandemic, which drove many people out of the office. Some have resorted to moving out of the cities they love to more affordable locations, while others have downsized in hopes of cutting costs. Enter Paris-based architecture studio Cutwork, who've gone back to the drawing board to redesign spaces that reflect how we live and work now and in the future. French developer Bouygues Immobilier launched a new co-living company in 2021 with the desire to reinvent, and simplify, the way "we rent, use, and share living spaces." To make that happen, they enlisted Cutwork to create the full interior concept "to make it easier for working people, between 25 to 40 years old, to access high-quality, affordable living and a socially connected life, addressing the widespread epidemic of loneliness within this generation." The 26m2 PolyRoom prototype prefab unit is on display in Paris through February 2022 before launching across France next year.
The prefab modules are designed to stack like LEGO bricks to form a residential building in less time than one built using conventional construction methods. Bouygues Immobilier has plans to open 15 sites by 2025 which will provide 2,500 PolyRoom bedrooms.
One of the main goals that had to be addressed was the need to do more things in less space. Lifestyles have changed which means our homes need to be able to accommodate a range of activities, like sleeping, eating, working, entertaining, relaxing, exercising, etc. Cutwork co-founder and architect Antonin Yuji Maeno looked to the Japanese concept washitsu, which is a central room in traditional Japanese homes that doesn't have one specific purpose. Instead, it can adapt to the inhabitant's ever-changing needs. For the bedroom, instead of it only being designed for sleeping, they designed the space to work for various activities. Antonin Yuji Maeno says: "It's no longer about the amount of m2 we live in but about living in polyvalent spaces that are designed to be reconfigured to fit all our intimate and social needs."
Traditionally, the bed takes up the most space in a bedroom, requiring Cutwork to design a bed that lifts to the ceiling in order to free up space during the day to do other things. Throughout the PolyRoom design, smart storage solutions and modular furniture offers residents more options as to how they use the space.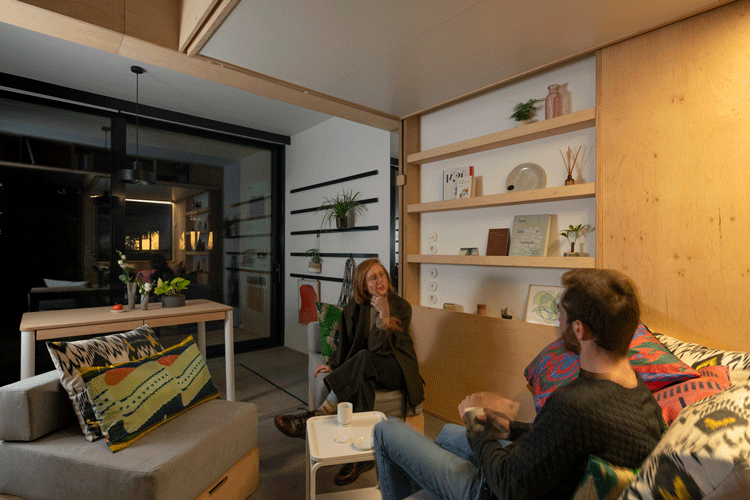 The UN predicts that by 2050, there will be 3 billion more people residing in cities than they are today. That will require a substantial amount of new housing to be built quickly to accommodate everyone by that time. With that type of growth, prefab is an optimal choice as it greatly reduces the time required from design to move in. The PolyRoom modular units can be quickly stacked like LEGO bricks to complete new, move-in ready buildings for Bouygues Immobilier Coliving in more efficient time frames.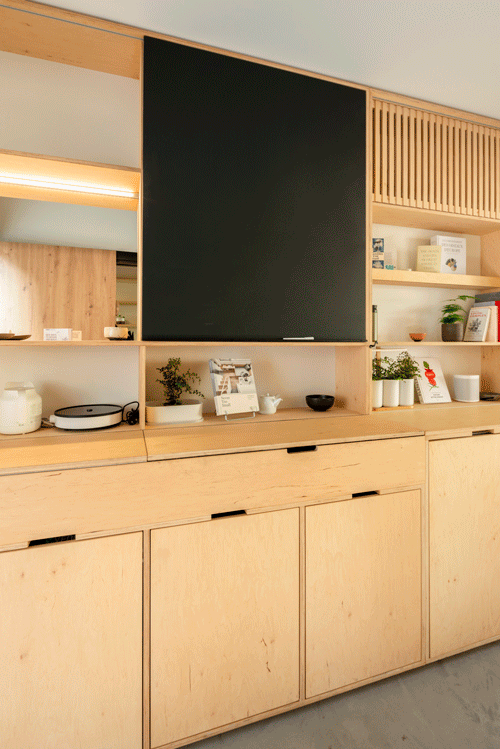 "Buildings should be plant bombs," says Cutwork co-founder and lead architect Antonin Yuji Maeno. Over the last several decades, billions of birds have disappeared and with a goal to reverse that and other ecological destructions, Cutwork plans to "reintegrate nature into urban developments in order to reactivate local biodiversity." Their designs include balconies, facades, and rooftops to be full of plants native to the local ecosystem, in order to support insects and birds.
The PolyRoom prototype location: Expo Porte de Versailles, 1 Place de la Porte de Versailles, 75015 Paris, France
Photos © Pierre Châtel-Innocenti, courtesy of Cutwork.