July's Window Air Conditioner Panel Is Moss-ly Green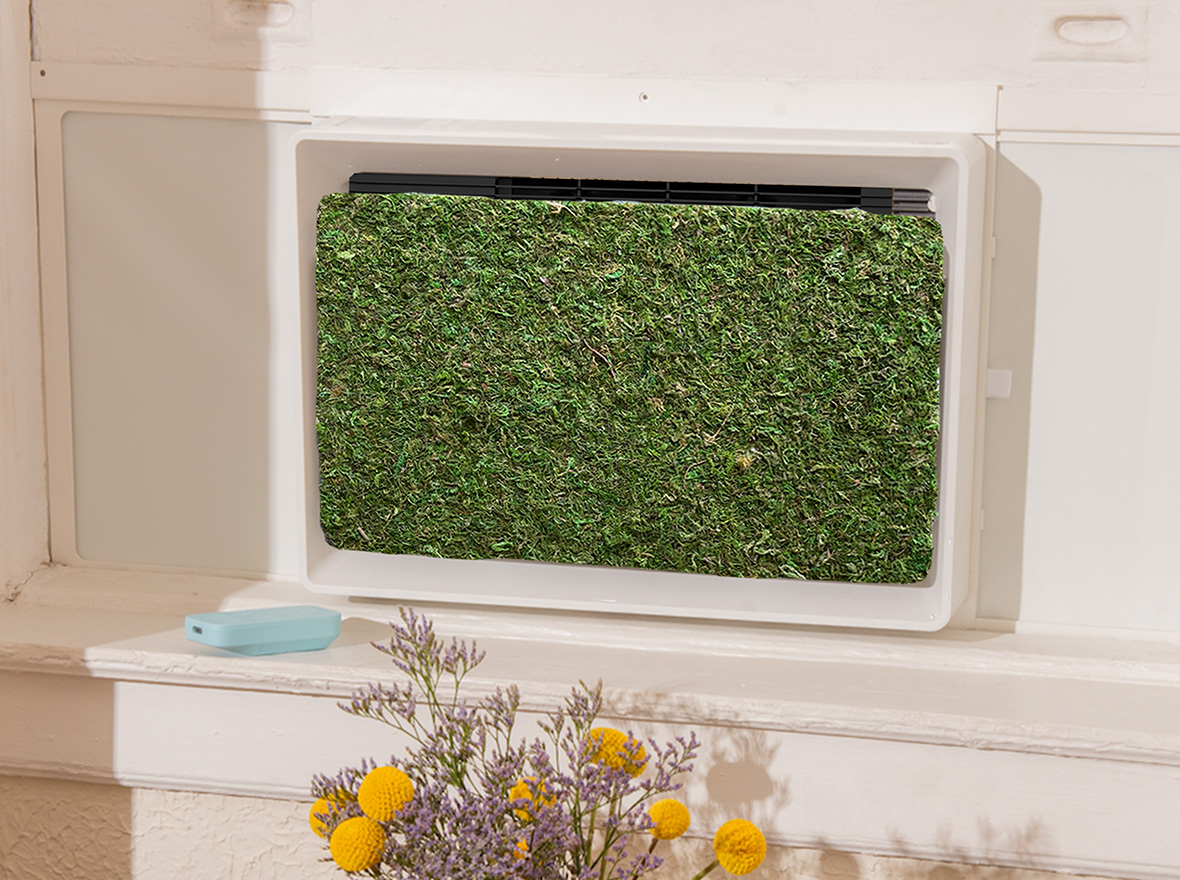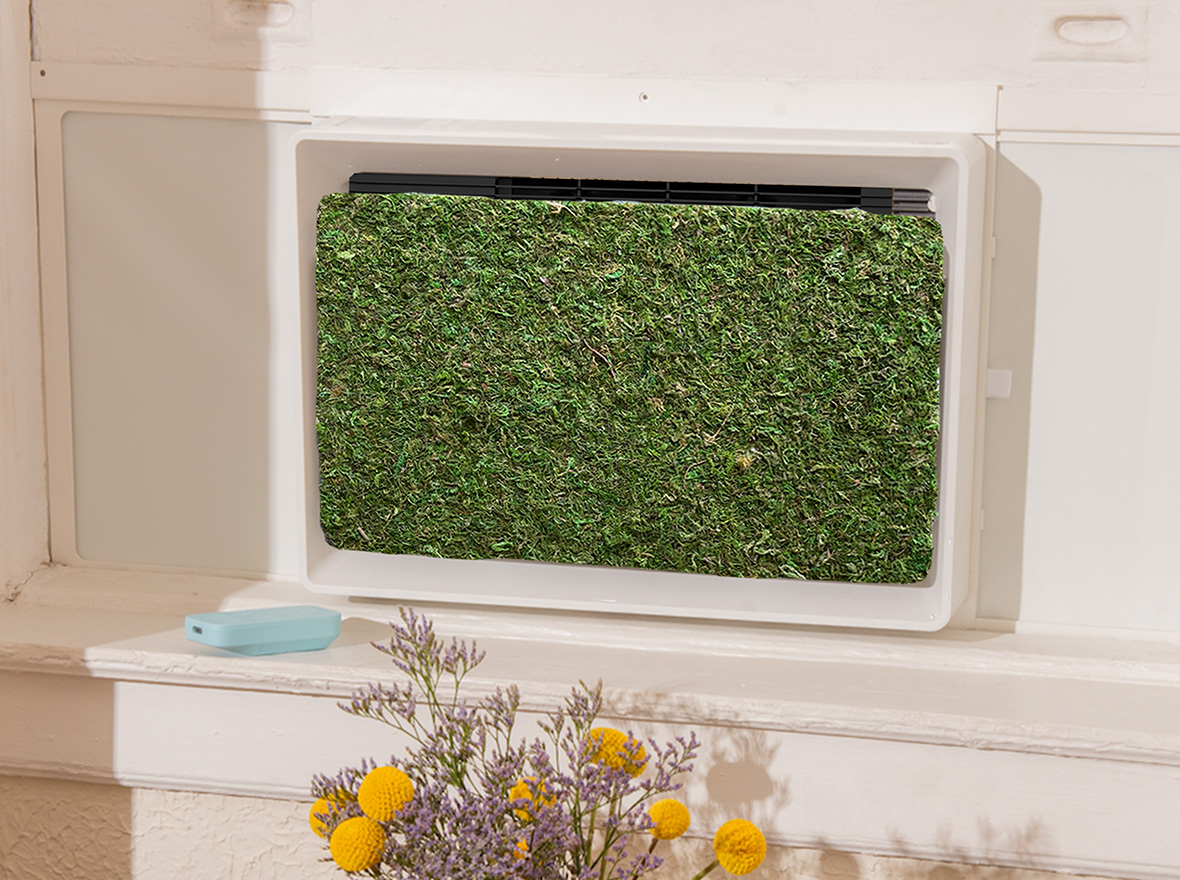 July's Window Air Conditioner Panel Is Moss-ly Green
1/6 Photos
2/6 Photos
3/6 Photos
4/6 Photos
5/6 Photos
6/6 Photos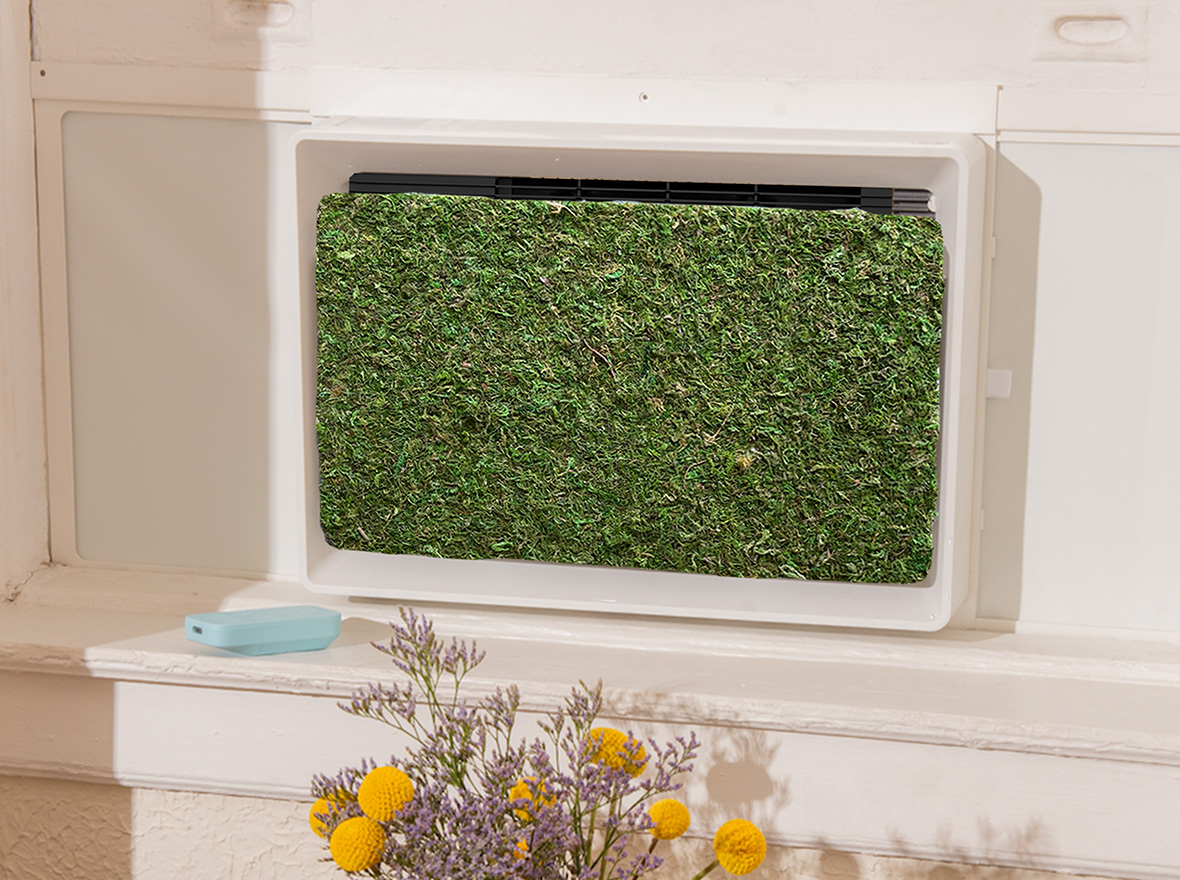 It's perhaps telling more than a few colleagues and friends asked if I had seen the moss-covered air conditioner, an inquiry also accompanied with a "this totally made me think of you!" As the self-identifying nature-loving, tree hugging, mycophile modernist of the team, I indeed had taken a perplexed note of July's greenery-adorned window air conditioning panel design. Covered in genuine moss, it's without a doubt an attention grabbing attempt to disguise the traditionally unsightly – yet increasingly necessary – home appliance.
Is it real moss? Yes, but alas, it's not alive. July's limited-edition Moss-Covered Front Panel is a $75 add-on accessory that adds a lush layer of real preserved and full-grown moss for the interior. The effect is somewhere between a living wall and vertically-oriented patch of lawn for indoor appreciation. Perhaps bookended by real living plants, the moss panel would look even more jungalow-tastic.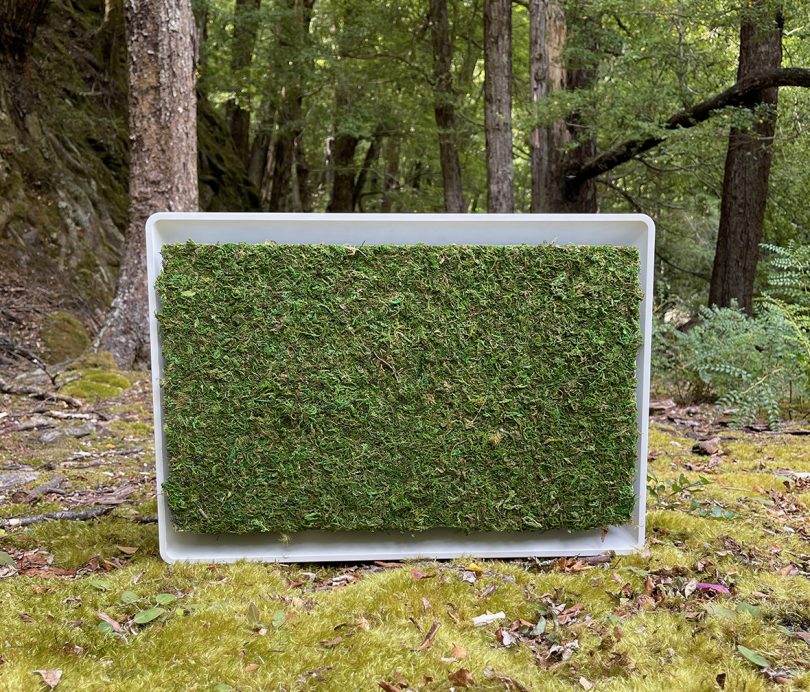 July says this moss panel feature requires zero upkeep, again, attributable to the fact that while the moss was once living this layer is not and simply preserved for posterity. It is an interesting option for anyone who self-identifies as a black thumb but prefers natural surfaces rather than plastic. There's also the option to color the front with a matte forest green cover if you're at a loss about this idea of moss.
Personally we think the optional Plexiglass Side Panels are the most tempting accessory, since they bring back light and a view that all other window units block once installed.
The Small (6,000 BTU) July Air Conditioner with Moss-Covered Front Panel is available for $474 and the Medium (8,000 BTU) July Air Conditioner with Moss-Covered Front Panel is available for $554.
This post contains affiliate links, so if you make a purchase from an affiliate link, we earn a commission. Thanks for supporting Design Milk!