JUNTOS' Debut Collection Is Rooted in Togetherness
JUNTOS' Debut Collection Is Rooted in Togetherness
1/12 Photos
2/12 Photos
3/12 Photos
4/12 Photos
5/12 Photos
6/12 Photos
7/12 Photos
8/12 Photos
9/12 Photos
10/12 Photos
11/12 Photos
12/12 Photos
As with any inaugural launch, cofounders María Daniela Huiza and Abraham Bendheim of New York-based design studio JUNTOS wanted their first ever collection of furniture and objects to have a special meaning. They recognized that people are eager to open up their homes and reconnect with each other after years of social distancing because of the pandemic. The designers decided to root their Coming Home collection in togetherness, creating four pieces that help bring people closer together within the home. After all, JUNTOS is the Spanish word for together.
The signature piece of the collection is the Oblique coffee table which features rounded edges, diagonal lines intended for easier maneuverability to get to one another, and a lower shelf to store away extra objects and provide a blank surface top to gather around amongst friends and family.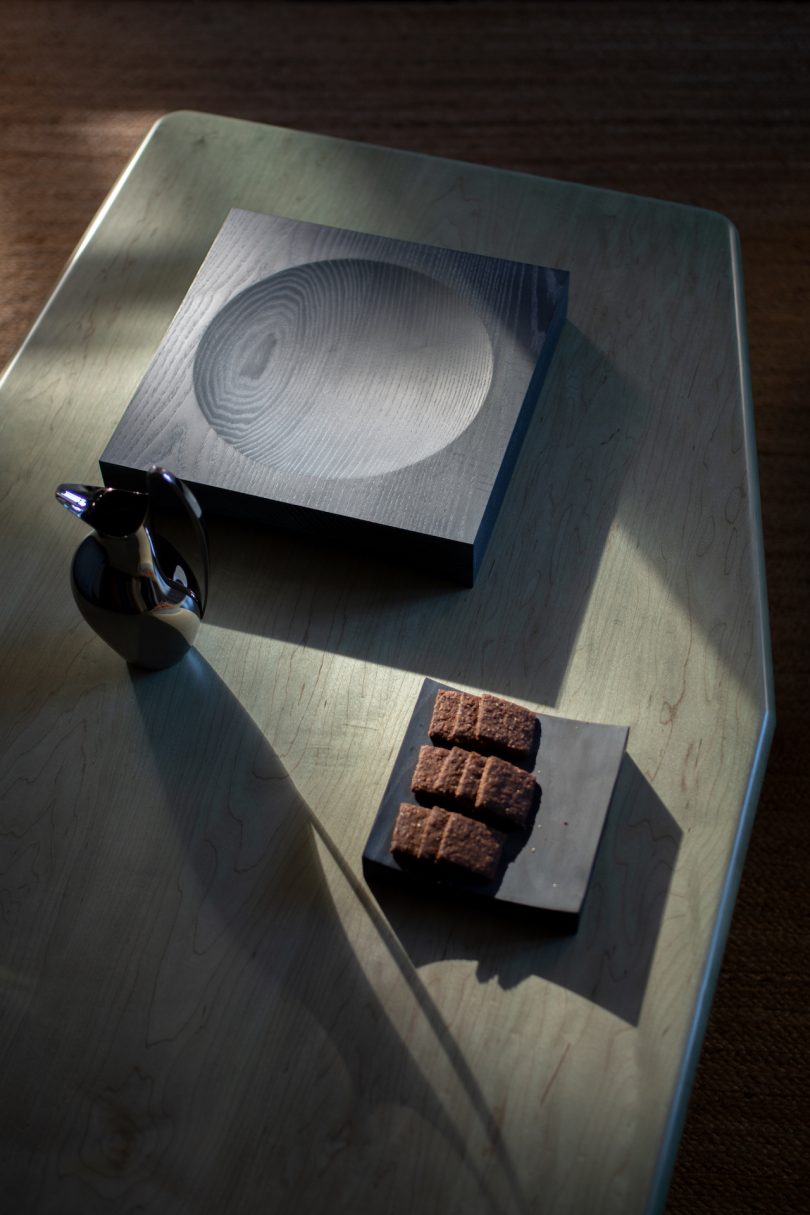 The Mortise bookshelf comes flat packed. A German demountable locking system allows it to be collapsible yet stable when assembled. Its modular design can be extended up to 9 feet wide to provide substantial storage as needed. On the flip side, the Arc stool takes up a smaller footprint as a humble seat with a soft contour to rest on and angled legs that add style and flair. Finally, the double-sided Duo bowl functions as an architectural catchall that can be flipped and used on either side.
All four pieces are made of solid hardwood sourced from the North East of the United States and manufactured in Maine and New York. The furniture pieces are available in three colors: Lichen, a light green; Tinto, a deep purple; and Tide, a dark blue. The Duo Bowl is available in a large or small size in Niche, a dark, multi-layered, custom color using black sumo ink and natural wood stains.
For more information on JUNTOS, visit juntosprojects.com.
Photos courtesy of JUNTOS.