Standing Room Only: KEF LS60 Wireless All-in-One Floor Speakers Are a Hi-Fi Dream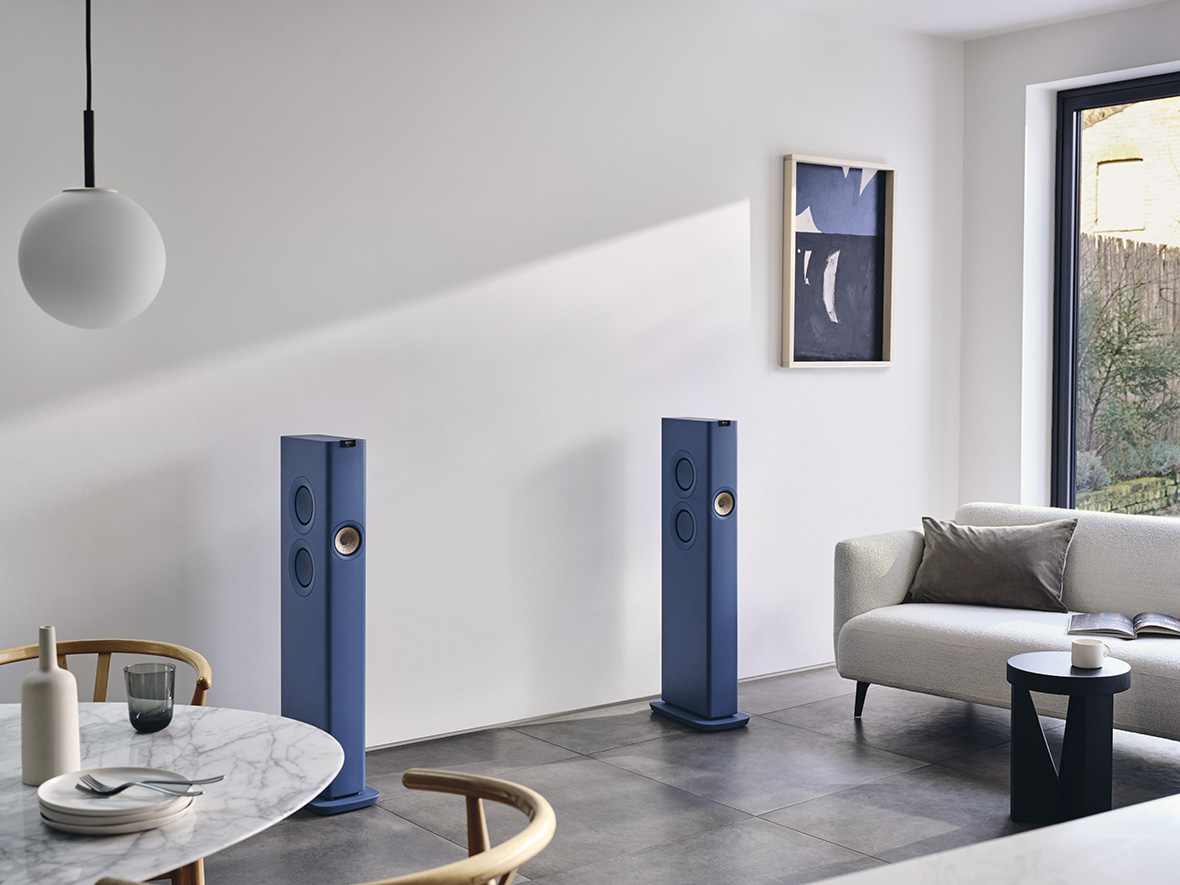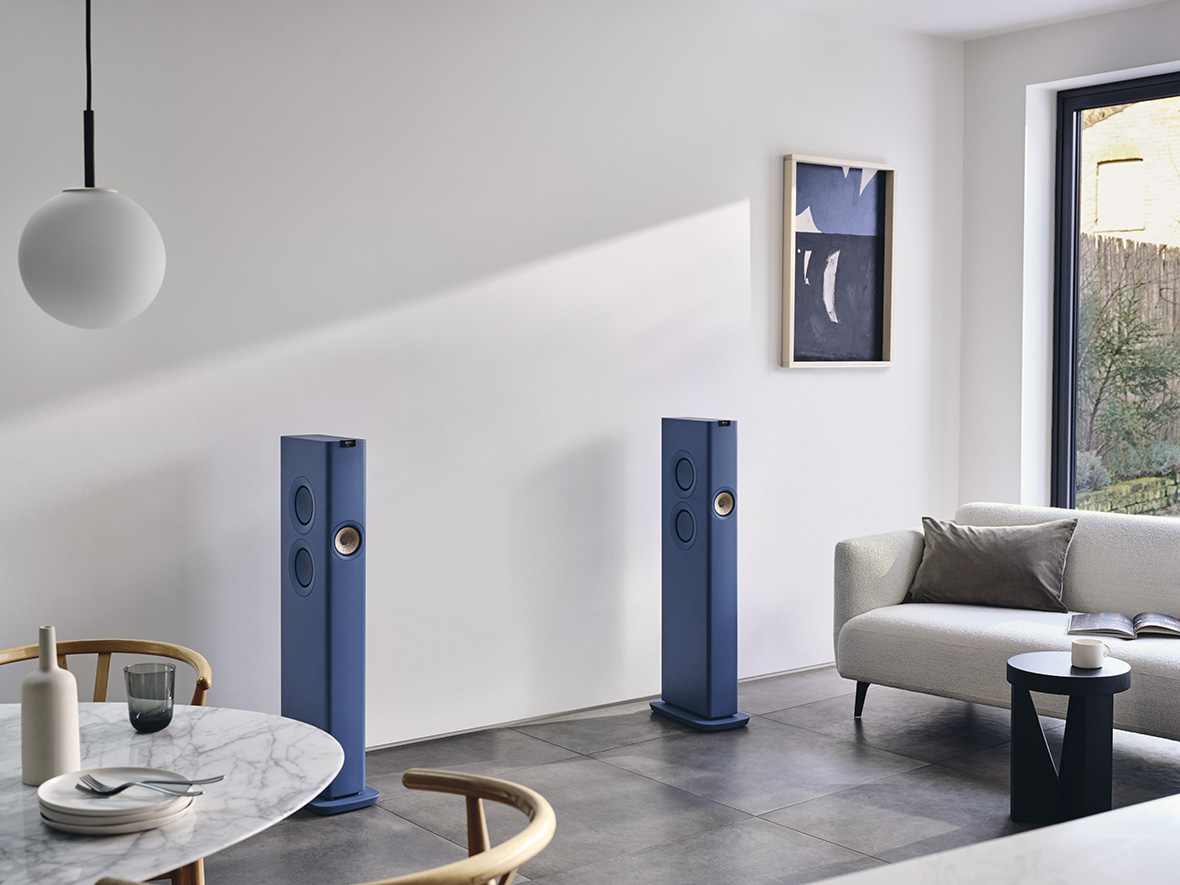 Standing Room Only: KEF LS60 Wireless All-in-One Floor Speakers Are a Hi-Fi Dream
1/9 Photos
2/9 Photos
3/9 Photos
4/9 Photos
5/9 Photos
6/9 Photos
7/9 Photos
8/9 Photos
9/9 Photos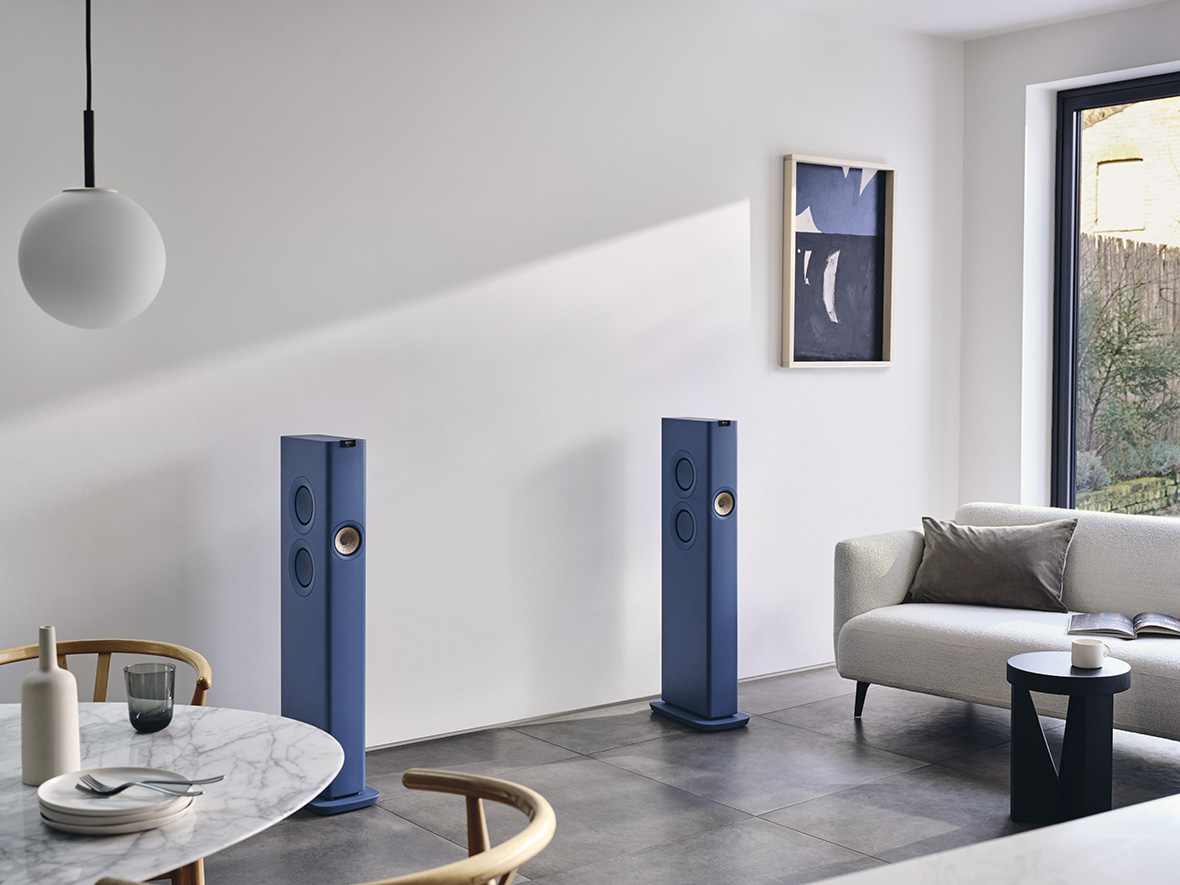 It's hard to pinpoint when floor standing speakers fell out favor amongst the general public as an aspirational piece of home audio, but it is inarguably a category that has faded into the background as smaller wireless streaming speaker options have evolved into the first choice of many buyers. Large high-end tier speakers for the dedicated listener persevere. Still, even discerning audiophiles might wish for the simplicity and ease that all-in-one audio ecosystems like Sonos speakers deliver. Which makes the newly announced KEF LS60 Wireless a promising uncompromising compromise.
Let's get one thing out of the way, these are $7,000 loudspeakers, so they've been designed not only to celebrate KEF's 60th anniversary in uncompromising fashion, but also appeal to a demographic typically expected to deliberate over bit rates, budget into and beyond four figures for components, and have dedicated floor space for their choice in audio gear.
The KEF LS60 Wireless is certainly no swan song, but a confident wail of the brand's hi-fi history encapsulated in a sleek contemporary floor standing form (they look particularly captivating in a tastefully conspicuous Royal Blue, but are also available in the more subdued options of Mineral White and Titanium Grey), the work of KEF collaborator and industrial designer Michael Young. Young is the same designer who shaped the KEF LSX wireless bookshelf speakers into a multi-accolade design.
The LS60 Wireless shares some of the same design cues as its smaller predecessor, but we'd argue the more extraordinarily slim rectangular tower design is even more successful, primarily because it balances presenting a surprisingly compact footprint for a floor standing speaker and is still able to house a plethora of acoustic technology within: a quartet of 5.25-inch Uni-Core force-canceling drivers situated facing back to back with a Uni-Q driver comprised of 19-mm tweeter positioned bullseye in the center of its 10-cm aluminum midrange cone work in harmony to seemingly radiate from just a single point, as showcased by the snazzy 3D rendered animation below:
The LS60 Wireless is all about options, including the ability to operate them as low-latency wireless speakers or traditionally using a wired connection for uncompromised performance. But even in cable-free mode, these speakers perform up to 24bit/96kHz (wired connection perform in resolution up to 24bit/192kHz).
KEF designed the LS60s not only to be as flexible in setup, but also playback. Out-of-the-box they can connect via Wi-Fi, Apple AirPlay 2, Google Chromecast, and Bluetooth. And of course, there's an app to further customize and control playback; KEF Connect app also adds the ability to stream from Amazon Music, Qobuz, and Deezer or tune into internet radio and podcasts, with the option to use native apps to stream directly from Spotify Connect, Tidal Connect and QPlay, Roon Ready (a future feature planned for Fall 2022).
Our opinion of the LS60 Wireless is all conjecture at this point, as we've yet to demo a pair in-home. But from all appearances, KEF makes a stand up point that floor speakers still deserve a place in the home if you desire the best in audio performance… but still fancy a little more simplicity.