Kickback Outdoors With the ADD Modular Seating System
Kickback Outdoors With the ADD Modular Seating System
1/16 Photos
2/16 Photos
3/16 Photos
4/16 Photos
5/16 Photos
6/16 Photos
7/16 Photos
8/16 Photos
9/16 Photos
10/16 Photos
11/16 Photos
12/16 Photos
13/16 Photos
14/16 Photos
15/16 Photos
16/16 Photos
We're looking forward to spending more time outdoors in fewer layers of clothing, and it would seem Lapalma's ADD seating system is on the same page. The colorful modular collection can be arranged, detached, and changed around – all in the name of good fun. Designed by Francesco Rota, ADD meets the wants and needs of relaxed contemporary outdoor entertaining.
The main building block of the seating system is a chair with aluminum base supports. Join two together to create a modern sofa with removable covers. V-shaped, S-shaped, and more, the ADD modular system can create vastly varied forms while also adapting to existing architectural elements. A bench is an ideal solution for gardens, terraces, and patios. Choose between rectangle or square and gain the ability to accommodate two to four people.
As for further features and details, the ADD seating system features an aluminum powder coated frame with webbed elastic support. Recycled die-cast legs keep it aloft, and are available in two different heights. Pre-drilled holes allow for backrests to attach in several positions for the utmost in comfort. And the saturated colors of ADD will stay true, thanks to protective fabrics that are breathable, waterproof, and UV-resistant.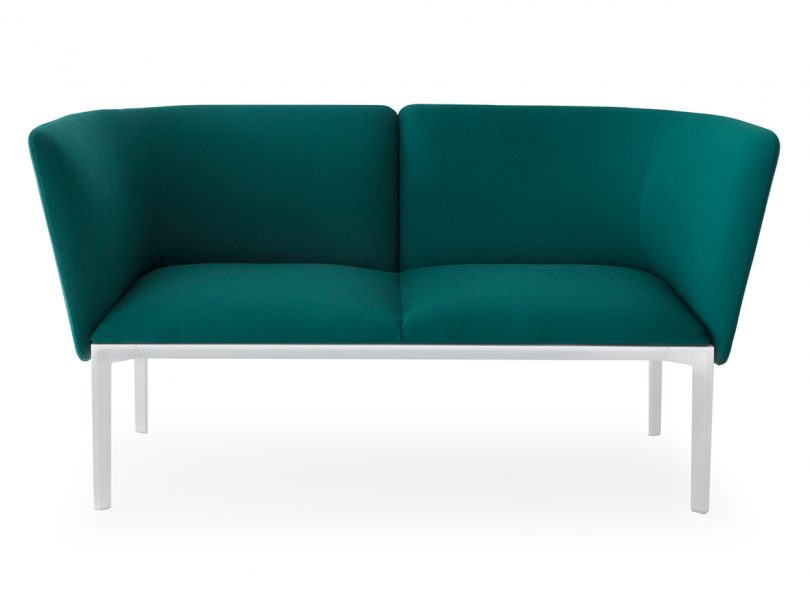 To learn more about the ADD seating system, visit lapalma.it.