If I had to go back to kindergarten, I'd want to go to this one, please.
Designed by G.O.Y.A. (Group of Young Architects) and located in Austria, this modern kindergarten school has large panoramic windows that offer views to the tree-lined landscape and movable walls to create large spaces for events.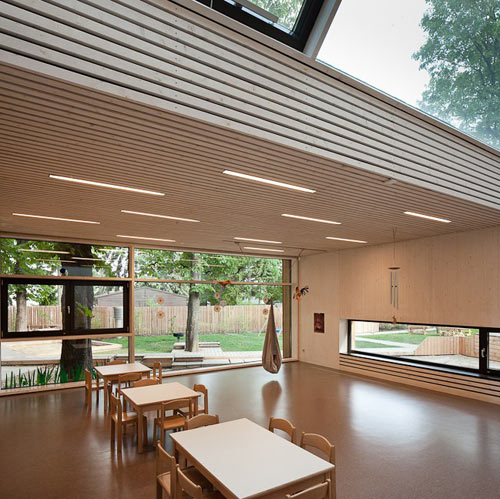 Photos by Kurt Hoerbst.

Design From Around The Web