The Klein Bottle House in Melbourne, Australia by McBride Charles Ryan is a contemporary holiday home with an origami-like twist. The Klein bottle is a descriptive model of a surface developed by topological mathematicians, and it served as a great inspiration that allowed the architects of the home to find new spatial relationships and configurations. The house's structure is based on the Klein bottle's shape and it's surrounded by a central courtyard with stairs that connect all floors within the interior. The colors of the exterior play an important role in emphasizing the origami-like quality of the home and the beauty of its wild natural surroundings.
In addition to being enjoyable geometric eye candy, the house was announced the winner at this year's World Architecture Festival in the House category and has won in residential categories for other architecture awards.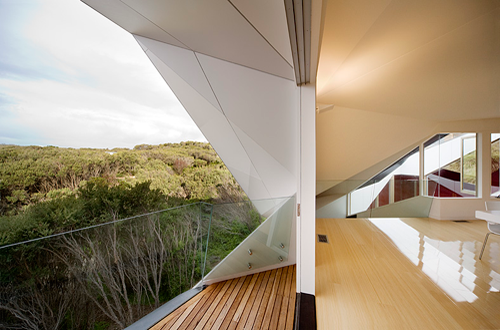 Photography by John Gollings.

Design From Around The Web