Art.com wants to do for art and design as what Spotify did for music: turn the visual medium into an ever-evolving and on-demand catalog of "streaming" imagery for the home. And they want to do it in glorious 4K resolution.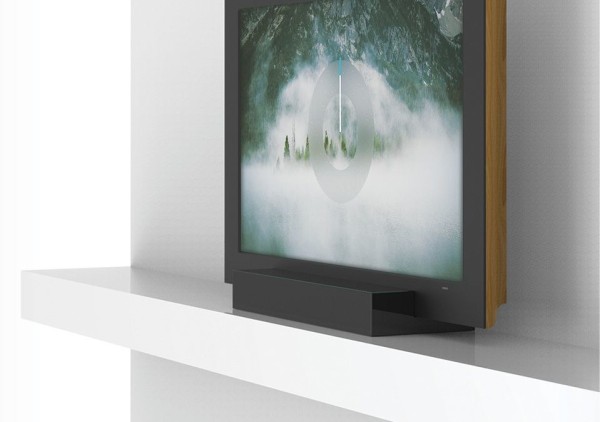 Art for the home is quietly evolving, transitioning from yesterday's static poster prints into app-operated, animated digital prints that can be collected into playlists like their music equivalents. The likes of Electric Objects EO1, Meural, and Depict are all vying for wall space in the home, offering varying options for connectivity and customization to serve users' whims and wishes. The KLIO digital art frame distinguishes itself from the pack with an exceptional feature: a very large 4K resolution display.
Comparing a real piece of painted or printed art to a digitally reproduced screen-equivalent usually reveals visible limitations on close inspection, especially with larger displays beyond 24-inches. But with the advent of 4K displays – with their finer and less apparent pixel array – digital artwork can do a convincing job of hiding those pixels to a more convincing effect.
The KLIO is built around a 41″ x 26″ or even larger 47″ x 31″ (both 3″ thick) framed display offering 3840×2160 pixels for the purpose of making digitally displayed art more about the work and less about the technology. All those pixels do come at a price, one starting at $999, so consider this display as a first adopter investment. Additionally, the KLIO is available in three tiers – Muse, Stylist, and Revival – each option offering additional frame widths, materials, and styles to best fit into intended decor.
KLIO can display both static and animated images – including but not limited to UHD video, still jpegs, cinemagraphs, chrono art, clock art, and morphing imagery. Art.com has also built a digital marketplace, inviting for artists to upload and sell their works directly to KLIO owners, likely with the hopes of establishing a self-sustaining online economy between artists and buyers, with the device as the middle-man mechanism for purchase (or via an iOS-compatible app).
Note: Buyers receive a free year of membership and access to the catalog, but the system requires a monthly membership afterward to display or purchase individual pieces.
The KLIO serves as a statement piece for the home, both aesthetically and technologically, a hi-resolution display that allows homeowners to change the mood of a room with a swipe-and-tap. Art.com is not abandoning the traditional frame and display category of prints for the home, but it does see the writing on the wall…and it's drawn in pixels.