In Los Angeles' Highland Park neighborhood, Kagan Taylor and Justin Rice of Knowhow Shop designed and built a geometric micro-building to house their studio. The duo wanted to create a separate office away from their wood shop so they took the opportunity to "hire" themselves to design a structure that would showcase their creative abilities. Looking at new construction methods, they designed Lighthouse so that it could be built like a piece of furniture where experimentation was key as was thinking outside the box.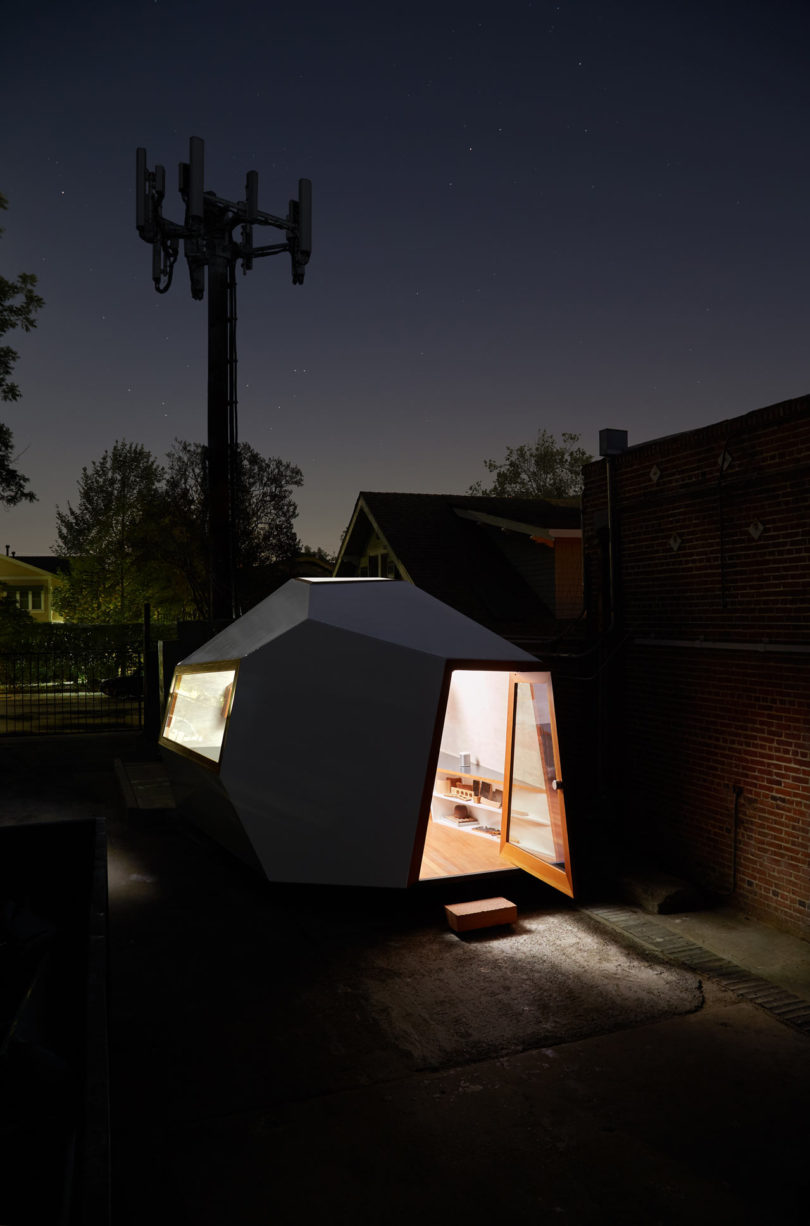 The faceted facade and the door with no right angles make for a visually dynamic sight just steps away from their wood shop. The walls are made from lightweight prefabricated panels that were assembled right on site, while the operable skylight takes inspiration from traditional boatbuilding and your average car sunroof.
The interior maybe feel compact at a mere 154-square-feet but the skylight and custom door and window fill the interior with plenty of natural light during the day.
Its micro-status means that it doesn't have to be built on a traditional foundation, instead resting on industrial casters typically used to support roll-off dumpsters. The casters allow the structure to be moved if necessary when shipments arrive.
Inside, light wooden panels cover the walls while the floors feature a warmer wood finish for the perfect contrast. Countertops line the perimeter for workspaces and the far end benefits from a built-in storage cabinet and angled wall shelf.
Photos by Stephen Schauer.
Aerial photo by Nephew LA.