If you're anything like us, you know it's impossible not to love the architecturally-inspired concrete jewelry made by KONZUK. Leaning towards minimalist, the handcrafted jewelry combines concrete, stainless steel, and diamond dust to result in unique wearable architecture. Now, KONZUK is adding the HOUSEHOLD collection to the mix, featuring the Orbis Vessels and Candles, which carry the brand's signature aesthetic. Each object is one-of-a-kind as they're handcrafted from concrete, giving the feeling of being a design artifact with their organic texture and raw top edges. The rounded orbs come in tonal shades – Natural Grey, Charcoal Grey, Coal Black, and White (XL only) – that make the perfect accessory for any space needing a bit of calm and serenity. The Orbis Vessels and Candles come individually in the L (3-inch diameter) and XL (5-inch diameter) sizes or as a set of three in the smaller size (2-inch diameter).

From The Shop
The XL Orbis Candles have three wicks per candle and are lightly scented with a blend of essential oils – Natural (bright citrus scent), Charcoal (subtle Floral scent), Black (subtle woodland scent), and White (subtle french meadow scent). Once the wax burns away, you can continue to use the concrete vessel for any number of uses, like a planter.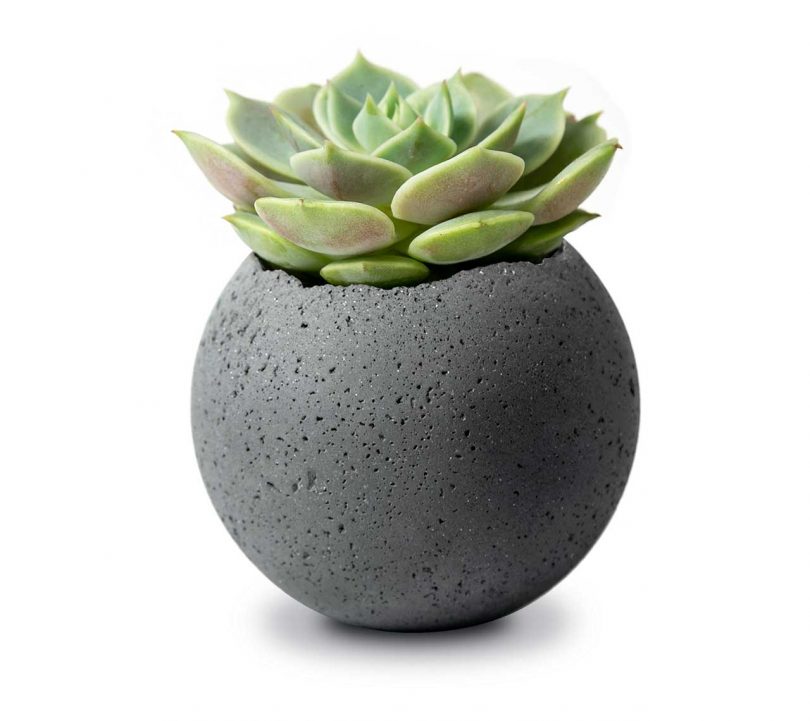 From The Shop

From The Shop
>>> Visit the Design Milk Shop to see KONZUK's HOUSEHOLD Orbis Collection here! <<<
Through September, we are donating 1% of the Design Milk Shop sales to The NAACP Legal Defense and Educational Fund. Click here to read the Design Milk Mission for our commitment to donations, diversity, equity, + anti-racism action.